5 Commonly Prescribed Drugs With Six-Digit Annual Price Tags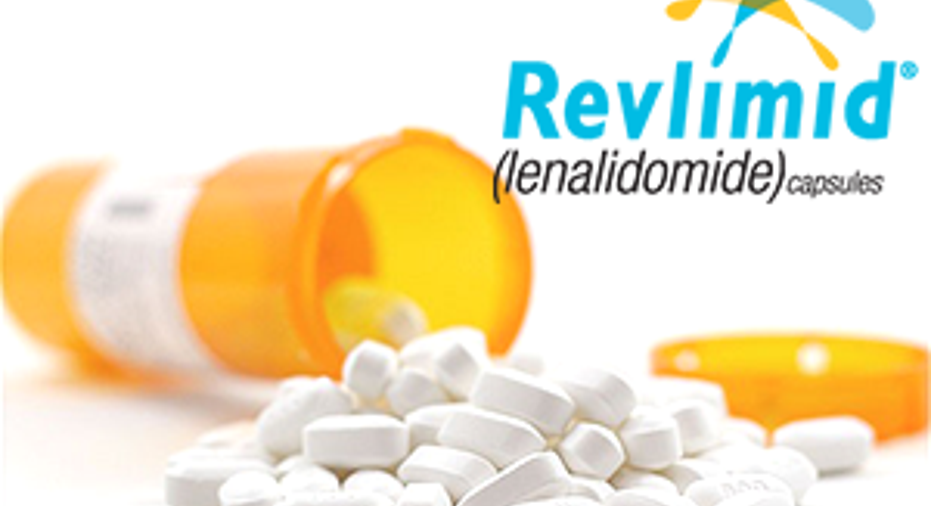 Image source: Merck & Co.
Houston, consumers have a problem -- and its name is prescription drug costs.
Prescription drug inflation is off the scale Inflation, or the rising price that we pay for a consistent basket of goods and services, is typically the arch nemesis of the consumer. But some low level of inflation is often viewed as a positive for the economy since it signals strength in pricing power and demand for businesses. What's going on in the drug development industry is far different. Prescription drug inflation, especially for specialty branded drugs, is off the scale.
According to consulting firm Milliman, prescription drug prices rose by an estimated 13.6% in 2015, up from an average annual inflation rate of 6.8% in the previous five year period. For added context, the overall annual rate of inflation has been closer to 2% since the Great Recession, and real wage growth for workers has only slightly outpaced inflation over the last five decades. Translation: prescription drug costs are advancing at a far faster rate than wages, and this presents a potentially major long-term problem.
Image source: Pictures of Money via Flickr.
As drug developers push into more specialized therapeutic fields, such as oncology, the cost of innovator drugs continues to escalate. NBC News notes, via Express Scripts, the nation's largest pharmacy-benefit manager, that the number of consumers who spend are prescribed $100,000 or more worth of drugs annually practically tripled to 139,000 in 2015 from 47,000 in 2014. And it isn't expected to get any better. Last year I examined 10 reasons why prescription drug costs remain so high in the U.S., and little to no headway has been made since then in curbing prescription drug growth.
Five commonly prescribed drugs with six-digit price tags Where does that leave us? Likely staring down an environment where five- and six-digit annual drug costs could become something of a norm. Here are five commonly prescribed drugs that can cost $100,000 or more annually. (Note that I prefer to define "commonly prescribed" as having a patient pool of 200,000 or higher.)
Sovaldi & Harvoni Arguably the poster children for excessive prescription drug pricing are Gilead Sciences' hepatitis C medications Sovaldi and Harvoni (Harvoni is a cocktail drug that combines Sovaldi and ledipasvir).
Image source: Gilead Sciences.
As recently as 2011 the standard of care for HCV patients included up to 48 weeks of IV interferon and a ribavirin. The success rate of this treatment hovered around 50%, but the treatment side effects were downright nasty, with flu-like symptoms, rashes, and anemia all possible. The introduction of oral Incivek from Vertex Pharmaceuticalsin 2011 pumped the success rate up to nearly 80%, but it did little for the treatment side effects since interferon and a ribavirin were still required.
Then Sovaldi and Harvoni entered the picture. Both were once-daily pills, and in the case of Harvoni it eliminated the need for IV interferon and a ribavirin for genotype 1 patients, the most common and difficult-to-treat genotype. Effective cure rates soared to 90% or higher in practically all clinical studies as well. This was a big win for the roughly 3 million HCV patients in the U.S. and estimated 180 million worldwide.
The drawback? Sovaldi and Harvoni will set HCV patients (or their insurance companies) back $1,000 per pill or $1,125 per pill at the wholesale level in the United States. It's worth noting that insurers usually negotiate discounts from wholesale pricing -- but for the sake of argument we're focusing on wholesale costs here. The typical Harvoni treatment course for an HCV patient is 12 weeks, which actually runs a little less than $100,000. However, for treatment-experienced genotype 1 patients with liver cirrhosisand genotype 3 patients who are taking Sovaldi in combination with a ribavirin, a 24-week treatment course is needed. This works out to a wholesale cost of $189,000 for the genotype 1 patient on Harvoni and $168,000 for the patient taking Sovaldi.
Keytruda & OpdivoI may be jumping the gun here a bit with the inclusion of cancer immunotherapies Keytruda and Opdivo, but considering their early clinical success (and Food and Drug Administration approvals), their moat of potential patients looks to be enormous.
Merck's Keytruda and Bristol-Myers Squibb's Opdivo are a new kind of drug designed to reduce the ability of cancer to "hide" from your immune system. Keytruda and Opdivo help a patient's immune system more effectively seek out and destroy cancer cells, and they've done so with particular efficacy in cancer patients whose tumors express PD-L1.
Image source: Merck & Co.
Both Merck's and Bristol-Myers' immunotherapies are approved to treat BRAF V600 mutation-positive metastatic melanoma, as well as select advanced non-small cell lung cancer patients. In clinical studies, Merck and Bristol-Myers reported response rates in high PD-L1-expressing NSCLC patients that was roughly double the current standard of care. The CheckMate-057 phase 3 study for Bristol-Myers also showed a superior overall survival advantage in advanced NSCLC compared to docetaxel (a 28% risk of death reduction), whereas Keytruda can tout having rid former President Jimmy Carter of his metastatic melanoma.
While cancer immunotherapies are revolutionary, they're also mind-numbingly costly. Keytruda will set the typical patient back $150,000 annually, while Bristol-Myers Squibb's Opdivo comes in with an annual wholesale cost of $143,000. Despite plenty of label expansion opportunities, these costs may not fall anytime soon.
RevlimidLast, but not least, we have Celgene's Revlimid, which is the dominant treatment for front-line and second-line multiple myeloma. Multiple myeloma is a type of cancer that affects a type of white blood cell known as plasma cells. Plasma cells are responsible for fighting infections within our bodies.
Image source: Celgene.
According to statistics from the American Cancer Society, some 26,850 people were expected to be diagnosed with multiple myeloma in 2015. Also, the Surveillance, Epidemiology, and End Results Program estimated in 2012 that there were roughly 90,000 cases of multiple myeloma in the United States. When factoring in the roughly half-dozen new indications that Revlimid is being studied for, the potential for extended long-term survival for multiple myeloma patients, and the World Health Organization's prediction that global cancer incidence rates could rise nearly 60% over the coming two decades, you could reasonably make the case that Revlimid's patient pool may surpass 200,000 in the United States.
Aside from efficacy, Celgene's Revlimid boasts a $100,000-plus annual wholesale cost because of its mammoth market share. Earlier this decade Decision Resources predicted that Revlimid would garner 62% of the multiple myeloma market share by 2020. This long-term prediction from Decision Resources probably didn't foresee the entrance of Johnson & Johnson'sand Genmab's Darzalex, but Celgene's Revlimid nonetheless boasts multiple myeloma market share in excess of 50% as of its most recent quarter. Being a dominant force in multiple myeloma affords Celgene excellent pricing power.
Further adding to Revlimid's allure is the deal Celgene struck with generic drug manufacturers last month. The deal protects Revlimid from facing a flood of generic entrants until late January 2026, and it gives the drug a very good shot at $10 billion-plus in annual sales by 2020 and beyond.
With pharmaceutical dynamics very much favoring the developers, this doesn't look like a problem that'll be solved anytime soon.
The article 5 Commonly Prescribed Drugs With Six-Digit Annual Price Tags originally appeared on Fool.com.
Sean Williamshas no material interest in any companies mentioned in this article. You can follow him on CAPS under the screen nameTMFUltraLong, track every pick he makes under the screen nameTrackUltraLong, and check him out on Twitter, where he goes by the handle@TMFUltraLong.The Motley Fool owns shares of and recommends Celgene, Express Scripts, and Gilead Sciences. It also recommends Johnson & Johnson and Vertex Pharmaceuticals. Try any of our Foolish newsletter services free for 30 days. We Fools may not all hold the same opinions, but we all believe that considering a diverse range of insights makes us better investors. The Motley Fool has a disclosure policy.
Copyright 1995 - 2016 The Motley Fool, LLC. All rights reserved. The Motley Fool has a disclosure policy.