5 Charts That Explain Cameco Corporation Stock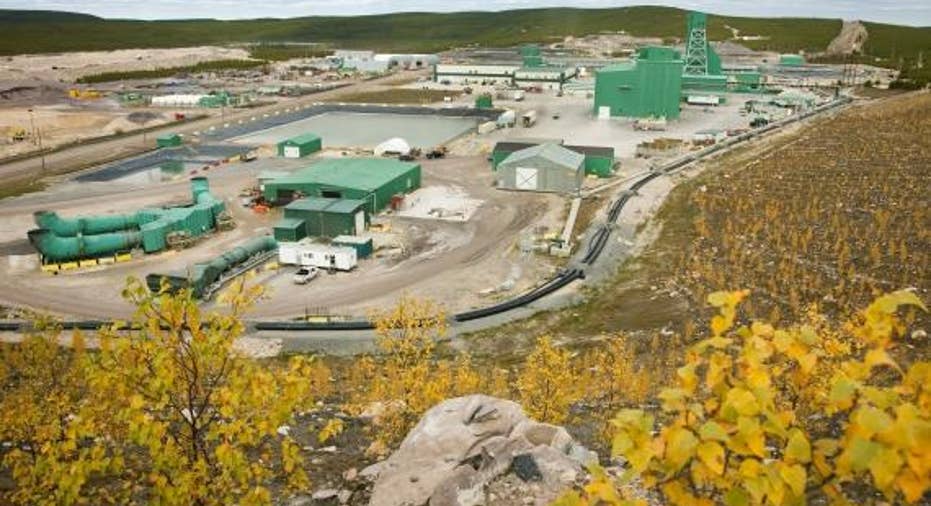 Image Source: Cameco corporate website
Cameco Corporation (NYSE: CCJ) is the world's largest publicly traded uranium miner. After the Fukushima nuclear disaster in Japan, that's been something of a negative. But as Japan starts up its reactor fleet again, the importance of nuclear power to the world's electric needs is starting to show through the dark clouds. Here are five charts to explain why Cameco should have a bright future.
1. A world in needThe first chart shows the growth in demand for electricity between 1980 and 2013, and the projected demand out to 2030. Notice that total demand just keeps going up. That shouldn't be surprising, since electricity increasingly powers more and more things we own and often carry around in our pockets. In total, there's going to be a 50% increase in power consumption over the next 15 years or so based on these estimates.
Electricity demand on the upswing. Image source: Cameco.
But the information from this chart doesn't stop there. For example, note the difference between the growth in emerging markets (the blue bars) and developed ones (green). If you live in a country like the United States, where power markets are largely mature, you can see that slow demand growth is the expectation. That makes sense. However, look at the emerging markets, There's huge demand growth ahead there, and that spells a massive opportunity for Cameco, even if you can't see it from your perch in the developed world.
2. Nuclear's not dead yetAfter Fukushima, there was a huge backlash against nuclear power. However, that was mostly headline-grabbing news, not necessarily what was going on underneath the surface.
More nukes are being built than shut down. Image source: Cameco.
For example, you can see from the left side of the graphic that there are a number of nuclear power plants being shut down. That's the part that's getting the most media attention. But on the right side of the chart you see the other half of that equation: There are more reactors being built than being shut down. In fact, there are currently 64 reactors in some phase of construction right now that should come online in the next five years. So there's more demand being built into the pipeline. Countries such as China and India are set to play a big role.
3. It's not big enoughThat brings us to the next chart, which illustrates an important consumption and supply dynamic. The blue line is consumption, and the green line is production. Notice that consumption outstripped uranium production in 2015 and is expected to do the same this year, too. The differences today are kind of small. However, look out to 2025. If nothing in the industry changes, there's going to be a huge disconnect between supply and demand.
The uranium supply demand mismatch. Image source: Cameco.
In the past, this mismatch has been made possible by secondary supply sources, such as decommissioned nuclear bomb materials from Russia. (Yes, that's actually true.) But those secondary supplies are starting to get more and more scarce, and that means that mining for uranium will increasingly have to make up for the mismatch.
4. How much do we need?According to Cameco, there's going to be notable demand coming from uranium consumers. And that's going to have a big impact on the industry that provides the nuclear power fuel.
New mines needed. Image source: Cameco.
Between 2016 and 2025, existing mines and secondary supplies will be unable to fulfill the globe's uranium needs. Ten percent of total demand will have to be met with completely new supply. Put another way, new mines will have to be built to keep pace with uranium demand. That's a pretty nice story you probably won't hear about on the 5 o'clock news.
5. We've got you coveredSo it looks like there's going to be plenty of demand for what Cameco sells in the not-too-distant future. That's great news and should lead to firmer prices ahead. However, that's just part of the story for this uranium miner.
Cameco's got what they want. Image source: Cameco.
This little pie chart shows the uranium that Cameco has left in the ground to mine. Put simply, it has plenty of the stuff to dig up and sell. But what this chart doesn't really explain is that what's left in the ground includes active mines and a number of mines that are only on the drawing board. And even here there's some flexibility, because the future will include relatively low-cost expansions at existing mines and ground-up construction of new facilities -- assuming the uranium pricing environment justifies the expense.
Cameco is ready for a bright future.
Look out above?Taken together, this quintet of charts paints a fairly nice picture for uranium and, more to the point, Cameco. That said, uranium pricing has been in the dumps lately, like most commodities. So it's been hard to love Cameco recently. But despite the difficult market, Cameco has managed to keep its bottom line in the black and pay investors a dividend for sticking around. If you have any interest in the uranium story, Cameco is a great way to play it. And it looks as if there's still time to get involved, too.
The article 5 Charts That Explain Cameco Corporation Stock originally appeared on Fool.com.
Reuben Brewer has no position in any stocks mentioned. The Motley Fool has no position in any of the stocks mentioned. Try any of our Foolish newsletter services free for 30 days. We Fools may not all hold the same opinions, but we all believe that considering a diverse range of insights makes us better investors. The Motley Fool has a disclosure policy.
Copyright 1995 - 2016 The Motley Fool, LLC. All rights reserved. The Motley Fool has a disclosure policy.