5 Best Energy Stocks for 2017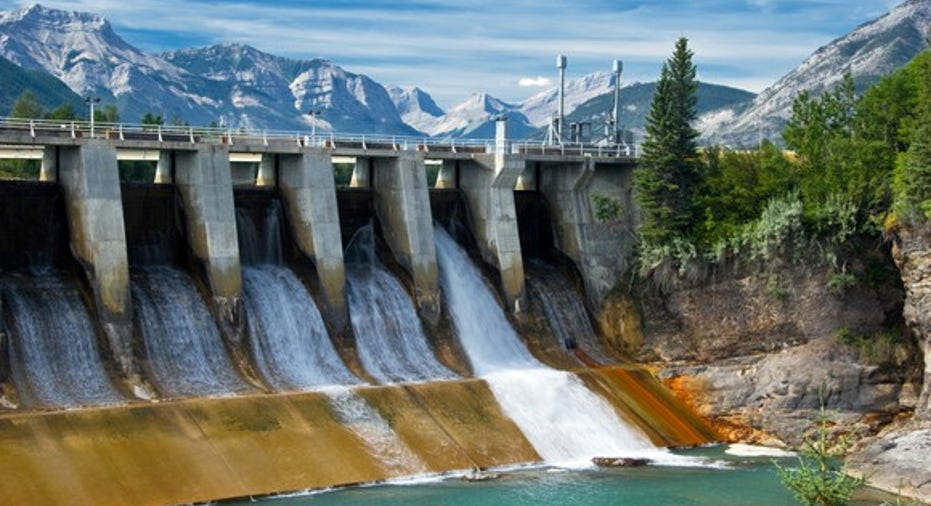 After a couple of down years, there's optimism that the oil market will start recovering in 2017, which could fuel powerful profits for energy companies. That said, it is also entirely possible that oil could meander along if supplies remain elevated should shale producers ramp up output. Because of this uncertainty, investors should seek out energy stocks that will thrive no matter what commodity prices do. Here are five stocks across the sector that are positioned to prosper in 2017.
Image source: Getty Images.
The best oil growth stock
The management team of leading U.S. oil producer EOG Resources (NYSE: EOG) spent much of the past two years putting the company in the position to thrive at lower oil prices. Thanks to efficiency gains, advances in technology, and innovation, the company now controls a vast inventory of wells that can achieve at least a 30% after-tax rate of return at $40 oil. These wells are a game-changer for EOG Resources, which is now in the position to grow its oil production by a 15% compound annual rate through 2020 at just $50 oil. Furthermore, EOG Resources can deliver this growth, and pay its current dividend, all while living within cash flow. That is industry-leading growth for a company of EOG's size.
The best renewable energy stock
While solar stocks are often hot commodities in the market, they have a tendency to scorch investors by taking on too much debt to grow. That is why investors looking for some clean energy exposure should turn their attention to Brookfield Renewable Partners (NYSE: BEP), which is one of the largest pure-play renewable power operators in the world. What differentiates Brookfield Renewable Partners is a focus on owning and operating hydropower assets because they provide very stable cash flows over the long term, enabling the company to pay a lucrative distribution that is currently yielding more than 6%. And thanks to a robust pipeline of proprietary development projects and a history of making accretive transactions, Brookfield Renewable Partners plans to increase its payout by 5% to 9% annually. That is a growing income stream few renewable companies can match.
Image source: Getty Images.
The best pipeline stock
Speaking of growth and income, Canadian energy infrastructure giant Enbridge (NYSE: ENB) has the most clearly visible future in the energy sector. The pipeline giant has already promised investors a 15% dividend increase next year, fueled by recent acquisitions and growth projects. That boost, however, is just the beginning, with the company forecasting that it will grow its payout by a 10% to 12% annual rate through 2024. Driving that growth is the fact that Enbridge is currently working on $20 billion of fee-based projects and has another $37 billion of projects further along in its development pipeline. Because of that pipeline, there isn't an energy stock that comes close to matching Enbridge's dividend growth forecast.
The best oil-field services stock
The oil-field service business is a tough one for investors because these companies earn low margins thanks to intense competition and have high capital costs due to the equipment needed to service wells. However, that is not the case for Core Labs (NYSE: CLB), which offers proprietary services that help oil and gas companies get the most oil and gas out of their reservoirs. Because of its focus on technology, Core Labs operates an asset-light business, which enables the company to generate healthy cash flow. So far this year Core Labs has converted $0.23 of every dollar of revenue into free cash flow. Those numbers should start heading higher next year given that the oil industry is expected to start investing more money into its services. In fact, Core Labs believes that a "V-shaped" recovery in oil prices, oil-field services, and its financial results has already begun. That outlook suggests the company could have an outstanding year in 2017.
Image source: Getty Images.
The best utility stock
Most utility companies are low-growth enterprises that are often weighed down by debt. Not so with Brookfield Infrastructure Partners (NYSE: BIP), which offers investors the risk profile of a utility due to the regulated or contract frameworks supporting its assets, enabling the company to generate stable cash flow to pay a generous distribution that currently yields 4.7%. However, Brookfield Infrastructure Partners also offers much more upside than a traditional utility due to its organic growth backlog and pipeline of acquisition opportunities. In fact, thanks to recent acquisitions and growth projects, Brookfield Infrastructure Partners expects to grow its distribution to investors by 9% next year and is aiming for 5% to 9% annual distribution growth in future years.
Investor takeaway
There's plenty of uncertainty as we head into 2017, which could be a volatile year for energy stocks. That's why the best energy stocks to own in what could be an uncertain year are those with a clearly visible path to grow no matter what happens. That is exactly what's in the forecast for these five stocks, all of which see ample growth in 2017 and beyond.
10 stocks we like better than EOG Resources When investing geniuses David and Tom Gardner have a stock tip, it can pay to listen. After all, the newsletter they have run for over a decade, Motley Fool Stock Advisor, has tripled the market.*
David and Tom just revealed what they believe are the 10 best stocks for investors to buy right now... and EOG Resources wasn't one of them! That's right -- they think these 10 stocks are even better buys.
Click here to learn about these picks!
*Stock Advisor returns as of November 7, 2016
Matt DiLallo owns shares of Brookfield Infrastructure Partners, Brookfield Renewable Energy Partners, and Core Laboratories. The Motley Fool owns shares of and recommends Core Laboratories. The Motley Fool owns shares of EOG Resources. The Motley Fool recommends Brookfield Infrastructure Partners. Try any of our Foolish newsletter services free for 30 days. We Fools may not all hold the same opinions, but we all believe that considering a diverse range of insights makes us better investors. The Motley Fool has a disclosure policy.