465,000 Reasons to Like Sirius XM Radio Stock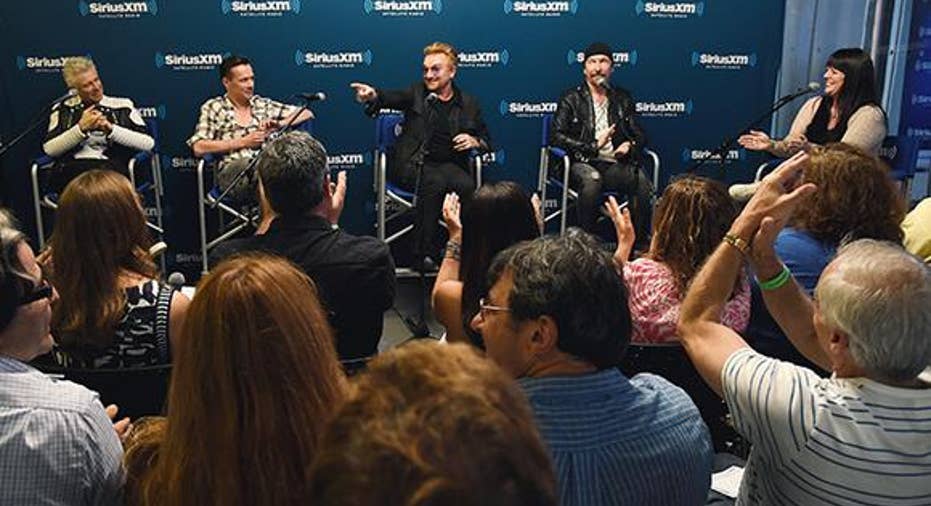 Image source: Sirius XM.
Drivers keep turning to satellite radio for audio entertainment. Sirius XM Radio announced yesterday morning that it closed out the first quarter of 2016 with 465,000 more subscribers than it had three months earlier. The net additions were enough to push the satellite radio provider over the 30 million-subscriber mark.
Self-pay net additions -- the number of drivers paying for the platform after their free trials run out -- improved by 348,000. It's a smaller uptick, but it's still a big number. Sirius XM now has 24.6 million self-pay subscribers on its rolls.
The market wasn't impressed. The stock opened slightly lower on the news, and it closed even lower.
Monday should've been a good day for Sirius XM. It now has a subscriber base of 30.1 million members. It was also the day thatIGN Esports Today-- a new show on its Bleacher Report Radio channel -- debuted to provide diehard gamers with a platform to discuss news and analyze the growing realm of multi-player video games. It didn't pan out that way, and that's fine.
Sirius XM initiated its guidance for all of 2016 two months ago, targeting 1.4 million net additions for the entire year. Nabbing a net gain of 465,000 accounts in the first three months of the year would seem to put it on pace to easily top its goal. It closed out the first quarter of last year with 431,000 net new additions, and while the guidance at that point was also raised to 1.4 million for 2015 it wound up closing out the year with 2.3 million more subscribers than it had when the year began.
That's just what Sirius XM does. It low-balls its guidance, giving it room to raise its forecasts with every passing quarter. This doesn't mean that Sirius XM will top 2.3 million this year. Last year offered fertile soil for a pike in car sales, and that's rarely consistent.
We also can't ignore that Sirius XM scored 394,000 self-pay net additions during the first quarter of 2015. It only clocked in with 348,000 this time around.
This doesn't mean that growth is peaking. Sirius XM is actually just starting to scratch the surface. There are now more than 80 million cars with factory-installed receivers, and that means that Sirius or XM receivers are dormant in more than 50 million of those vehicles.
Penetration rates will continue as more cars rolling off the assembly line with factory-installed receivers replace older vehicles that only offered terrestrial radio. Sirius XM sees 180 million cars with Sirius or XM receivers in 10 years, and even if 130 million of them are dormant we're still talking about 50 million subscribers.
It also bears pointing out that the ceiling isn't merely 66% in subscriber growth between now and 50 million. Sirius XM has been able to grow despite inching its rates higher, and its push into telematics and improving advertising trends suggest average revenue per user will keep inching higher. The market isn't celebrating Sirius XM's 30 million, but it's an achievement that will pay off given this scalable model.
The article 465,000 Reasons to Like Sirius XM Radio Stock originally appeared on Fool.com.
Rick Munarriz has no position in any stocks mentioned. The Motley Fool has no position in any of the stocks mentioned. Try any of our Foolish newsletter services free for 30 days. We Fools may not all hold the same opinions, but we all believe that considering a diverse range of insights makes us better investors. The Motley Fool has a disclosure policy.
Copyright 1995 - 2016 The Motley Fool, LLC. All rights reserved. The Motley Fool has a disclosure policy.