4 Ways Celgene Can Impress Investors With Its Q1 Report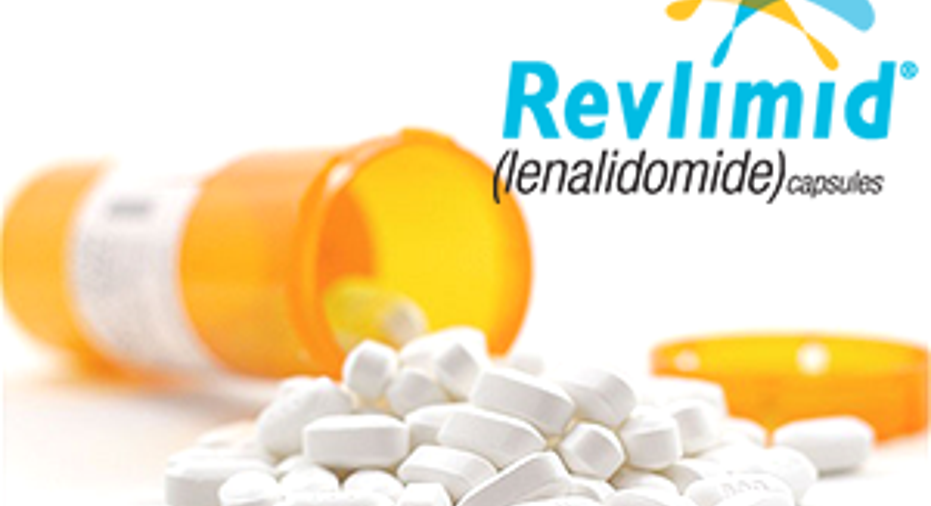 Image source: National Cancer Institute.
In case you missed the memo, we've officially headed into the thick of earnings season. One of the most highly anticipated reports in the biotech sector is expected to come from biotech blue-chip Celgene , one of the fastest growing drug giants.
Four ways Celgene can impress in Q1 Slated to report its quarterly results on Thursday, April 28, Celgene is expected to deliver $2.58 billion in sales, a 24% increase from Q1 2015, and $1.28 in EPS, a 20% increase from the $1.07 it reported in the prior-year period. Typically known for leaving Wall Street's estimates in the dust, Celgene's sequential fourth-quarter report wound up delivering a rare earnings miss. This means Celgene's Q1 report in the coming days could truly be a bit of a wild card.
However, there are a handful of ways Celgene's report could please investors (beyond a simple sales and/or EPS beat). Here are four that I feel are standouts.
1. U.S. Abraxane sales reaccelerateArguably one of the easiest ways for Celgene to get a boost from investors is by growing sales of cancer drug Abraxane in the United States. Abraxane is a cancer drug approved to treat advanced forms of breast, lung, and pancreatic cancer.
Image source: Celgene.
In spite of years of consistent growth, Abraxane ran into something of a brick wall in 2015 as cancer immunotherapies began to challenge it on its home turf. Cancer immunotherapies are the latest craze in cancer treatment, and they involve supercharging a patient's immune system to more accurately locate and destroy cancer cells. Both Merck'sKeytruda and Bristol-Myers Squibb's Opdivo are approved as second-line treatments for non-small cell lung cancer, but it's not out of the question that first-line clinical studies, or off-label use, is occurring and challenging Abraxane's U.S. sales in first-line advanced NSCLC.
Abraxane sales grew by 4.7% for both the three- and 12-month periods in 2015. If Celgene can reaccelerate Abraxane's domestic growth to 6% or higher in Q1, I'd consider it a major victory.
2. Revlimid maintains its market share and grows by 18% year-over-yearIf you thought multiple myeloma standard-of-care Revlimid was going to be on this list, go ahead and give yourself a pat on the back. Revlimid accounted for 63% of Celgene's $9.16 billion in net products sales in 2015, and it is one of the primary reasons why Celgene is nearly a megacap company today.
Image source: Celgene.
Another way Celgene could impress shareholders in its upcoming Q1 report is by signifying that Revlimid isn't feeling any market share pressure in the highly competitive second-line indications for multiple myeloma. Revlimid continues to dominate as a first-line therapy, but it's been facing growing competition in second-line.
Additionally, while practically everyone is expecting double-digit percentage growth from Revlimid on a year-over-year basis (on account of more multiple myeloma diagnoses and price increases for the drug), Revlimid could really provide Celgene a boost if it can match its Q4 worldwide growth of 18%. Some analysts have chastised Celgene's valuation on account of Revlimid's "slowing growth," so matching its Q4 2015 Revlimid growth rate of 18% would go a long way to silencing those dissenters.
3. Celgene ups its full-year guidance & reaffirms its 2020 forecastProbably the easiest way for Celgene to impress investors come April 28 is going to be for the company to raise its full-year guidance and stick to its long-term forecast.
Image source: StockMonkeys.com via Flickr.
In late January, Celgene guided to between $10.5 billion and $11 billion in net product sales (a 17% increase at the midpoint), and adjusted EPS of $5.50 to $5.70 per share for full-year 2016. Celgene has a history of upping its guidance throughout the year, but it's also been freely spending its operating cash flow on collaborations, licensing deals, and acquisitions of late. It's unclear at this point if these added expenses will allow Celgene to outperform its own full-year guidance in 2016.
Additionally, in early January, and during the J.P. Morgan Healthcare Conference, Celgene affirmed its 2020 guidance. It's quite rare that a biotech stock will guide Wall Street and investors five years into the future, but that's Celgene for you! The company expects revenue will exceed $21 billion by 2020 (that's essentially double what it's expecting this year), and anticipates adjusted EPS will exceed $13, or more than double what it's expected to report in 2016. If Celgene can up its 2016 guidance and once again reaffirm its long-term outlook, investors would probably be very happy.
4. Celgene repurchases $750M+ in common stock Perhaps the most under-the-radar way Celgene can impress investors is by announcing that it repurchased a lot of its own stock during the first-quarter swoon in biotech valuations.
Image source: Pictures of Money via Flickr.
In June 2015, Celgene announced that its board had authorized an additional $4 billion worth of share repurchases, which is on top of the remaining $1.2 billion it had left from a prior authorization at the time. Celgene doesn't pay a dividend to its shareholders, so share buybacks are it when it comes to shareholder yield. Between 2009 and mid-2015 Celgene had repurchased more than $12 billion of its common stock, so around $2 billion per year is about the norm. The only real question is whether or not Celgene took the opportunity to step up its purchases during Q1.
While a wholly arbitrary number on my part, I'd suggest that if Celgene repurchased at least $750 million worth of common stock in Q1, it could get a lift from investors. Remember, common stock purchases reduce the number of shares outstanding and can make a company's stock look more attractive vis--vis higher EPS.
April 28 is coming quickly, so make sure you have this important date circled on your calendar.
The article 4 Ways Celgene Can Impress Investors With Its Q1 Report originally appeared on Fool.com.
Sean Williamshas no material interest in any companies mentioned in this article. You can follow him on CAPS under the screen nameTMFUltraLong, track every pick he makes under the screen name TrackUltraLong, and check him out on Twitter, where he goes by the handle@TMFUltraLong.The Motley Fool owns shares of and recommends Celgene. Try any of our Foolish newsletter services free for 30 days. We Fools may not all hold the same opinions, but we all believe that considering a diverse range of insights makes us better investors. The Motley Fool has a disclosure policy.
Copyright 1995 - 2016 The Motley Fool, LLC. All rights reserved. The Motley Fool has a disclosure policy.