4 Top Tech Stocks to Buy in December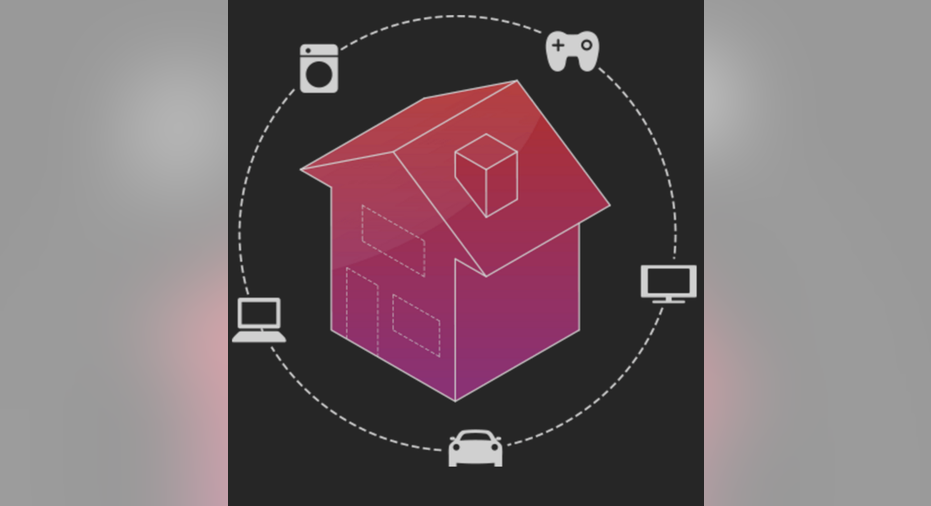 The tech sector is home to many of the most dynamic and innovative companies around, so the industry is fertile ground for investors looking for attractive growth opportunities. We asked four Motley Fool contributors who cover the tech sector for their top stock pick in the new month and they came up with Twitter, Facebook, Tableau Software, and Qualcomm. Read on to see if these promising tech stocks are right for you.
Andres Cardenal (Twitter): Twitter is under a lot of pressure lately. Shares of the short-message social network are down by more than 50% from their highs last year.
IMAGE SOURCE: TWITTER
The main problem with Twitter is disappointing user growth. The company ended the third quarter of 2015 with 320 million monthly users, an increase of 11% year over year. The size of the platform is quite substantial, but user growth has been below expectations over the last several quarters.
Many users are finding Twitter too complex to use, or they just don't understand the value it provides. On the other hand, Twitter is an enormously recognized brand: According to management, Twitter enjoys brand awareness levels above 95% in key global markets.
Management is launching a series of initiatives to make the user experience simpler and more enjoyable. For one thing, Twitter is offering more curated content via its Moments tab, and the company is also actively expanding into video and online streaming via Vine and Periscope. In addition, Twitter is launching new marketing campaigns aimed at better communicating its value.
It could take some time for these moves to generate results, but management is acknowledging the problem and taking steps in the right direction. At these prices, Twitter stock offers far more room for gains than downside risk.
Image source: www.tableau.com
(Tableau Software): Currently, I'm interested in technology stocks that could conceivably do well even if the economy slows a bit over the next couple of years. If you're in the market for the same, consider data-analytics provider Tableau Software , which is experiencing rapid growth in a market -- business intelligence -- that should continue to enjoy strong demand over the near term.
Tableau's software products build visual dashboards like the one pictured above, using data that can be pulled from a range of user sources. The company employs a "land and expand" model to drive revenue. That is, it makes it simple for individual users to try out its software at economical price points, which facilitates gradual adoption through departments and organizations.
Tableau stock was having a stellar year (up more than 50%) when second-quarter 2015 earnings results released over the summer stoked investor fears that revenue growth might be slowing. The "DATA" symbol was forced into a hasty and undignified retreat, losing all its gains plus another 5%.
When third-quarter results were issued in early November, Tableau rebounded on restored faith in the top line. Revenue in the 3rd quarter grew 64% versus the prior year, and the company added 3,100 new customer accounts. It now has over 35,000 customers globally. That's a huge base Tableau can use to support future revenue growth.
Tableau's stock is now up about 8% on the year. The company looks pricey from its forward price-to-earnings-growth (PEG) multiple of 6.0, but this is somewhat deceptive: Much of Tableau's quarterly net losses are driven by stock (non-cash) compensation, as well as aggressive marketing spending to grab market share.
Over time, management will likely dial both of these expense categories back a bit, allowing the stock to ease into a more realistic earnings multiple. To sum up, these are obviously volatile shares, but given the retracement from its peak, now is not a bad time to begin building a position in Tableau -- in small bites.
Joe Tenebruso (Facebook): As we steadily shift toward a more mobile world, the companies that position themselves to win within this massive global trend stand to earn their investors a fortune in the years ahead. And no company is as dominant in the mobile arena as Facebook .
In its third-quarter earnings release, the social media titan reported 1.4 billion mobile monthly active users as of Sept. 30, 2015 -- a 23% jump compared to the prior year. And, incredibly, nearly 900 million people log in to Facebook on their mobile devices every day.
That gives Facebook a well-fortified beachhead into the mobile digital advertising arena -- a market that Interactive Advertising Bureau recently pegged at growing 56% so far in 2015. Moreover, the IAB report showed that mobile display advertising -- the area where Facebook's strongest competitive advantage lies -- also grew by more than 50%.
What's even more impressive is that Facebook's own growth rates have exceeded the surge in mobile advertising. The company reported a 73% increase in mobile ad revenue to $3.4 billion in the third quarter, demonstrating that Facebook continues to take share in this booming industry. And with all signs pointing toward Facebook's continued dominance in mobile advertising, the social media giant appears likely to continue to reward its shareholders for years to come.
Ashraf Eassa (Qualcomm): A stock that's worth buying is Qualcomm , a company that makes its money from selling mobile chips, as well as from licensing critical wireless intellectual property.
Over the last year or so, Qualcomm has seen challenges in both of its core businesses, which is why shares have performed poorly. In the world of mobile chips, competitive pressures in the low end and the midrange seem to have intensified. At the same time, market dynamics at the high end of the smartphone market have limited its opportunities there.
SOURCE: QUALCOMM
Then, on the wireless IP licensing front, Qualcomm has been negatively affected by a number of smartphone vendors selling devices without 3G/4G patent licenses, leading its growth here to underperform overall worldwide 3G/4G device growth.
That said, the worst looks to be over. Qualcomm is substantially cutting operating expenses in its chip business in order to bolster profitability. Additionally, its product portfolio heading into next year looks a lot more compelling than what it started fiscal 2015 with.
As for its licensing business, Qualcomm recently announced that it had signed a licensing agreement with popular Chinese smartphone maker Xiaomi (covering 3G and 4G technologies). Qualcomm's shares reacted positively to this development, as it may have signaled to investors that other "holdouts" will also eventually sign licensing agreements.
In light of fundamentals that seem to have bottomed out, coupled with the fact that the stock is downright cheap, trading at a little over 12 times analyst estimates for the current year (non-GAAP) and just over 10 times estimates for the following year (also non-GAAP), Qualcomm shares look attractive here.
The article 4 Top Tech Stocks to Buy in December originally appeared on Fool.com.
Andrs Cardenal has no position in any stocks mentioned. Ashraf Eassa owns shares of Qualcomm. Asit Sharma has no position in any stocks mentioned. Joe Tenebruso has no position in any stocks mentioned. The Motley Fool owns shares of and recommends Facebook, Qualcomm, and Twitter. Try any of our Foolish newsletter services free for 30 days. We Fools may not all hold the same opinions, but we all believe that considering a diverse range of insights makes us better investors. The Motley Fool has a disclosure policy.
Copyright 1995 - 2015 The Motley Fool, LLC. All rights reserved. The Motley Fool has a disclosure policy.