4 Top Biotech Stocks That Can Be Purchased on the Cheap This Summer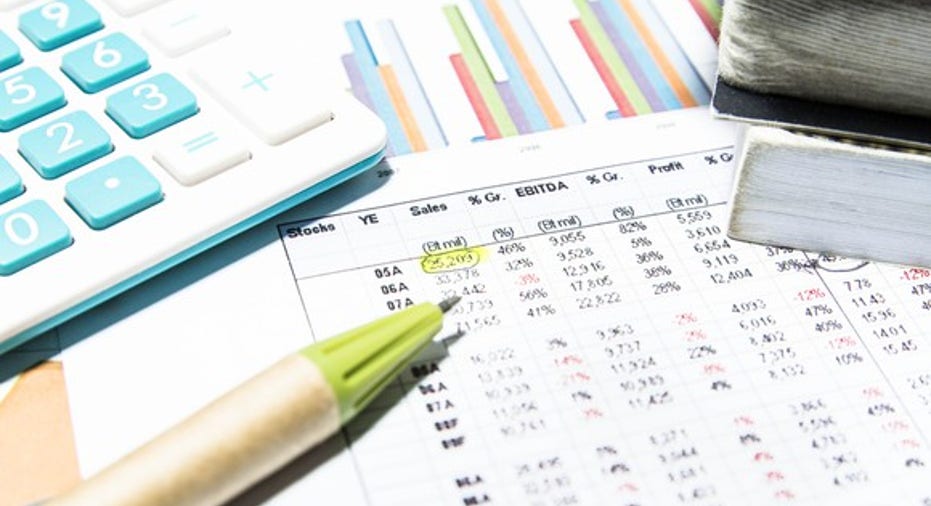 Image source: Getty Images.
U.S stocks have been taken for a wild ride in 2016, but at least most long-term investors can relish the fact that despite the volatility, the broader market indexes are all higher year-to-date. The same can't be said for the SPDR S&P Biotech ETF, which is down 13% year to date.
These top biotech stocks are cheap and possibly worth buying
Biotech stocks sold off hard to begin the year as investors sought the security of less risky, profitable investments. Remember, most biotech stocks aren't profitable on a recurring basis, meaning valuations can be prone to wild swings based on emotions and clinical data. While this move lower in biotech stocks has left some investors in the sector disappointed, it's also created quite the opportunity to pick up top biotech stocks on the cheap this summer. Here are four cheap biotech stocks worth considering for your portfolio.
Gilead Sciences
Shareholders of biotech blue-chip Gilead Sciences (NASDAQ: GILD) have suffered through a miserable 2016, with shares of the company off 22% year-to-date. The main concern for shareholders is a lack of growth in the years following the launches of hepatitis C cures Sovaldi and Harvoni, as well as increased gross-to-net discounting tied to these blockbuster drugs. While Gilead's hepatitis C growth may have peaked for now, Gilead has other attractive avenues of growth.
Image source: Getty Images.
Gilead Sciences is generating north of $15 billion in free cash flow annually thanks to HCV drugs and its commanding market presence in HIV via Stribild, Truvada, and the recently launched Genvoya. This cash flow gives Gilead the freedom to repurchase its common stock to improve EPS, increase its dividend, or to acquire other companies. Let's not forget that Gilead's $11 billion purchase of Pharmasset in 2011 is what gave the company sofosbuvir, which kicked off its incredible run in hepatitis C. Inorganic growth and dividend growth could be serious drivers for Gilead's stock.
Additionally, the recent launch of Epclusa, the world's first pan-genomic HCV therapy, gives Gilead another drug in its arsenal to retain market share. Currently, Gilead is sporting better than 90% market share in hepatitis C, and it's only touched the tip of the iceberg when it comes to the number of patients in need of treatment. Warehouse stockpiling probably accounted for an early surge in sales of Gilead's HCV drugs, Sovaldi and Harvoni, in fiscal 2014 and 2015, but continued market share dominance in the HCV space should lead to margin and sales stabilization, if not growth, over the long term.
A forward P/E of less than seven, a 2.4% yield, and billions in free cash flow make Gilead a top biotech stock on sale this summer.
Ligand Pharmaceuticals
Not all cheap biotech stocks have plunged as badly as Gilead in 2016. In fact, Ligand Pharmaceuticals (NASDAQ: LGND) is actually up 5% this year, which is an ever-so-slight underperformance to the broad-based S&P 500.
Though Ligand dipped more modestly than its peers during the early year swoon, it was Ligand's recently released second-quarter earnings results that whacked its share price. The company reported an adjusted $0.50 per share profit, which was $0.03 lower than expected, and $19.5 million in revenue, which is a bit higher than forecast. Despite sticking to its full-year forecast, some investors headed for the exit.
Image source: Getty Images.
But while they're headed for the exit, you should be looking for the front door. Ligand is a unique biotech company in that it doesn't follow the traditional path of drug development and marketing. Instead, it purchases assets or royalty streams. Doing so allows Ligand to have very low overhead costs, meaning a small amount of royalty revenue can lead to substantial margins and profits. Its most noteworthy royalty asset is its Captisol technology, which helps with the solubility and stability of select drugs.
Also working in Ligand's favor are its multiple (and I mean multiple) chances to hit a home run with its royalty pipeline. After having just nine drugs in development that were using Ligand's technology in 2008, the company noted in a recent presentation that there are more than 140 drugs in development now across more than 85 development partners. There are now 13 drugs approved that allow Ligand to generate royalty revenue, with the average royalty ranging between 3.5% and 4.5% of net sales. Amgen'smultiple myeloma drug Kyprolis is probably the best-known of the aforementioned 13 royalty-revenue-generating drugs.
Ligand is currently priced at 22 times forward earnings, but it has some of the best margins in the industry and an annual growth rate that could top 30% for years to come. Couple that with a PEG ratio well below 1, and you have a top biotech stock worth serious consideration.
Jazz Pharmaceuticals
Another top biotech stock that just went on sale is Dublin-based Jazz Pharmaceuticals (NASDAQ: JAZZ), which primarily focuses on developing therapies to treat sleep disorders and hematology/oncology ailments. Shares of Jazz Pharmaceuticals are essentially flat for the year. The culprit is none other than Jazz's second-quarter earnings results, which saw the company lower its full-year EPS outlook to a range of $9.90 to $10.30 from prior guidance of $11.10 to $11.50.
Image source: Getty Images.
Yet, there's a very good reason for this temporary reduction in full-year profits: Jazz's acquisition of Celator Pharmaceuticals for $1.5 billion. Dilution from this acquisition was fully expected, so this shouldn't be a shock to long-term investors. Through this acquisition, Jazz gained access to Vyxeos, a promising experimental drug to treat acute myeloid leukemia that could have peak sales of around $700 million annually if its label is expanded into new indications.
Beyond just M&A opportunities, Jazz's product portfolio continues to deliver strong growth. Sales of narcolepsy drug Xyrem rose 13% to $281 million during Q2, with Defitelio revenue more than doubling to $33 million. Defitelio is the first approved treatment for severe hepatic veno-occlusive disease, which should give Jazz exceptional pricing power on the drug.
Investors should also note that Jazz Pharmaceuticals is based in Ireland, a country with a peak corporate income tax rate that's substantially lower than that of its U.S. peers. This means Jazz is able to keep more of its profits, which can in turn be reinvested back into the business.
A forward P/E of 11 and a PEG of just 0.7 could make Jazz a deal that's too good to pass up.
Celgene
Last, but not least, investors should give Celgene (NASDAQ: CELG) a long look if they'd like a top biotech stock selling for a discount. Year to date, Celgene shares are down about 6%, with much of its loss tied to the early year sell-off in the biotech sector.
Image source: Getty Images.
However, the emotional trading that pushed Celgene lower on the year is also a reason for long-term growth and value investors to be excited. One of the best aspects of Celgene is that it offers some of the most robust organic growth prospects in the industry. Multiple myeloma drug Revlimid is the linchpin of Celgene's product portfolio, with a growing number of diagnoses, longer duration of use, and strong market share in the first- and second-line setting, driving sales higher by 15% to 20% each year. Celgene is also benefiting from exceptional growth rates for anti-inflammatory drug Otezla and multiple myeloma drug Pomalyst. With the opportunity to significantly expand Revlimid's and Otezla's label indications, Celgene could deliver double-digit sales growth throughout the remainder of the decade, if not beyond.
Celgene can also turn to M&A and collaborations as a way to boost growth. The company's $7.2 billion purchase of Receptos in 2015 allowed Celgene to get hold of ozanimod, an experimental drug designed to treat multiple sclerosis and ulcerative colitis. If ozanimod performs well in late-stage studies, it could be capable of $4 billion-plus in annual sales at its peak.
Celgene's 30+ collaborations are nothing to sneeze at, either. By effectively outsourcing first-in-class oncology, immunology, and inflammation research, Celgene assures that it's throwing its free cash flow at only the most promising new drug candidates.
Celgene's forward P/E of 16 might not appear cheap by traditional fundamental metrics, but it's PEG ratio of 0.9 implies a fast-growing company that's still valued quite attractively.
A secret billion-dollar stock opportunity The world's biggest tech company forgot to show you something, but a few Wall Street analysts and the Fool didn't miss a beat: There's a small company that's powering their brand-new gadgets and the coming revolution in technology. And we think its stock price has nearly unlimited room to run for early in-the-know investors! To be one of them, just click here.
Sean Williamshas no material interest in any companies mentioned in this article. You can follow him on CAPS under the screen nameTMFUltraLong, and check him out on Twitter, where he goes by the handle@TMFUltraLong.
The Motley Fool owns shares of and recommends Celgene and Gilead Sciences. It also has the following options: short October 2016 $95 puts on Celgene. Try any of our Foolish newsletter services free for 30 days. We Fools may not all hold the same opinions, but we all believe that considering a diverse range of insights makes us better investors. The Motley Fool has a disclosure policy.