4 Things You May Be Surprised to Learn Costco Sells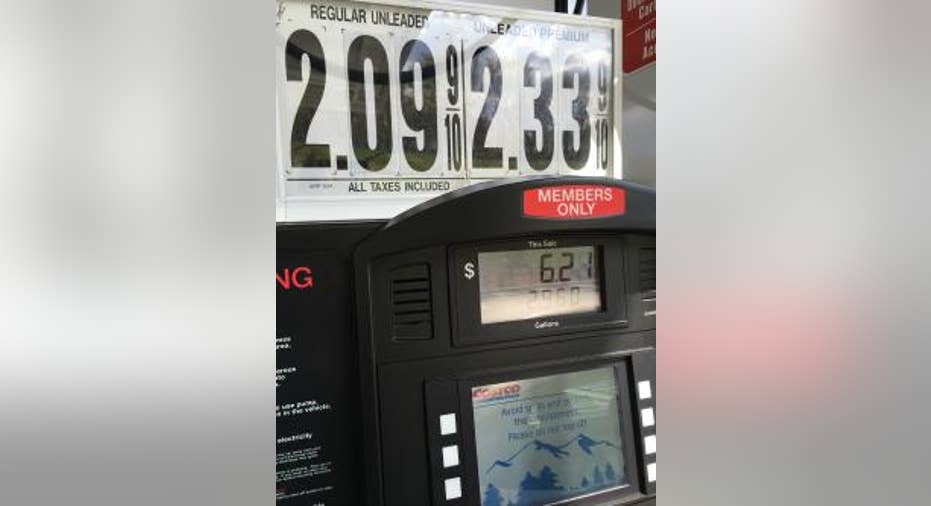 Most people think of Costco and its rivals likeWal-Mart'sSam's Club as discount supermarkets that also sell electronics and a few other odds and ends. However, while the two rival warehouse clubs do, of course, primarilysell groceries and other household items, they also go well beyond that.
Recent visits to my local Costco, and its website, looking for things I hadn't before considered buying from the chain led to a few surprises. And, because Costco and Sam's Club make most of their money from membership fees (about 75% for Costco)there are some tremendous deals to be had.
In many cases, the warehouse club offers just-over-wholesale prices on merchandise not all of its members know it sells.
The circle of life?One of the less-expected items Costco stocks is its line of coffins. In most cases, these are an online-only item, but the chain does offer expedited shipping.
This is a prime example of where a savvy shopper could save significant money over retail. Coffins are generally sold by funeral homes at fairly high markups. According to the Federal Trade Commission's consumer information report, an average coffin costs just over $2,000, but costs can go much higher.
That often ends up with the funeral home starting with high-end models, moving to mid-price, and never showing the cheapest option. Buying from Costco takes away the sales pressure and allows the consumers to select from models starting at just under $1,300. At that price, the chain is likely marking up the coffin very little, which is in line with its overall philosophy of making most of its money from memberships, not markup.
What's that?Most Costco stores have a hearing aid center staffed with licensed experts. In the case of this department, the chain sells the same technology as the heavily advertised name brands at about half the price. This might actually be the product line in the warehouse club that offers the biggest savings over buying from a traditional seller.
Costco's hearing centers are not open during all of a store's operating hours. Image source: author.
Some Costcos sell gasolineNot every Costco (or Sam's Club) has a gas station, and there's no guarantee that those that do will have the lowest prices in a given market, but in many cases, they do. Costco accomplishes this partly by setting up its pumps for low-cost, high-volume service by not accepting cash and only having traffic flow in one way.
In general, gas stations make very little markup on selling fuel. Instead, they use the pumps as a way to drive other business. For warehouse clubs, selling gas not only drives people to its stores, its consistent near- or at-market low prices per gallon make it a membership driver and retention tool.
That may not be as relevant now that gas prices are low, but when they climb, consumers become very price-conscious, making the chain sort of a two-for-one deal. Not only can members save money on gas, they can also do their shopping and cut out a trip to another store.
Bottoms up?Many Costco (and Sam's Club) locations also offer liquor stores. The rules for these vary greatly from state to state, but in most cases, the warehouse club liquor stores have a separate entrance and their own checkout.
Like the main stores, the liquor setups offer few frills. The displays are basic, and selection is somewhat limited, but in the case of Costco, it includes high-quality house brands. For example, in Connecticut, the chain sells its own 1.75 liter Kirkland gin for a few dollars less than comparable medium-quality name brands, and it's perfectly drinkable. In fact, it's reasonable to say the house brands offer good value for consumers at very low prices, as long as they're not hung up on the name on the bottle.
Prices in the Costco liquor store in my home state of Connecticut are near or at market lows on name brands, with the house brand being even cheaper. Once again, it's hard to see how that leaves the company any margin, but that's clearly not what drives profits at the warehouse clubs.
The article 4 Things You May Be Surprised to Learn Costco Sells originally appeared on Fool.com.
Daniel Kline has no position in any stocks mentioned. The Motley Fool owns shares of and recommends Costco Wholesale. Try any of our Foolish newsletter services free for 30 days. We Fools may not all hold the same opinions, but we all believe that considering a diverse range of insights makes us better investors. The Motley Fool has a disclosure policy.
Copyright 1995 - 2016 The Motley Fool, LLC. All rights reserved. The Motley Fool has a disclosure policy.