4 Things Verizon Management Wants Investors to Know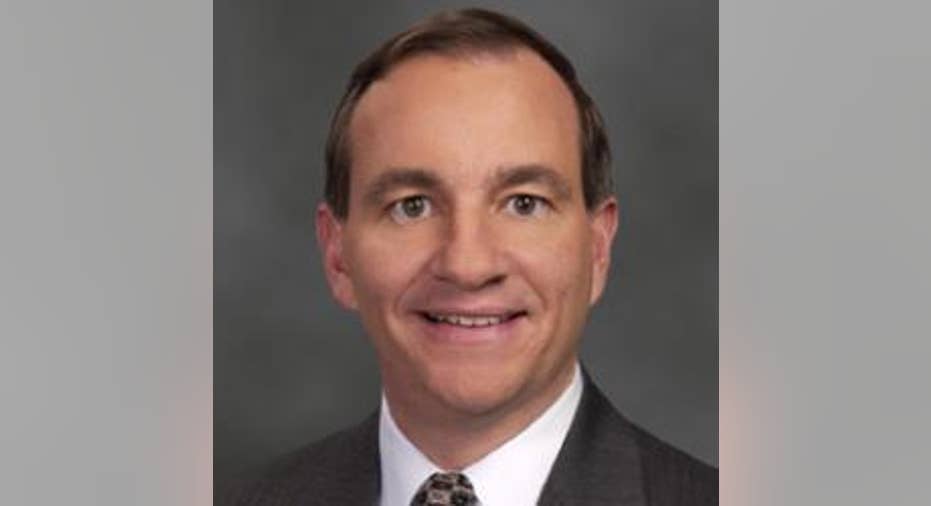 Verizon(NYSE: VZ) increased its earnings per share from $1.02 in Q1 2015 to $1.06 in Q1 2016, while also growing its subscriber base in all of its major categories during the first quarter of this year.
That's impressive at a time when cord-cutting should be putting pressure on its pay-television business, and low-cost carriers likeT-Mobile are challenging it for its wireless customers. These factors did not stop the company from posting a gain of 640,000 retail postpaid net wireless additions, 98,000 FiOS Internet subscribers, and 36,000 new FiOS pay-TV customers.
Of course, the company was pleased with these numbers and crowed about them in its Q1 earnings release.
"Verizon's strong first-quarter results demonstrate our capacity to compete effectively, while executing on our plan of continued network leadership and seeding new growth markets in mobile video and the Internet of Things," said CEO Lowell McAdam.
For the company's post-earnings call with investors, however, McAdam ceded the spotlight to CFO Fran Shammo, who offered more in-depth analysis of the past quarter and what lies ahead.
Here are four key points Verizon's CFO wants investors to know.
The company is committed to the IoTBoth McAdam in the earnings release, and Shammo during the call cited Internet of Things (IoT) revenue. This is despite the fact that it only accounted forapproximately $195 million in first-quarter 2016 revenue, out of $32.2 billion. Shammo explained the company's plans during the call.
Shammo. Image source: Verizon.
"We remain confident in our three-tier strategy for long-term growth, which is to lead at the networkconnectivity level in the markets we serve, develop new business models through the global platforms in video and Internet of Things, and createincremental revenue opportunities in applications and content," he said, according to thetranscript provided by the company.
He went on to detail the company's IoT commitment later in the call, making it clear that Verizon has big hopes in that space.
"Within the Internet of Things ecosystem, we continue to develop platforms and our network to take advantage of the opportunities to innovate and offer solutions that address some of the more pressing social, economic, and business challenges," he said. "We have launched our own utility, transportation, and healthcare solutions with products like Networkfleet, Grid Wide, Verizon Share, hum, and one of our newest products, Intelligent Track and Trace."
Shammo noted that revenue for IoT grew by 25% for the quarter year over year, and suggested that big increases are expected going forward.
Verizon paid down debtOn April 1, Verizon completed the sale of its landline businesses in California, Florida, and Texas toFrontier Communicationsfor $10.5 billion.
"The pre-tax proceeds from the sale were used to repay outstanding debt in thecurrent quarter," Shammo said during the call. "In early April, we already executed tender offers and early redemptions to repay over $10 billion in debt to reduce our total debtbalance."
In addition to lowering debt, the sale also helped Verizon consolidate its business on its more modern FiOS platforms, leaving its older technology in Frontier's hands. That should ultimately pay off in added efficiency though it does put the company in competition with Frontier in some of those California, Florida, and Texas markets.
Shammo is happy with the wireless businessThe company added 640,000 wireless connections in a period the CFO called "a seasonally low volume quarter." Phone connections actually dropped by 8,000 for the quarter, an improvement from a drop of 138,000 during the same period last year, which Shammo said was due to "a significant improvement over the prior year, driven by customer retention."
Basically, the company has made up for a slowing phone business by adding tabletand other device connections. The CFO credits internal company efforts for the growth and minimizing losses.
"We have taken many actions to improve and simplify our customer experience and provide the best network, which have resulted in improved customer loyalty and satisfaction," he said.
The company sees FiOS expansionEven after the Frontier deal, Verizon still has landline operations in a number of states -- about $8 billion in quarterly revenue. Shammo believes the company has huge potential to migrate those customers to more modern and efficient platforms.
"We think we have tremendous opportunity to further penetrate the remaining properties from Massachusetts to Virginia with our fiber infrastructure and FiOS products," he said.
That's something the company needs to pursue, because wirelines profits have been steadily decreasing, and the markets sold to Frontier were actually more profitable than the ones the company kept.
"We have been working on our post-Frontier-transaction cost structure as part of our overall cost initiatives outlined earlier," the CFO said. "As we have stated before, we are committed to offset the financial impact of this transaction, including the stranded cost at the consolidated level." Expanding FiOS into the company's legacy landline operation is a way to improve profitability and offset some of the adverse aspects of the Frontier deal.
The article 4 Things Verizon Management Wants Investors to Know originally appeared on Fool.com.
Daniel Kline has no position in any stocks mentioned. He prefers flavored coffee creamers to flavored coffee. The Motley Fool owns shares of and recommends Verizon Communications. Try any of our Foolish newsletter services free for 30 days. We Fools may not all hold the same opinions, but we all believe that considering a diverse range of insights makes us better investors. The Motley Fool has a disclosure policy.
Copyright 1995 - 2016 The Motley Fool, LLC. All rights reserved. The Motley Fool has a disclosure policy.