4 Things Micron's Management Wants You to Know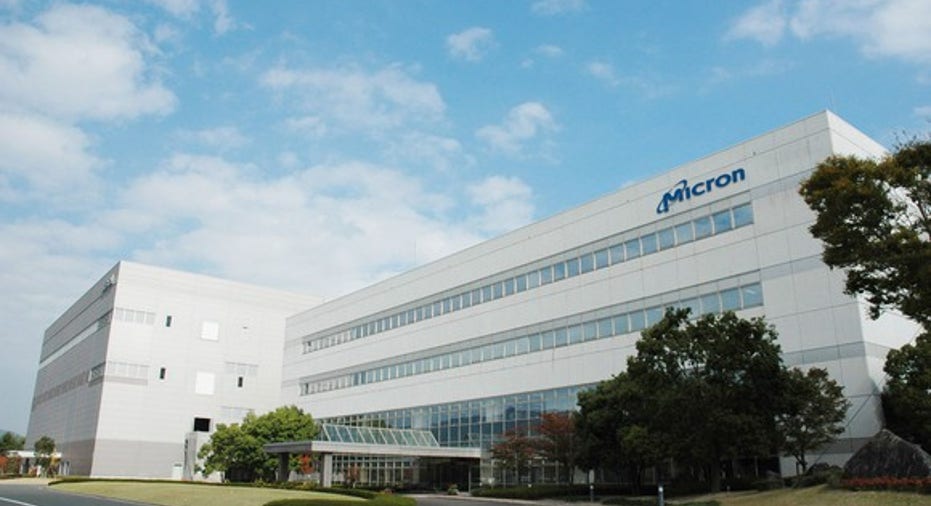 Image source: Micron Technology.
Memory-chip manufacturer Micron Technology disappointed investors when it reported its fiscal third-quarter results on June 30. Analysts were expecting a turnaround to materialize, driven by improving DRAM spot prices in recent weeks. But the company failed to deliver, guiding for a fourth-quarter loss that was well below expectations.
Going beyond the numbers, Micron's management provided additional details for investors during the company's conference call. Here are four quotes from management, taken from the transcript provided by Thomson Reuters, that investors need to see.
Cutting costs
Given that investors were expecting a turnaround sooner rather than later, Micron's announcement of a major cost-cutting initiative came as quite a shock. CFO Ernie Maddock went over the details:
Micron's management made sure to stress that this cost reduction program was done in an attempt to balance the company's financial performance and its future revenue opportunities. But eliminating jobs appears to be a sign that Micron is preparing for prices to remain weak for quite some time, with recent improvements in DRAM spot prices so far failing to flow through to the contract business. Micron's guidance for the fourth quarter, which calls for its non-GAAP EPS loss to double or triple compared to the third quarter, suggests that the company is not yet confident that these price improvements are here to stay.
No news on Inotera
In December of last year, Micron announced that it was buying the portion of Inotera Memories that it didn't already own for $3.2 billion, net of Inotera's cash and debt. The companies currently operate under an agreement where Micron buys 100% of Inotera's DRAM output, so the acquisition would simply bring this production in-house. Originally, the deal was expected to close in the middle of this year.
In June, Micron announced that the closing of the deal had been delayed without providing a reason. Falling DRAM prices likely had something to do with it, as it's now unclear whether the benefits of the acquisition will still be realized. Micron originally expected the deal to be immediately accretive to gross margin, EBITDA, EPS, and free cash flow, but with weak prices driving Micron into the red, that may no longer be the case.
Maddock gave investors no new information:
A bright spot
While the business of supplying memory chips for PCs and mobile devices is in a downturn for Micron, specialty products are a different story. Specialty DRAM, which includes memory that goes into networking equipment, graphics cards, and automobiles, accounted for somewhere between 25% and 30% of Micron's DRAM revenue during the third quarter. And according to Maddock, the automotive segment in particular is doing well.
Micron's embedded segment, which includes automotive sales, was the only segment to produce a profit during the third quarter. The compute networking segment, which includes PCs, was buoyed by strong demand for graphics DRAM, but it wasn't enough to outweigh weakness elsewhere.
As the automotive and tech industries march toward a mass-market self-driving car, demand for Micron's products should remain strong. The embedded segment only accounted for about 17% of Micron's revenue during the third quarter, so it has a limited ability affect the company's results. But the good news for investors is that there are least portions of Micron that are growing and producing profits.
Profits will return, but timing is uncertain
In response to an analyst's question about the timing of Micron's return to profitability, CEO Mark Durcan emphasized that he believed the company was making the right moves.
One key thing about Micron's business that investors need to understand is that the company's profitability is tied to pricing, which it has essentially no control over. Micron managed to cut its per-bit DRAM costs by 9% during the third quarter thanks to its ongoing shift to 20-nanometer manufacturing, but an 11% decline in selling prices more than offset that progress.
All that Micron can do is position itself for the eventual recovery in prices. Micron is taking steps to improve its standing relative to its competitors, but profitability won't return until contract prices improve, regardless of how efficient Micron becomes.
The article 4 Things Micron's Management Wants You to Know originally appeared on Fool.com.
Timothy Green has no position in any stocks mentioned. The Motley Fool has no position in any of the stocks mentioned. Try any of our Foolish newsletter services free for 30 days. We Fools may not all hold the same opinions, but we all believe that considering a diverse range of insights makes us better investors. The Motley Fool has a disclosure policy.
Copyright 1995 - 2016 The Motley Fool, LLC. All rights reserved. The Motley Fool has a disclosure policy.