4 Things Costco's CFO Wants Investors to Know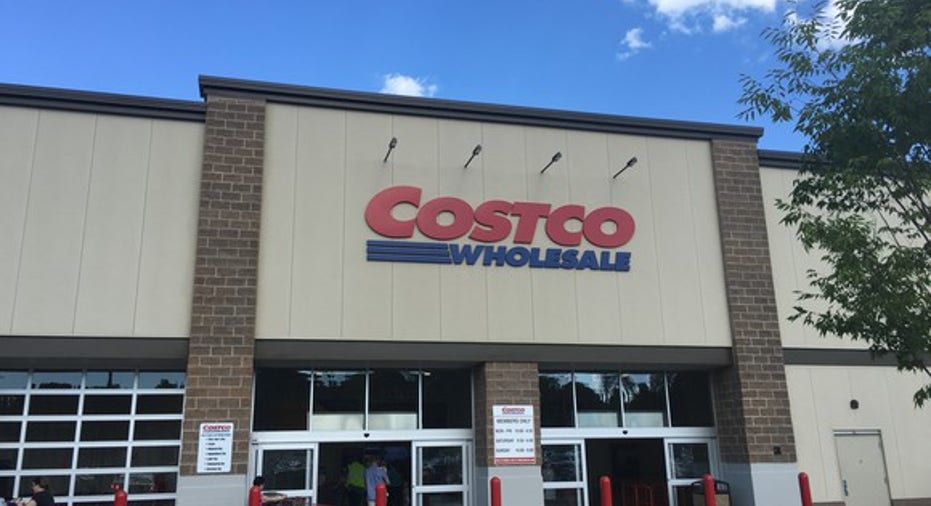 Costco (NASDAQ: COST) deserves credit for maintaining its business and posting steady (albeit small) growth when many retailers have struggled to survive in the face of online competition.
Instead of changing to meet the new reality, the warehouse club has doubled down on what makes it popular in the first place. The company has focused on its warehouses and offering value for its customers while remaining a destination shopping experience.
That has led to solid, steady sales growth. In Q1 of 2017, Costco delivered earnings of $1.24 a share, up 14% or $0.15 a share over last year. In addition, total sales were up 3%, and comparable sales came in up 1% year over year, a number hurt by foreign exchange rates and lower gas prices.
Costco has been, if nothing else, a predictable stock. Results are routinely decent quarter after quarter. In the Q1 earnings call, though, CFO Richard Galanti did have a few interesting things to share.
Costco has a slow and steady approach to running its business. Image source: author.
Costco plans continued expansion
The chain added eight new locations in Q1 2017, and it plans two in Q2 and five in Q3. However, in Q4, the chain intends to add 16 new warehouses, Galanti said during the earnings call, which was transcribed by Seeking Alpha (registration required).
"Last year, recall we opened 29, so about 4.5% square footage growth. If we get to the 31, that would be about the same, about 4.25% plus square footage growth," he said.
Of the new stores, 16 will be in the United States. Last year, 21 of 29 new locations were in the U.S.
Membership fees and renewals were strong
Costco saw a 6% rise in the money it collected in membership fees for the period. It also reported renewal rates of 90.3% in the U.S. and Canada, and 88% worldwide. Executive membership, which costs an extra $55 a year, also posted solid gains, with the company adding 348,000 new members to the pricier tier since the close of the previous quarter.
"For total membership, household memberships [were at] 47.6 million at fiscal year end and up to 47.9 million at first quarter," Galanti said. "At fiscal year end, we stood at 86.7 million in cardholders, and at first quarter end, 87.3 million people with a membership card."
The new credit card is good for all
Costco changed its credit card from American Express (NYSE: AXP) to Visa (NYSE: V) provided by CitiGroup (NYSE: C). That move, the CFO noted, has gone extremely well despite some early bumps in the road.
"The new card is great in terms of increased cash back rewards for our members, and that's great for us as well in terms of driving member value and sales over the next years, and of course lowering our effective merchant fees related to the new program," he said.
Galanti explained that there had been approximately 11.4 million American Express co-branded cards, or about 7.5 million accounts that were transferred from American Express to Citi for conversion to the new Citi Visa Anywhere card. Over 85% of the accounts transferred have been activated, a number identical to the number of people who were actually using the previous card.
E-commerce has shown some growth
The warehouse club has put very little focus on its digital experience. The company has a website, and it sends email deals to customers, but it has been a low-key strategy. In Q1, Costco saw total online sales increase by 8%. That's a fairly ho-hum number given what some of its physical retailer rivals have done in the recent quarter. However, there was an encouraging sign, according to Galanti:
10 stocks we like better than Costco Wholesale When investing geniuses David and Tom Gardner have a stock tip, it can pay to listen. After all, the newsletter they have run for over a decade, Motley Fool Stock Advisor, has tripled the market.*
David and Tom just revealed what they believe are the 10 best stocks for investors to buy right now...and Costco Wholesale wasn't one of them! That's right -- they think these 10 stocks are even better buys.
Click here to learn about these picks!
*Stock Advisor returns as of Nov. 7, 2016.
Daniel Kline has no position in any stocks mentioned. He has never purchased anything from Costco online. The Motley Fool owns shares of and recommends Costco Wholesale and Visa. The Motley Fool recommends American Express. The Motley Fool has a disclosure policy.