4 Stocks at 52-Week Highs That Are Still Worth Buying Today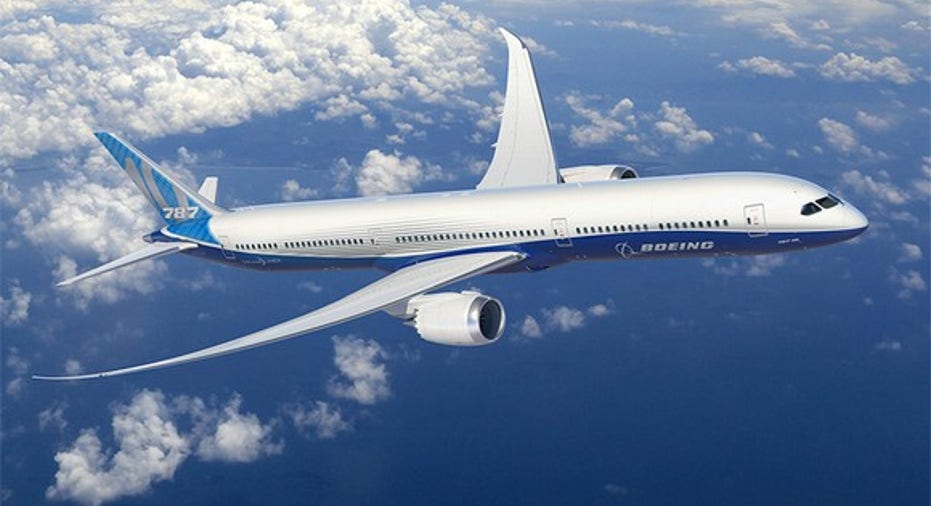 Just because a stock is trading near its 52-week high doesn't necessarily mean it's expensive. We asked four of our contributors to each discuss a stock that fits that description. Here's why Boeing (NYSE: BA), Wal-Mart Stores (NYSE: WMT), Celgene (NASDAQ: CELG), and Johnson & Johnson (NYSE: JNJ) are good buys despite their elevated stock prices.
This stock could keep flying higher
Dan Caplinger (Boeing): Boeing has had an extremely impressive run over the past several years, and when you look at its core customer base, it's easy to understand why. The aerospace giant has benefited dramatically from the fact that the airline industry in the U.S. has largely recovered from decades of poor performance, and consolidation within the industry has left the remaining players leaner and more efficient than they have been in the past. That in turn has made airlines profitable and better able to afford long-term investments in their businesses, making the more fuel-efficient new models from Boeing exceedingly popular. For years, Boeing has received orders that have dramatically outpaced its capacity to produce aircraft, forcing customers to wait years before expecting delivery.
Image source: Boeing.
The election of President Trump was a key catalyst in starting a new wave of growth for Boeing stock, because the Republican's attitude toward geopolitics has emphasized the need for a strong U.S. military that many see as boosting the defense contractor business broadly. Although some investors have become slightly skeptical about the president's ability to implement all of the administration's priorities as quickly as some would like, Boeing currently is in an enviable position atop its industry. As long as conditions remain favorable in both the commercial aerospace and the defense segments, Boeing has the potential for truly stellar growth.
A big e-commerce push
Tim Green (Wal-Mart Stores): Retail behemoth Wal-Mart isn't too far off from its 52-week high, with the stock buoyed recently by blockbuster e-commerce results. During the fourth quarter, Wal-Mart's U.S. e-commerce sales soared 29% year over year, with gross merchandise value climbing 36.1%. These numbers include both Jet.com, which Wal-Mart acquired last year, and sales from the company's online grocery pick-up service.
Wal-Mart is still far behind Amazon.com when it comes to e-commerce, but the company has gotten far more aggressive. The recent move to offer free two-day shipping on orders above $35, which easily trumped Amazon's non-Prime free shipping offer and forced the e-commerce giant to backtrack, is a clear sign that Wal-Mart is willing to sacrifice profits in the short term to catch up to the tech titan.
Wal-Mart stock isn't all that cheap, trading for around 16 times the company's earnings guidance for 2017. But the company's stores are doing well, reporting consistent comparable-sales growth in a retail environment that is proving difficult for many of its competitors. The e-commerce push isn't going to be cheap, with shoppers expecting fast shipping and low prices. But ignoring e-commerce and ceding market share to Amazon is no longer an option. While shares of Wal-Mart are near their 52-week high, the company's strategy looks like the right one, and the valuation is reasonable.
Despite its run, this growth stock is still cheap
Brian Feroldi(Celgene):Biotech giant Celgene has been on a nice run over the past few months, and it's currently flirting with its 52-week high. Despite its run, I still think thatit is a great time for growthinvestors to consider getting in.
Celgene's long-term success can be traced to the massive growth in sales ofRevlimid, its top-selling drug that is used to treat blood cancer. Sales topped $6.9 billion last year, making it one of the best-selling drugs on the planet. However, Celgene also boasts a number of other drugs that are churning out billions in revenue and helping to drive growth. This includes the autoimmune disease drug Otezla, the blood cancer drug Pomalyst/Imnovid, and the breast, lung, and pancreatic cancer drug Abraxane. When combined, these drugs allowed the company to pull in more than $11 billion in sales last year, which was up 22% over the prior year.
Like any great biotech stock, Celgene also has a pipeline that is bursting with potential. While it has more than a dozen drugs in development, the one that I have my eye on is ozanimod. This product was brought into Celgene's pipeline from its $7.2 billion purchase of Receptos and promises to become a multibillion-dollar blockbuster in treating diseases likemultiple sclerosis and several other autoimmune diseases.
In total, management is so confident in its current product line and pipeline that it has stuck its neck out and projected that sales and earnings per share in 2020 will exceed $21 billion and $13, respectively. If true, that suggests that this company's top and bottom lines will expand by digits annually from here.
And yet, despite its long history of success, burgeoning pipeline, and public commitment to double-digit growth, shares can still be purchased for roughly 13 times forward earnings. For a high-quality growth business like this, I'd argue that's a bargain.
A great company at a fair price
Matt DiLallo (Johnson & Johnson): Shares of healthcare giant Johnson & Johnson have been on fire recently, jumping about 10% over the past month to a new 52-week high. However, its recent surge didn't stop me from adding this top-quality stock to my portfolio. That's because this is a top-notch company that is actually trading at a fair price both historically and against the market.
Currently selling for around 21 times earnings, J&J's recent rise only has it trading slightly above its five-year average multiple of about 20 times earnings. That's noteworthy because the stock's P/E ratio had largely matched the S&P 500 over the past five years. However, the index's post-election rally now has it selling for 26.5 times earnings, which makes J&J seem cheap on a relative basis.
That seems like a more than fair price to pay for a fantastic business like J&J. Not only does the company sell some of the best-known consumer brands like its iconic Johnson's baby products as well as health and wellness products like Listerine, Band-Aid, and Tylenol, but it is a leader in both the medical device and pharmaceutical industries. These businesses combine to generate gobs of free cash flow each year, most of which the company returns to investors, including $8.6 billion in dividends last year and $7.5 billion of share repurchases since late 2015.
In many ways, J&J is a classic Warren Buffett-type investment because it is a wonderful business that's selling at a fair price. Because of that, investors shouldn't pass on the opportunity to buy this stock just because its current price is at the highest level of the year.
10 stocks we like better than BoeingWhen investing geniuses David and Tom Gardner have a stock tip, it can pay to listen. After all, the newsletter they have run for over a decade, Motley Fool Stock Advisor, has tripled the market.*
David and Tom just revealed what they believe are the 10 best stocks for investors to buy right now... and Boeing wasn't one of them! That's right -- they think these 10 stocks are even better buys.
Click here to learn about these picks!
*Stock Advisor returns as of February 6, 2017
Brian Feroldi owns shares of AMZN and Celgene. Dan Caplinger owns shares of Boeing. Matt DiLallo owns shares of AMZN, Celgene, and Johnson and Johnson. Matt DiLallo has the following options: long January 2019 $55 calls on Wal-Mart Stores and short June 2017 $70 calls on Wal-Mart Stores. Timothy Green has no position in any stocks mentioned. The Motley Fool owns shares of and recommends AMZN, Celgene, and Johnson and Johnson. The Motley Fool has a disclosure policy.