4 Reasons I Bought CyberArk Software Ltd.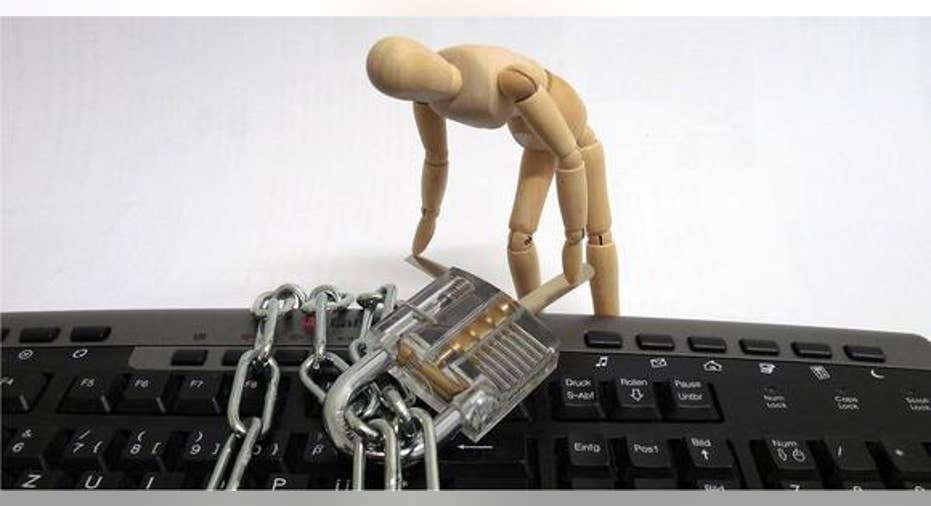 Cybersecurity stocks have fallen out of favor over the past year, despite the ongoing escalation of data breaches worldwide. The PureFunds ISE Cyber Security ETF, which owns a basket of top cybersecurity stocks, has lost over 20% of its value over the past 12 months, presumably due to concerns regarding the sector's profitability, valuation, and competition from tech giants like Cisco.
Image source: Pixabay.
However, I recently started a position in Israeli cybersecurity firm CyberArk , which has declined nearly 40% over the past 12 months. Here are my top four reasons for doing so.
1. "Best in breed" protectionCyberArk specializes in the protection of privileged accounts, which are often accessed by hackers to gain access to restricted networks. If an account is compromised, CyberArk's software isolates the threat to prevent it from spreading across networks.
Verizon's annual Data Breach Investigations Report revealed that nearly 8% of data breachesin 2015 were caused by the misuse of privileged accounts -- which CyberArk specializes in containing. CyberArk's clients currently include 40% of the Fortune 100 companies and 17 of the 20 biggest banks in the world. The company's privileged account security platform is also the only one approved by the U.S. Department of Defense. The strength of CyberArk's customer base boosted its revenue 42% annually to $51.5 million last quarter.
Last year, the number of personal records exposed in data breaches worldwide nearly doubled to 169 million, according to the Identity Theft Resource Center. 40% of those breaches occurred in businesses, 36% in healthcare facilities, 9% in banks, 8% in the government, and 7% in education. CyberArk has a strong presence across all those markets, and demand will likely rise as attacks become more sophisticated.
2. Forming a "Justice League"A common bearish argument against CyberArk is that larger rivals like firewall provider Palo Alto Networksand Cisco will strengthen their privileged account abilities and undercut CyberArk with cheaper bundles.
That's why CyberArk recently launched theC3 Alliance, a group of companies which have agreed to integrate privileged account security into their own products. Early members of the alliance, which Infosecurity Magazine calls the "Justice League for privileged account protection", include major tech players like Intel, threat prevention leader FireEye, and antivirus software maker Symantec. This move, along with its massive enterprise footprint and DoD certification, significantly widens its moat against bigger rivals.
3. Solid fundamentalsMany of CyberArk's cybersecurity peers, including Palo Alto and FireEye, are unprofitable on a GAAP basis. Yet CyberArk is profitable by both non-GAAP and GAAP measures, thanks to its more disciplined spending strategies. Last quarter, CyberArk's GAAP net income rose 48% annually to $9.9 million, while non-GAAP net income jumped 92% to $13.8 million.
Looking ahead, analysts expect CyberArk to post 25% annual earnings growth over the next five years. That makes its forward P/E of 37 look a bit high, but it's much lower than Palo Alto's forward P/E of 58. CyberArk's trailing 12-month EV/FCF ratio of 20 is also much lower than Palo Alto's ratio of 29, indicating that it's cheaper relative to its free cash flow growth.
4. Buyout potentialCyberArk dominates a niche cybersecurity market, is profitable, has a decent valuation and no debt -- making it an ideal takeover target for bigger tech companies looking to add privileged account protection to their security portfolios. CyberArk's enterprise value of $970 million also makes it a fairly affordable purchase.
Firewall provider CheckPoint Software held talks to buy CyberArk in January, according to TheMarker, but there haven't been any new developments since then. Oppenheimer & Co. analyst Shaul Eyal noted that the smaller size of CheckPoint's recent cybersecurity acquisitions, which were under $200 million, indicated that there was a "low probability" that it would buy CyberArk. Nonetheless, CheckPoint can still afford to pay -- it finished last quarter with $3.7 billion in cash, marketable securities, and short-term deposits.
Time to nibble on this volatile stockI plan to average into CyberArk over the next year by buying the stock two or three more times, since it's been prone to wild price swings. CyberArk will report its first quarter earnings on May 5, and a big swing either way could represent another buying opportunity -- provided that the business remains in solid shape.
The article 4 Reasons I Bought CyberArk Software Ltd. originally appeared on Fool.com.
Leo Sun owns shares of CyberArk Software and Verizon Communications. The Motley Fool owns shares of and recommends Check Point Software Technologies, FireEye, and Verizon Communications. The Motley Fool recommends Cisco Systems, CyberArk Software, Intel, and Palo Alto Networks. Try any of our Foolish newsletter services free for 30 days. We Fools may not all hold the same opinions, but we all believe that considering a diverse range of insights makes us better investors. The Motley Fool has a disclosure policy.
Copyright 1995 - 2016 The Motley Fool, LLC. All rights reserved. The Motley Fool has a disclosure policy.