4 finance ministers seek job as eurozone chief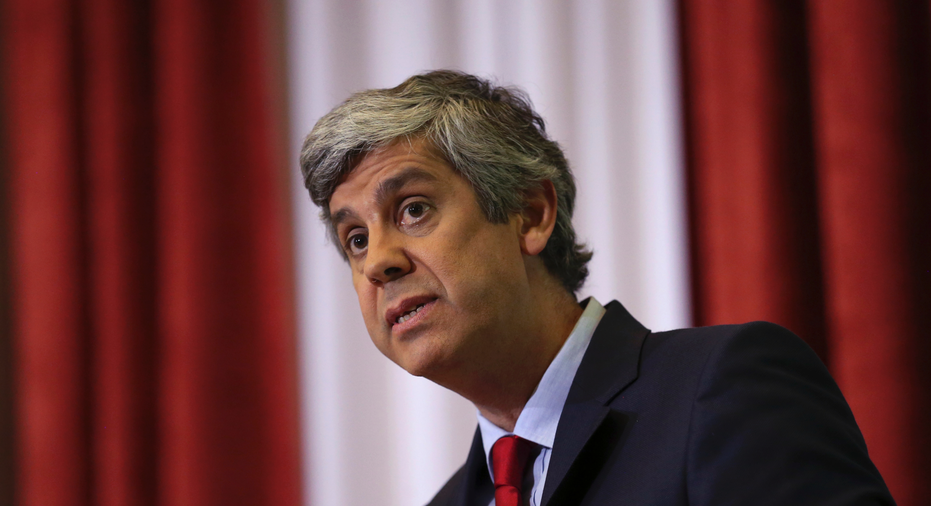 The finance ministers from Portugal, Luxembourg, Slovakia and Latvia are in Monday's runoff to seek the presidency of the eurogroup, the informal group of finance chiefs of the 19 nations that use the euro.
The influential group needs a new head after socialist Jeroen Dijsselbloem was beaten in Dutch elections and was kept out of the new coalition government.
Now, Mario Centeno from Portugal, also a socialist, is considered a favorite.
The eurogroup chief chairs regular meetings between the eurozone finance ministers and is a high-profile public figure — leading, for example, the efforts to quell the eurozone's debt crisis in recent years.
Centeno took office in the Portuguese government that came to power in December 2015 and pointedly reversed numerous austerity policies the country was forced to adopt after needing a 78-billion-euro ($92 billion) bailout in 2011 to avoid bankruptcy.
Centeno blamed austerity for causing a three-year recession before he took office. Portugal's economy is now thriving again, with growth forecast to reach 2.3 percent this year.
The election of the new eurozone chief is already influenced by several outside factors. Since the Christian Democrats' European parliamentary group already has three top posts in the EU — with Council President Donald Tusk, Commission chief Jean-Claude Juncker and Parliament leader Antonio Tajani — they put in no candidates.
And the Luxembourg candidacy of Pierre Gramegna, a liberal, is expected to be burdened by the fact that the Grand Duchy of 600,000 already has a high-profile post through Juncker.
Peter Kazimir from Slovakia is a socialist with a similar economic outlook to Dijsselbloem — he also called for austerity and fiscal restraint during the financial crisis as Greece teetered on the cusp of bankruptcy.
Dana Reizniece-Ozola of Latvia is the only female candidate among them.
The eurogroup president is seen as a go-between and facilitator between the 19 nations which have often had starkly different views on the currency and the economic policies in their bloc.
During the financial crisis, Germany insisted that nations wanting bailout loans should implement painful budget austerity policies in return. Those views often overwhelmed calls for more public spending to stimulate growth and get the bloc's economies out of recession.
Over the past year, though, the economies in the eurozone have gone from strength to strength and the successor to Dijsselbloem will face different challenges.
Britain is set to leave the EU in 2019 and Brexit is expected to have an impact on the eurozone economy if handled badly.
___
Barry Hatton contributed from Lisbon