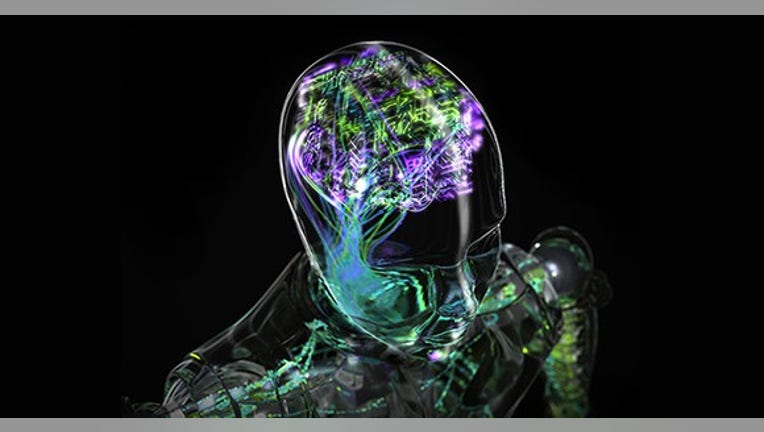 NVIDIA (NASDAQ: NVDA)hit it out of the park again when it recently reported fiscal Q1 2018 earnings. Sharessoared 17.8% on the day following the earnings release and have returned 216.1% for the one-year period through May 19.
The visual computingspecialist'srevenue jumped 48% year over year to $1.94 billion, adjusted earnings per share soared 85% to $0.85, and GAAPearnings per share (EPS) surged 126% to $0.79.Wall Street was expecting adjusted EPS of $0.67 on revenue of $1.91 billion. I had opined that an earnings beat was more likely than not, so wasn't surprised that NVIDIA showed up the Street once again.
For reference, here's how NVIDIA's market platforms performed:
| Platform | Q1 Revenue (millions) | Growth (YOY) |
| --- | --- | --- |
| Gaming | $1,027 | 49% |
| Data center | $409 | 186% |
| Professional visualization | $205 | 8% |
| Auto | $140 | 24% |
| OEM and IP (being de-emphasized) | $156 | (10%) |
Data source: NVIDIA. YOY = year over year.
There were many great nuggets covered on NVIDIA's Q1 earnings call, but here four key things every NVIDIA investor and potential investor should know.
Image source: Getty Images.
1. E-sports is driving gaming growth
From CFO Colette Kress' remarks:
These are some amazing stats that Kress rattled off and point to continued robust growth for NVIDIA's computer-gaming platform. Overwatch, if you're not familiar,is an incredibly successful online multiplayer first-person shooter game that Activision Blizzardlaunched in May 2016.Moreover, in a bid to get in on the growing e-sports craze, Activision Blizzard announced in November that it was establishing an Overwatch League for professional competitions, which is slated to start this year.
Millennial males are a desirable demographic for marketers, since this group is large in size and young, meaning they have potentially many years of being a customer ahead. Moreover, this generation has considerable disposable income, as its members have tended to live with their parents longer than those in previous generations did.
Image source: NVIDIA.
2. Artificial intelligence (AI) is driving explosive data-center growth
From Kress' remarks:
Data-center revenue grew 186% from the year-ago period -- that's nearly a tripling. Kress' last sentence alone nearly guarantees NVIDIA's powerful growth going forward, in my opinion, assuming the company can maintain its competitive advantage, and we have no reason to believe it can't. To this point, NVIDIA unveiled its next-generation GPU architecture, Volta, and its first product based on it, the Tesla V100 for data centers, at its GPU Technology Conference, which followed its earnings release. The company touts that Volta "delivers over 100 teraflops per second (TFLOPS)of deep learning performance, over a 5X increase compared to prior-generation NVIDIA Pascal architecture."
The platform is firing on all cylinders, but AI is the big driver and should become an even bigger driver going forward. CEOJen-Hsun Huang, who co-founded the company, said on the call that AIadoption is a "first-inning thing," if we use the analogyof a nine-inning baseball game.
Image source: NVIDIA.
3. DRIVE PX 2 AI-computing platform is poisedto dominate autonomous driving
From Kress' remarks:
NVIDIA expects its DRIVE PX 2 platform to be capable of delivering Level 3 autonomy for cars, trucks, and shuttles by the end of the year, and Level 4 autonomy by the end of 2018. (Level 3involves a moderate amount of automation in which an automated driving system monitors the driving environment. Level 4 involves a high-level of automation and is just one step away from the fully autonomous level.)
4. Professional visualization is seeing a "significant increase" in sales of professional VR solutions
From Kress' remarks:
NVIDIA's professional visualization platform doesn't get much attention from the financial press because it's the slowest-growing platform. However, you should know that it has the potential to grow faster in the future, thanks largely to virtual reality.In the VR realm, this platform's target markets include game and application developers, and VR headset developers, among others.VR is still a relatively nascent tech, but it's poised to take off in the intermediate term -- and when it does, NVIDIA's professional visualization and gaming platforms should both enjoy big boosts.
Find out why Nvidia is one of the 10 best stocks to buy now
Motley Fool co-founders Tom and David Gardner have spent more than a decade beating the market. (In fact, the newsletter they run, Motley Fool Stock Advisor, has tripled the market!*)
Tom and David just revealed their ten top stock picks for investors to buy right now. Nvidia is on the list -- but there are nine others you may be overlooking.
Click here to get access to the full list!
*Stock Advisor returns as of May 1, 2017
Teresa Kersten is an employee of LinkedIn and is a member of The Motley Fools board of directors. LinkedIn is owned by Microsoft.Suzanne Frey, an executive at Alphabet, is a member of The Motley Fool's board of directors.Beth McKennahas no position in any stocks mentioned. The Motley Fool owns shares of and recommends Activision Blizzard, Alphabet (A shares), Alphabet (C shares), Amazon, Baidu, Facebook, and Nvidia. The Motley Fool has adisclosure policy.