4 Cancer Drug Developers You Need to Have on Your Radar This Year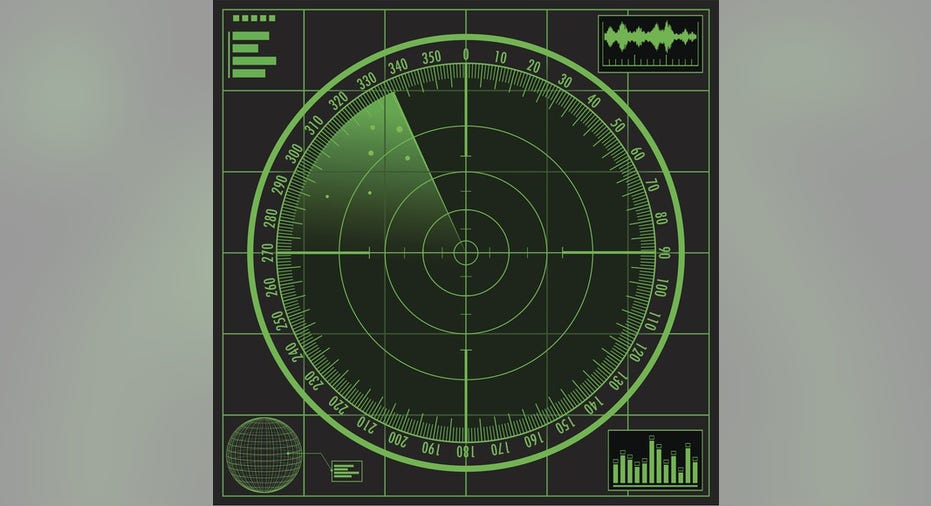 Image source: Getty Images.
Global spending on cancer medicines topped $107 billion last year, and is expected to reach $150 billion by 2020.Over the past decade our understanding of how different cancers evade the immune system has grown immeasurably.Accordingly, in the past ten years the number of potential cancer medicines in mid- to late-stage clinical studies has grown 63% to 586, involving a whopping 511 companies.
If you're feeling overwhelmed by the swarm of incoming drugs, relax. We've got you covered. We asked four analysts from The Motley Fool which cancer drug developers they'll be focusing on most this year. Here's what they had to say:
1. Exelixis: Out of the weeds
Sean Williams: If I were to guide investors to a cancer drug developer that they need to have on their radar this year, I would suggest paying close attention to Exelixis .
Image source: National Cancer Institute.
Exelixis has had a major turnaround in the past year and a half, thanks in large part to cabozantinib -- which is being marketed as Cabometyx and Cometriq. Cabometyx is the company's Food and Drug Administration-approved treatment for second-line advanced renal cell carcinoma (RCC). Cabometyx is the only therapy thus far to offer a statistical improvement in three key areas: overall response rate, progression-free survival, and overall survival. With Exelixis getting its first large-scale therapy approved (Cometriq's approval for metastatic medullary thyroid cancer only has a global patient pool of around 1,500 patients), we could see revenue really begin to tick higher in the coming quarters. Exelixis no longer has any near-term funding concerns after entering into a licensing agreement with Ipsen Pharmaceuticalsthat gives Exelixis a whole lot of cash and gives Ipsen exclusive rights to cabozantinib everywhere except U.S., Canada, and Japan.
Exelixis is also working on a number of label expansions. The CELESTIAL study is an attempt to get Cabometyx approved to treat advanced hepatocellular carcinoma, with a data readout due in 2017. Additionally, Exelixis recently reported data from the CABOSUN study showing that Cabometyx led to a statistically significant improvement in progression-free survival in a first-line head-to-head study in RCC against Sutent, the current standard of care. We could very well hear about the design of a phase 3 study in first-line RCC later this year.
Finally, Exelixis should benefit from the uptake of Cotellic, its FDA-approved metastatic melanoma therapy that's given in combination with Roche's Zelboraf. The collaboration will shift toward Roche taking more revenue (and profit) as sales of the drug expand, but in the initial launch we should see Exelixis netting the lion's share of Cotellic/Zelboraf combination revenue.
Things are starting to look up for Exelixis, and I'd suggest biotech-savvy investors add this cancer drug developer to their watchlists.
2. Celldex Therapeutics: Overlooked and under-appreciated
Cory Renauer:One cancer drug developer I'll be watching closely this year isCelldex Therapeutics . Following the failure of its first drug -- Rintega, meant for treatment of advanced brain cancer -- toundergo a phase 3 trial, the market severely punished this clinical-stage biotech. Rintega performed in line with its earlier trials, but the comparison group receiving standard-of-care outperformed historical averages, and the stock was crushed.
Image source: Celldex Therapeutics.
However, Wall Street has ignored the rest of this company's exciting clinical pipeline. It has three separate programs, one of which is in a trial that could support an application in a large, under-served population: triple-negativebreast cancer patients.
The indication gets its name because the tumor cells don't express the common targets used in existing therapies. However, a large proportion of the 170,000 triple-negative cases diagnosed worldwide do express a target Celldex's glembatumumab vedotin looks for: gpNMB.In a previous study, a small group of women with advanced triple-negative breast cancer that over-expressed gpNMB receiving glembatumumabwent twice as long without disease progressionas patients receiving standard therapies.
Glembatumumab is in a larger study designed to support applications for approval in the U.S and EU. The trial's main goal is delaying disease progression, and it could have results by the end of the year, or shortly after,making this one stock you'll want to keep an eye on.
I think Glemba alone makes Celldex a buy, and additional drugs in its pipeline have also shown encouraging results. I'm not the first to notice, as a handful of billionaire investors have been scooping up shares on the cheap. Maybe they're on to something.
3. Ziopharm Oncology: An exciting new approach
: Ziopharm Oncology isn't just another wannabe player in the crowded chimeric antigen receptor-modified T cells (CAR-T) cancer space. The clinical stage biotech has the ability to control genes and CAR-T cells in a way that could eventually vault it to first place. How could that be? Ziopharm's suite of breakthrough technologies, including the RheoSwitch, could lead to safer, more versatile and affordable anti-cancer drugs.
Image source: National Cancer Institute.
CAR-T offer an exciting new approach to cancer treatment, but the treatment often creates highly toxic side effects. Ziopharm's RheoSwitch, however, allows those effects to be tightly controlled in an efficient manner. That's a big plus in the large and growing immunotherapy industry, pegged in 2018 estimates at close to $70 billion.
And there's another plus for Ziopharm: Through its partnership with Intrexon, the company has automated the mass production of CAR-T treatments. Although well behind Juno Therapeutics and Kite Pharma in the commercialization race, its competitors' CAR-T therapies are highly individualized, requiring intensive time and money. By contrast, Ziopharm intends to leverage Intrexon's technology to create an off-the-shelf solution.If it works, this company could stake out a big piece of the market terrain with cheaper drugs.
Ziopharm is only suitable for those with extremely high-risk tolerance, as ongoing cash concerns will keep attracting short sellers. But its cash position is not dire -- there's enough on handto fund planned operations through most of 2017. A high profile endorsement from Merck helps: the Big Pharma handed over $115 million upfront, along with a commitment of $941 million more in milestones, for two CAR-T programs.
Recent news about Ziopharm's leading treatment (currently in Stage1/2 trials) has been positive. All else being equal, though, it's the tiny biotech's use of synthetic biology to produce DNA-based therapies that make it so exciting and worth putting on your radar.
4. Jazz Pharmaceuticals: Already profitible, and poised for growth
Developing a drug that holds promise as a treatment for cancer is risky business, and the failure rate can be quite high. That's why it often takes a strong stomach to put money to work in the space, which keeps many investors away.
However, I think that investors with a moderate tolerance for risk could learn to likeJazz Pharmaceuticals PLC . Unlike most cancer developers, Jazz is already highly profitable thanks to its blockbusternarcolepsy drug Xyrem. But Jazz is also building out its presence in the oncology space. Right now the company markets Erwinaze, a drug used to treatacute lymphoblastic leukemia, which is a type of blood cancer. Sales of Erwinaze are currently hovering around $200 million per year, but the drug's growth has stalled recently.
Image source: National Cancer Institute.
To help reignite growth in its oncology franchise, Jazz recently spent $1.5 billion to acquire Celator Pharmaceuticals , a clinical-stage biopharma focused on cancer. Celator's lead product candidate is called Vyxeos, which is being studied as a potential treatment for the blood canceracute myeloid leukemia.
Jazz believes that Vyxeos holds a lot of potential, and it's not hard to figure out why. In Phase 3clinical trials, patients who used Vyxeos increased their overallsurvival rate to9.56 months, which is a huge improvement over the 5.95 months observed in patients who received current standard of care treatments. In addition, Vyxeos showed a hazard ratio of 0.69, which represents a 31% reduction in the risk of death, and the number of patients alive after 24 months increased to 31.1% on Vyxeos compared to only 12.3% for those who used traditional treatments.
Understandably, these results have excited regulators, and the FDA has given Vyxeos the much coveted "breakthrough therapy" designation. Vyxeos also already holds orphan drug status in both the U.S. and E.U., so it represents a great strategic fit with Jazz's orphan disease focus.
Celator is currently in the process of preparing Vyxeos for a regulatory submission, and if all goes well it could be on the market by the second quarter of 2017. With some analysts believing that Vyxeos could eventually top $1 billion in global sales, Xyxeos could eventually become a blockbuster. Jazz even expects that this deal will be accretive to its Non-GAAP earnings starting in 2018.
Investing in companies that have exciting cancer treatments is usually quite risky, but since Jazz is already highly profitable and we already have Phase 3 trial results for Vyxeos, I think the risk here is about as low as it gets for a cancer treatment developer.
With Jazz's stock trading for about 13 times full year earnings estimate, this is one cancer drug developer that I think is a smart bet.
The article 4 Cancer Drug Developers You Need to Have on Your Radar This Year originally appeared on Fool.com.
Brian Feroldi has no position in any stocks mentioned. Cheryl Swanson has no position in any stocks mentioned. Cory Renauer has no position in any stocks mentioned. Sean Williams owns shares of Exelixis. The Motley Fool owns shares of and recommends Exelixis. The Motley Fool recommends Celldex Therapeutics. Try any of our Foolish newsletter services free for 30 days. We Fools may not all hold the same opinions, but we all believe that considering a diverse range of insights makes us better investors. The Motley Fool has a disclosure policy.
Copyright 1995 - 2016 The Motley Fool, LLC. All rights reserved. The Motley Fool has a disclosure policy.