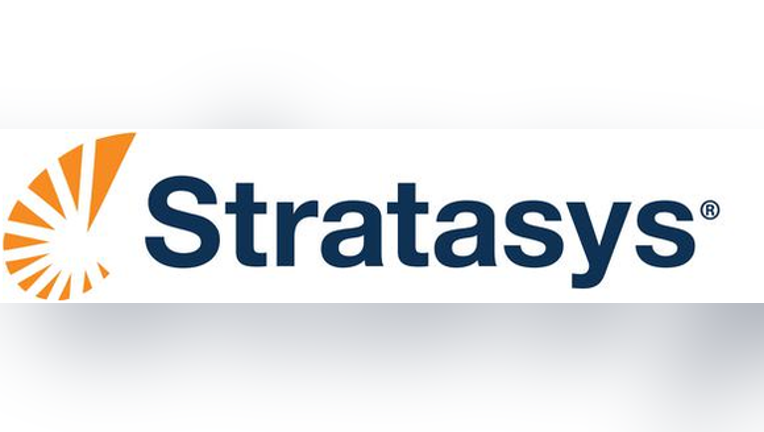 The two largest publicly traded 3D printing companies,3D SystemsCorporation andStratasysLtd., have now both reported their first-quarter 2016 results. We're going to run their results through a metric-to-metric comparison.
The findings should be helpful in making investing decisions in the 3D printing industry. Keep in mind that we're just looking at one quarter's results, that qualitative factors can be just as important as quantitative ones, and that future results are more important than current ones.
Revenue
Data source: Q1 earnings reports.
Advantage: Stratasys
Stratasys wins because it generated the most revenue in the quarter, and its revenue also decreased slightly less than 3D Systems' from the year-ago period. Moreover, 3D Systems' revenue decreased 8% if we consider only organic revenue, which excludes the contributions from its two Q1 2015 acquisitions (Cimatron and Easyway).
The primary culprit for their weak results has been their core enterprise businesses, though Stratasys' desktop unit, MakerBot, has also notably dragged down its revenue (and other) results. Since the start of 2015, both companies have experienced tepid demand for their enterprise printers, which Stratasys has attributed to overcapacity in the field due to the large number of machines purchased during the previous few years.
GAAP* EPS
*GAAP = generally accepted accounting principles. Data source: Q1 earnings reports.
Advantage: Neither
We can't draw conclusions by directly comparing EPS results between companies when their number of outstanding stock shares varies. Both companies have losses, so both are struggling. Relative to the prior-year period's results, Stratasys' performance is better. However, we can't choose a winner based on this factor. Stratasys took a huge goodwill impairment charge for MakerBot in the first quarter of 2015, so it had a very easy comparison bar to jump.
Non-GAAP earnings per share
Data source: Q1 earnings reports.
Advantage:3D Systems
The same comment as above with respect to directly comparing EPS results applies here. Relative to the prior-year period's results, 3D Systems did better. Since we're dealing with adjusted EPS here, one-time factors aren't included, so it's fair to compare year-over-year changes here to call a winner.
GAAP gross profit margin
Data source: Q1 earnings reports.
Advantage:3D Systems
3D Systems attributed its gross margin improvement primarily to its shift away from consumer products, though it also benefited from an increase in the gross profit margins for materials and services.
Stratasys' margin was helped by its mix of products sold in the quarter, which was more slanted toward higher-end ones than in the prior year. Its margin was unusually low in the year-ago period due to MakerBot's struggles, which began in Q4 2014. (MakerBot's margin will no doubt always be lower than Stratasys' average margin; however, it should improve once the company completes its restructuring efforts, assuming all goes OK. It should also improve given MakerBot's recent decision to outsource its manufacturing.)
Non-GAAP gross profit margin
Data source: Q1 earnings reports.
This metric is calculated by adding back to gross profit one-time items that increased cost of sales. 3D Systems' number is the same as its GAAP gross margin. Both companies' numbers are solid, suggesting that product average selling prices (ASPs) are holding up in their enterprise businesses. This should bode well when demand for enterprise 3D printers bounces back. The caveat: We can't yet know the impact of the recent entrance of Carbon (formerly Carbon3D) and the entrance of HP into the market just yesterday.
Liquidity
Data source: Q1 earnings reports.
Advantage: Tie
Stratasys generated more cash from operations in the quarter than 3D Systems -- thanks to its considerable cost-cutting initiatives -- and has more cash on hand. However, this one's a draw, as the differences aren't that meaningful. Both companies sport clean balance sheets, with solid cash holdings and no long-term debt.
Research and development spending*
*Based on GAAP results. Data source: Q1 earnings reports.
Advantage:Stratasys
Stratasys wins as it spent a larger percentage of its revenue on R&D. Both companies edged down their R&D spending as a percentage of revenue, though not appreciably. Both remain committed to maintaining solid R&D funding.
2016 guidance
Data source: Q1 earnings reports.
Advantage:N/A
Stratasys' guidance at the midpoint of each metric implies year-over-year revenue, adjusted EPS, and GAAP EPS increases of 2.7%, 58%, and 95%, respectively. The broad EPS range is because Stratasys doesn't have good visibility into future market conditions.
As it did last quarter, 3D Systems chose not to provide guidance due to a lack of visibility into the market. Another likely factor is that new CEO Vyomesh Joshi (VJ) is getting his feet wet, as he just came on board about a month before earnings were released.
Valuation
Data source: Yahoo! Finance; data as of May 13.
Advantage:Stratasys
Stratasys has more attractive (lower) valuations on two of three metrics. The PEG (P/E to projected growth) is the best metric among this group, in my opinion, since it takes growth into account. That said, analysts' projections for five years out -- especially in such a dynamic space -- could turn out to be way off. Moreover, we didn't look at further valuation measures, such as those based on cash flows.
The winner: Stratasys
Stratasys: 4; 3D Systems: 2. Keep in mind we only looked at one quarter and didn't examine qualitative factors. An extremely relevant qualitative factor is 3D Systems' new CEO, as his impact on the company's fortunes could be considerable, one way or the other.
The article 3D Systems vs. Stratasys: Which 3D Printing Company Had the Better Q1 Earnings? originally appeared on Fool.com.
Beth McKenna has no position in any stocks mentioned. The Motley Fool recommends 3D Systems and Stratasys. Try any of our Foolish newsletter services free for 30 days. We Fools may not all hold the same opinions, but we all believe that considering a diverse range of insights makes us better investors. The Motley Fool has a disclosure policy.
Copyright 1995 - 2016 The Motley Fool, LLC. All rights reserved. The Motley Fool has a disclosure policy.