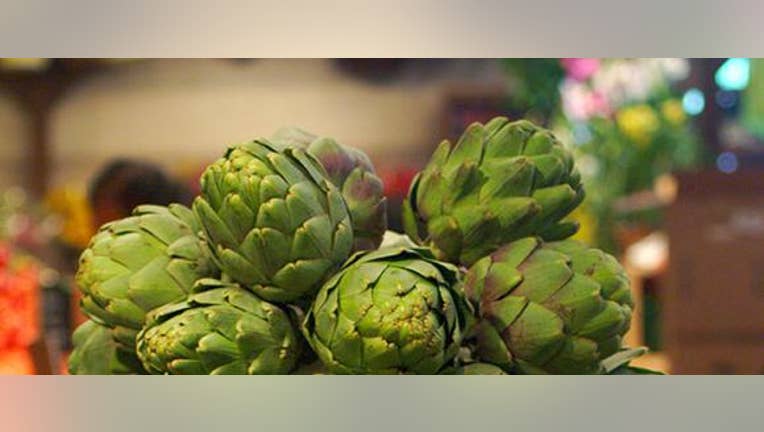 Stocks opened in the red this morning, but climbed throughout the trading session to end the day mostly flat. By the closing bell, the S&P 500 had lost three points, or 0.1%, while the Dow Jones Industrial Average added 16 points, or 0.1%.
Data by YCharts
However, individual stocks making big moves included 3D Systems and The Fresh Market , which both logged more than 20% gains today.
Positive cash flow 3D Systems soared 25% on heavy trading volume. Shares of the 3D printing specialist are now up over 65% year-to-date, though they still remain more than 50% below their all-time high set last April.
Source: 3D Systems
Today's pop came after the company posted surprisingly strong quarterly results. Sales slipped 2% to $183 million, which was right in line with management guidance and above consensus estimates.
Adjusted earnings were $20 million, or $0.19 per share, far outpacing the $0.03 per share that Wall Street was expecting. "While market conditions remain challenging and uncertain," interim CEO Andrew Johnson said in a press release, "timing of healthcare and industrial customer orders, as well as contributions from acquisitions supported revenue during the quarter."
Gross profit margin held steady at 48% of sales, and like rival Stratasys did earlier this month, 3D Systems managed positive cash flow: The business flipped from a $4 million cash loss during the third quarter to a $7 million gain in the fourth. "We are taking steps to reduce costs and better prioritize our resources," executives explained in an investor presentation.
Looking ahead, management is hoping that an expensive shift away from consumer printers will be the right long-term move. To that end, the company has introduced new entries in its professional and industrial manufacturing verticals that it believes represent better markets to compete in. That shift, plus a restructuring plan aimed at reining in overhead expenses, could put the company on a path to steadier growth.
Private equity buyout The Fresh Market stock rose 24% after announcing that it would be acquired for $1.36 billion, or $28.50 per share. The company, which operates 186 specialty grocery shops around the U.S., agreed to a buyout withApollo Global Management after shopping itself around to major supermarket chains, reportedly including Kroger.
Kroger has been stealing share from high-margin rivals like The Fresh Market by using its low-cost profile to compete on price in the organic and natural food segments.
As things stand now, Fresh Market shareholders are set to receive a 53% premium on their shares based on the closing price before news of that auction process broke last month.
Source: The Fresh Market
"We are excited about this transaction with Apollo, which recognizes the value of The Fresh Market's strong brand and significant growth prospects while providing stockholders with an immediate and substantial premium," CEO Rick Anicetti said in a press release. "We look forward to working with [Apollo] to build on our progress in achieving our strategic plan to deliver long-term profitable growth," Anicetti added.
It's still possible that an outside bid -- from Kroger or another rival -- will come in and boost the final transaction price. After all, the deal announced today leaves the door open for such offers but only for the next 21 days. Once that short period ends, the transaction will move toward an expected closing sometime by the end of June.
The article 3D Systems Corporation and The Fresh Market Inc Soar on Flat Day for Stocks originally appeared on Fool.com.
Demitrios Kalogeropoulos has no position in any stocks mentioned. The Motley Fool recommends 3D Systems and Stratasys. Try any of our Foolish newsletter services free for 30 days. We Fools may not all hold the same opinions, but we all believe that considering a diverse range of insights makes us better investors. The Motley Fool has a disclosure policy.
Copyright 1995 - 2016 The Motley Fool, LLC. All rights reserved. The Motley Fool has a disclosure policy.