30 years later, car that starred in 'Back To The Future' is in middle of legal squabble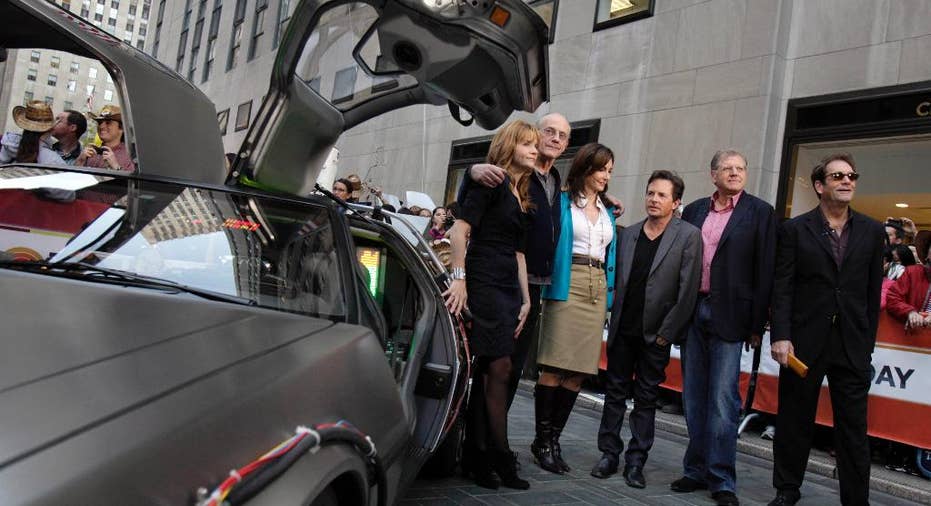 There's a legal tussle underway over the futuristic automobile that played a co-starring role in the classic 1985 movie "Back To The Future."
The widow of automaker John DeLorean is embroiled in a lawsuit against a Texas company she says has been illegally using the DeLorean name and logo to sell merchandise.
New Jersey resident Sally DeLorean also claims the company has illegally licensed the name and images to other companies including Nike, Mattel and Apple. The company denies the charges.
The DeLorean car was used by Michael J. Fox in the movie to travel back in time to the 1950s. Only about 9,000 of them were produced before the company went bankrupt in the 1980s.
John DeLorean died in New Jersey in 2005.