3 Ways Pacific Biosciences of California Can Rebound in 2017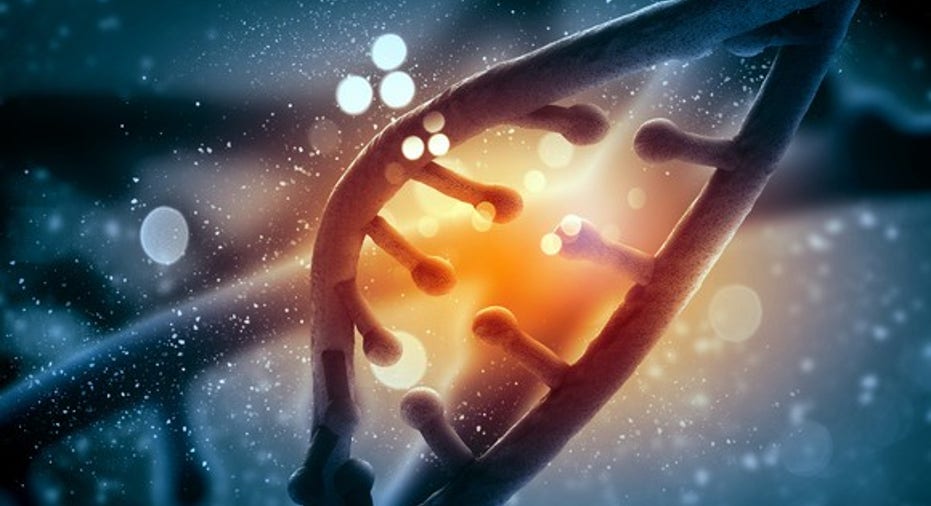 The past year for Pacific Biosciences of California (NASDAQ: PACB) can be summed up the same way the Grinch has been described: "Stink, stank, stunk!" I think, though, that the New Year holds the potential to smell much better to shareholders of the genetic-sequencing system company. Here are three ways PacBio can rebound in 2017.
Image source: Getty Images.
1. Get a little help from a big friend
PacBio partnered with giant healthcare company Roche (NASDAQOTH: RHHBY) in 2013. Although Roche had initially planned to launch its product based on PacBio's Sequel technology this year, those plans were delayed. That commercial launch is now expected to happen in the first half of 2017.
Roche will distribute PacBio's Sequel genetic-sequencing system to the diagnostic market. While Roche has already been purchasing small volumes of the Sequel system, a launch next year could open up the floodgates for PacBio.
The deal won't prevent PacBio from selling directly to clinical customers, though. Roche licensed only the Sequel system. PacBio's largest customer, HistoGenetics, would be categorized as a diagnostic customer. However, HistoGenetics chose to go with PacBio's RS II system instead of the Sequel system.
2. Move past supply issues
One of the biggest problems for PacBio in 2016 stemmed from limited supplies of the company'sSequel SMRT cells. Customers postponed placing orders as a result of these supply constraints throughout the first half of the year.Even though the company's vendor had straightened things out by the third quarter, usage increased slower than PacBio expected.
I suspect the residual effect from these supply issues will diminish in 2017. A significant improvement rolled out recently by PacBio should help a lot. The company launchednew sample loading reagents and protocols that reduce by a factor of more than 50 the amount of high molecular weight DNA libraries required for optimal loading on the Sequel SMRT cells. That's great news that should have some impact in the fourth quarter of this year but even greater results going into the New Year.
3. Outplay the competition
To win new business, PacBio must beat the competition. The company has taken a legal route to battle one rival. PacBio filed a complaint with the U.S. International Trade Commission (ITC) against Oxford Nanopore Technologies for alleged patent infringement. A favorable ITC ruling could bar entry of Oxford Nanopore's MinION and PromethION sequencing systems in the U.S.
Another of the company's largest competitors, Illumina (NASDAQ: ILMN), reported in the third quarter that some academic and government customers were delaying purchases because of a change in how the U.S. government funds projects. PacBio didn't notice this issue in the third quarter.
However, Illumina's pain could mean that PacBio must step up its game. It's possible that PacBio didn't feel the brunt of the funding change because of the lingering effects of the Sequel SMRT cell supply issues. If that's the case, PacBio could run into the hurdle in the fourth quarter and 2017 just like Illumina. Even if not, Illumina will likely be much more motivated to win business with academic and government customers slowing things down, setting up a tougher competitive landscape.
In one sense, Illumina could be helping PacBio by validating the importance of whole-genome sequencing. Illumina stated that around 15% of allhigh-throughput runs on its HiSeq X system in the third quarter were whole-genome sequencing compared to 2% a couple of years ago. PacBio's systems support whole-genome sequencing using long-read sequencing technology that can pick up genetic variations that short-read sequencing can miss, potentially giving the company a competitive advantage.
Looking ahead
I think that 2017 will prove to be better than this year for Pacific Biosciences. How much better, though, is hard to gauge. If Roche launches its Sequel systems earlier in the year, that should provide a bigger boost to PacBio.
There's also still a wild card at play: the possibility of an acquisition. Roche reportedly expressed interest in buying PacBio early in 2016. No deal materialized this year, but I wouldn't rule out an acquisition at some point down the road. Even if not, my view is that better days lie ahead for PacBio.
10 stocks we like better than Pacific Biosciences of California When investing geniuses David and Tom Gardner have a stock tip, it can pay to listen. After all, the newsletter they have run for over a decade, Motley Fool Stock Advisor, has tripled the market.*
David and Tom just revealed what they believe are the 10 best stocks for investors to buy right now... and Pacific Biosciences of California wasn't one of them! That's right -- they think these 10 stocks are even better buys.
Click here to learn about these picks!
*Stock Advisor returns as of November 7, 2016
Keith Speights has no position in any stocks mentioned. The Motley Fool owns shares of and recommends Illumina. The Motley Fool recommends Pacific Biosciences of California. Try any of our Foolish newsletter services free for 30 days. We Fools may not all hold the same opinions, but we all believe that considering a diverse range of insights makes us better investors. The Motley Fool has a disclosure policy.