3 Ways FuelCell Energy Is Charging Ahead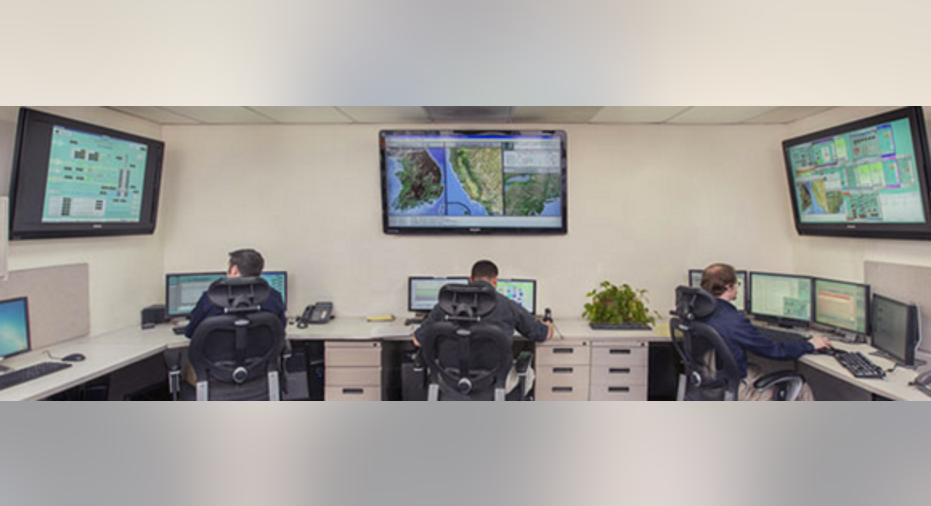 Image source: Getty Images.
Founded in 1969, FuelCell Energy has been dealing in advanced energy projects for nearly half a century. Although the company has proved that it can generate electricity with much, much lower levels of harmful emissions than traditional power plants, it has failed to prove that it can make doing so a profitable endeavor.Let's take a closer look at FuelCell to identify its strengths and asses whether they're sustainable competitive advantages.
Barrier to entry
Building a megawatt-scale fuel-cell system isn't as simple as picking up some items at your local hardware store; therefore, a formidable barrier to entry exists for potential competitors. According to FuelCell, this barrier is reinforced by one ofthe company's self-proclaimed competitive advantages: the strength of its intellectual property. Characterized by its 93 U.S. patents and about 30 years of experience in developing carbonate fuel cells, the company believes it's this IP that girds itself from possible rivals.What's a fuel cell -- let alone a carbonatefuel cell -- you ask?Simply put, fuel cells convert chemical energy from a fuel into electricity. But it's a little more complicated than that. Fuel cells come in four basic flavors, characterized by the type of electrolyte used.FuelCell specializes in stationary carbonate fuel cells -- a technology that offers many advantages for megawatt-scale applications; consequently, deployment of its Direct FuelCell power plants is the company's core business.
Image source: FuelCell Energy, Inc.
Although there are a number of companies developing fuel cell technologies, FuelCell believes it has carved out a niche and stands alone. In the company's recent 10-K, management states its belief that it is "the only domestic company engaged in significant manufacturingand commercialization of stationary carbonate fuel cells."
Name dropping
Fighting to prove the legitimacy of an alternative power source is no small task. Despite the huge strides the solar industry has made, for example, many people are still quick to dismiss it as just a fad.To help combat its uphill climb, FuelCell gets by with a little help from some big friends. Though, again, not a sustainable competitive advantage, FuelCell's ability to forge strategic alliances certainly qualifies as one of the company's strengths.
The largest independent power producer in the U.S., NRG Energy has teamed up with FuelCell on a co-marketing agreement in which NRG provides a direct sales channel to its customers in North America. FuelCell also provides sales to NRG, which, in turn, sells the generated heat and power to its customers in the form of power purchase agreements. The relationship extends further than just sales; NRG owns about 5% of FuelCell's outstanding shares and has extended $40 million in loans for project development.
Another leading energy company with a vested interest in FuelCell's success is POSCO Energy, a subsidiary of the South Korea-based steel manufacturer POSCO. Bringing in approximately $2.2 billion in revenue for 2015, POSCO Energy owns approximately 10% of FuelCell's outstanding shares. Since the two companies began working together in 2003, South Korea has emerged as FuelCell's largest market.
But the company's biggest partner, by far, is ExxonMobil. Working together on developing carbon capture solutions, the two companies will "focus for about one to two years on how to further increase efficiency in separating and concentrating carbon dioxide from the exhaust of natural gas-fueled power turbines," according to the company's press release. If the first phase is successful, the second phase will entail further examining the technology in a small-scale pilot project, followed by integration at a larger-scale facility.
Although financial terms of the deal weren't released, the partnership could certainly bear fruit for FuelCell. Having received a public lashing for covering up its climate-change findings, Exxon could curry good favor with the public through its partnership with FuelCell. In fact, Exxon has already gone so far -- to get back in the public's good graces -- as to support a carbon tax, according to The Wall Street Journal.
Locked in with a turnkey
Bringing a utility-scale power plant online comes with plenty of challenges. Knowing this, FuelCell provides a turnkey solution, which results in having the two companies working together for many years to come. First, FuelCell brings the project from the design phase to the operations phase by providing upstream services: engineering, procurement, and construction.
Image source: FuelCell Energy, Inc.
In addition, the company provides downstream services: operations and maintenance. According to management, once a customer chooses FuelCell, it's the start of a long-term relationship. In its 10-K, the company states that "virtually all of our customers purchase service agreements ranging up to 20 years."Securing these service agreements is essential to the company's future success, for they provide a clear, consistent source of revenue for years to come. Yielding higher margins than the product sales, the service agreements margins will continue to improve as smaller assets are retired and larger ones are built.
The takeaway
There's no denying that FuelCell Energy has some strengths -- if it didn't, then it couldn't maintain its unprofitable venture for as long as it has. In weighing the company as a potential investment, though, it certainly doesn't possess sustainable competitive advantages that differentiate it from its competitors. Although its IP is strong, patents expire and better technologies invariably come along. In terms of the company's partnerships, there are other fuel-cell companies with similarly strong partners. Lastly, the service side of the business is definitely a strength, but this is all for naught if the company can't sell its products -- and there are concerns about that. Approach this stock accordingly.
The article 3 Ways FuelCell Energy Is Charging Ahead originally appeared on Fool.com.
Scott Levinecounts hydrogen as one of his favorite elements, but he has no position in any stocks mentioned. The Motley Fool owns shares of ExxonMobil and NRG Energy. Try any of our Foolish newsletter services free for 30 days. We Fools may not all hold the same opinions, but we all believe that considering a diverse range of insights makes us better investors. The Motley Fool has a disclosure policy.
Copyright 1995 - 2016 The Motley Fool, LLC. All rights reserved. The Motley Fool has a disclosure policy.