3 Warren Buffett Stocks to Buy in March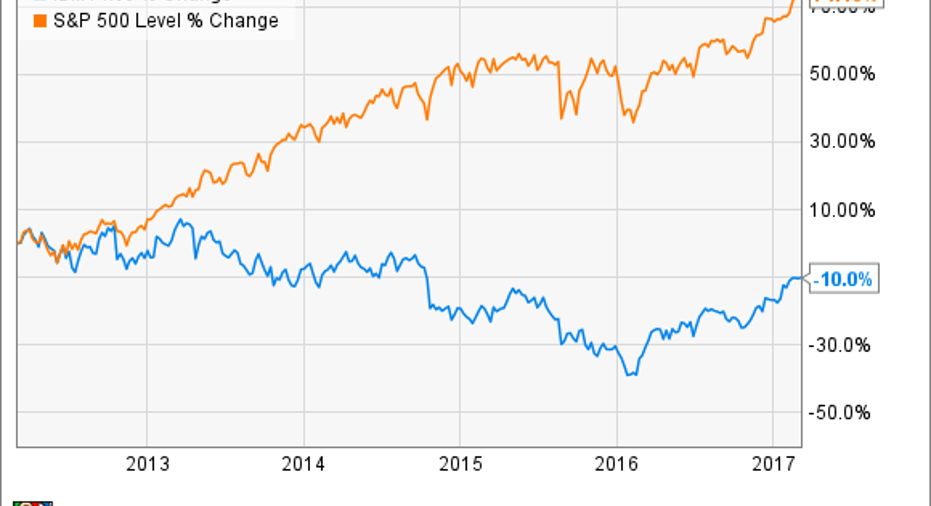 Image source: Getty Images.
Copying a billionaire's investment ideas isn't a surefire path to success, but it's not hard to see why stocks held by Warren Buffett and Berkshire Hathaway tend to attract some extra attention. Under Buffett's guidance, Berkshire stock has delivered an astounding 20.8% compound annual growth rate over the last 50 years -- a track record that makes a near irrefutable case for the Oracle of Omaha as one of the best investors in history.
With that incredible performance in mind, a panel of Motley Fool contributors has identified three stocks held by Berkshire Hathaway that deserve your attention this month. Read on to learn why Phillips 66(NYSE: PSX) , Southwest Airlines(NYSE: LUV), and IBM (NYSE: IBM) should be on your "Buy" list.
As Buffett as a company gets
Jason Hall(Phillips 66): There are a handful of things that Buffett has regularly touted as being very important for a company to be a great long-term investment:
predictable cash flows
strong competitive advantages
excellent management
Phillips 66 has all three of these in spades.
The company's biggest business is oil refining and marketing, and oil refineries are incredibly expensive to build and maintain. Factor in a relatively slow rate of growth in demand for refined products, and it has been decades since a new major oil refinery was built in the U.S.
The barrier to entry doesn't get much higher. But at the same time, the stable demand for gasoline, jet fuel, diesel, and other refined products makes for steady cash flows. And since Phillips 66 has some of the most advanced refineries in operation, the company can often buy cheaper crudes and widen its refining profits.
Management has done a great job putting those profits to work growing the company and returning value to investors. Since going public as a stand-alone company in 2012, it has invested tens of billions of dollars in growth projects in its petrochemicals and midstream segments, grown its dividend over 200%, and repurchased over 17% of shares outstanding.
Why now? Shares are down about 9% year to date, and represent another important Buffett trait: being fairly valued, at about 17 times next year's earnings. This is a great time to buy this excellent dividend growth stock that checks off all the "Buffett stock" boxes.
Fly higher with this airline stock
Dan Caplinger (Southwest Airlines): Buffett just bought shares of Southwest Airlines during the fourth quarter of 2016, but he didn't waste any time building up a substantial position. As of Dec. 31, Buffett held more than 43.2 million shares of the company, which, at the time, was worth more than $2.15 billion, and has since climbed even higher.
What's remarkable about Buffett's position is that he has famously said in the past that the airline sector was essentially a money pit. Yet the industry has come a long way since he made his negative comments.
Consolidation has reduced the number of major U.S. players to just four, and Southwest still stands alone in many ways, including an aversion to having its flights listed on third-party online travel websites and its commitment not to charge baggage fees. Investors are increasingly confident that Southwest and its peers will maintain discipline, not just with fares, but also in keeping capacity relatively tight in order to keep planes full and profits high.
Recently, Southwest has expanded its reach internationally, looking southward toward Central America and the Caribbean. How far Southwest intends to grow isn't certain right now, but the airline has a strong reputation for customer friendliness and value, and that should help the airline stock stay ahead of its peers in the long run.
IBM's turnaround is real
Keith Noonan(IBM): IBM stock has lagged the market since Buffett and Berkshire initiated a position back in 2011, but it looks like the company is turning a corner, and I think investors still have an opportunity to win big with Big Blue.
Even with IBM's share price up more than 30% over the last year, the stock trades at just 13 times forward earnings estimates, and there's evidence to support the thesis that it can reinvent itself as a cloud and cognitive computing company.
Big Blue's "strategic imperatives" segment, which covers its cloud, artificial intelligence, security, mobile, and Internet-of-Things businesses, grew 14% on a constant-currency basis in fiscal 2016, and now accounts for more than 40% of the company's sales. Overall revenues have been in decline and contributed to soggy stock performance over the last five years. It's true that IBM's legacy hardware and software businesses will likely continue to erode, but the company is in a position to benefit from momentum in some of technology's biggest trends.
IBM's big bet on cognitive computing and the cloud is already paying off, and it looks like momentum will be sustainable, thanks to increasingly complex security, analytics, and networking demands. Thestock also scores points for its 3.1% dividend yield and a roughly 41% payout ratio. Combine that with 17 years of consecutive payout increases, and investors can expect continued payout growth.
With momentum in emerging technologies, a history of innovation, and a strong returned-income component, IBM looks to be a good company at a better-than-fair price.
10 stocks we like better than IBMWhen investing geniuses David and Tom Gardner have a stock tip, it can pay to listen. After all, the newsletter they have run for over a decade, Motley Fool Stock Advisor, has tripled the market.*
David and Tom just revealed what they believe are the 10 best stocks for investors to buy right now... and IBM wasn't one of them! That's right -- they think these 10 stocks are even better buys.
Click here to learn about these picks!
*Stock Advisor returns as of February 6, 2017
Dan Caplinger owns shares of Berkshire Hathaway (B shares). Jason Hall owns shares of Berkshire Hathaway (B shares) and Phillips 66. Keith Noonan has no position in any stocks mentioned. The Motley Fool owns shares of and recommends Berkshire Hathaway (B shares). The Motley Fool has a disclosure policy.