3 Under-the-Radar Biotech Stocks to Watch in 2017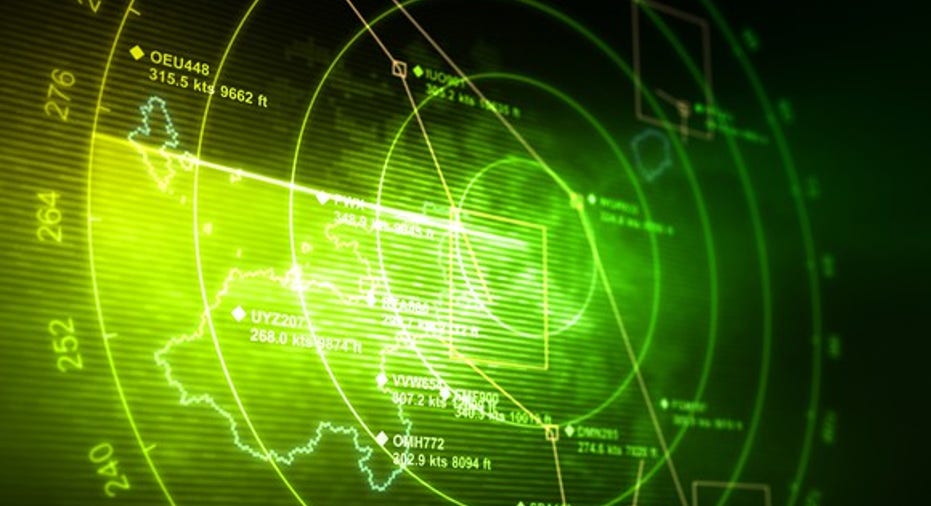 You read plenty about the biggest biotechs on the market. But what about smaller biotechs that have a lot of potential? Akebia Therapeutics (NASDAQ: AKBA), Synergy Pharmaceuticals (NASDAQ: SGYP), and Exact Sciences (NASDAQ: EXAS) might not have huge market caps yet, but they have a lot going for them. Here's why you should watch these three under-the-radar biotech stocks in 2017.
Image source: Getty Images.
Akebia: Promising anemia pipeline candidate
Sure, Akebia Therapeutics ended 2016 with its shares down by a double-digit percentage. However, the biotech's stock gained nearly 40% in the last half of the year. And Akebia had several positive developments in the recent months that could bode well for the future.
Akebia's lead product candidate,vadadustat, is currently in two late-stage clinical studies for treatinganemia related to chronic kidney disease. The independent data-monitoring committee for one of these studies recently reviewed progress to date and recommended moving forward with no changes.
In December, Akebia announced a partnership with large Japanese drugmaker Otsuka Pharmaceutical to commercializevadadustat in the U.S. The small biotech received $125 million up front and will get another $35 million in the first quarter of 2017. Otsuka will also pay potential milestone payments of up to $765 million. The two companies will split any U.S. revenue for vadadustat if the drug is approved.
The reason I like Akebia is the tremendous potential for vadadustat. Erythropoiesis-stimulating agents (ESAs) such as Aranesp and Epogen are currently the standard of care in treating anemia related to chronic kidney disease. The problem with ESAs, though, is that they can increase hemoglobin levels too much. Vadadustat showed promise in a mid-stage clinical trial for raising hemoglobin levels in anemic patients and maintaining those levels within targeted ranges.
Synergy: Ending 2016 with a bang
As with Akebia, the 2016 stock performance for Synergy Pharmaceuticals might be deceiving at first glance. While Synergy's share price increased only by a small percentage for the full year, the biotech's stock soared 60% in the second half of 2016.
Synergy ended the year with positive results from two different late-stage clinical trials of its lead candidate,plecanatide. Both trials evaluated plecanatide in treating irritable bowel syndrome with constipation, a chronic gastrointestinal disorder that affects up to 5% of U.S. adults.
The company hopes that more good news is just around the corner. A decision by the U.S. Food and Drug Administration (FDA) for potential approval of plecanatide in treating chronic idiopathic constipation (CIC) is expected by Jan. 29, 2017.
My hunch is that Synergy will get a thumbs up from the FDA. Two late-stage clinical studies of plecanatide in treating CIC showed positive results. Another long-term open-label safety study also foundlow adverse events and low discontinuation rates for patients taking the experimental drug.I think that, if approved, plecanatide should be a big winner for Synergy.
Exact Sciences: Perseverance should pay off
Unlike Akebia and Synergy, Exact Sciences' stock isn't carrying a lot of momentum into the new year. The molecular diagnostics company's share price had more than doubled by late summer, but much of those gains have reversed.
Will the stock rebound in 2017? I think so. There are several currents in Exact Sciences' favor that should pay off over the long run. For one thing, the company's Cologuard DNA screening test for colorectal cancer is winning buy-in from more payers. As of Jan. 1, 2017, the test will be covered by health plans with over 153 million members. That's a huge jump of more than 50 million covered members from just six months ago.
Exact Sciences' efforts to promote Cologuard should be another important factor that helps improve financial results. The company is actively working to engage and educate physicians about its test. As more physicians are informed about Cologuard's accuracy and convenience, sales should pick up. In addition, Exact Sciences haslaunched direct-to-patient marketing campaigns (including national TV advertisements) that should build patient awareness -- another key way to boost sales.
There is a substantial market opportunity for Cologuard. Nearly half of the population who should be screened for colorectal cancer aren't getting screened. A big reason is patients' concerns about having colonoscopies performed. Cologuard provides a good alternative for individuals who aren't at high risk of colorectal cancer.
Most likely to hit the radar
Of these three stocks, I think that Synergy might be in best position to capture investors' attention in 2017. The biotech has a great potential catalyst in late January with the FDA decision forplecanatide in treatingCIC. It wouldn't be a shock to see Synergy gain interest of a larger company looking for an acquisition.
Akebia must wait until 2018 for the first of its late-stage studies of vadadustat to wrap up. While I think 2017 will be a good year for the biotech, the following year is when things could really get interesting for Akebia.
Exact Sciences really should already be on investors' radar screens. In my view, it's just a matter of time before Cologuard becomes a huge financial success.
Wall Street analysts have high expectations for all three of these stocks with price targets reflecting significant premiums over current share prices, especially for Synergy Pharmaceuticals. I suspect those expectations could be met in the new year.
10 stocks we like better than Synergy Pharmaceuticals When investing geniuses David and Tom Gardner have a stock tip, it can pay to listen. After all, the newsletter they have run for over a decade, Motley Fool Stock Advisor, has tripled the market.*
David and Tom just revealed what they believe are the 10 best stocks for investors to buy right now... and Synergy Pharmaceuticals wasn't one of them! That's right -- they think these 10 stocks are even better buys.
Click here to learn about these picks!
*Stock Advisor returns as of Nov. 7, 2016
Keith Speights has no position in any stocks mentioned. The Motley Fool has no position in any of the stocks mentioned. Try any of our Foolish newsletter services free for 30 days. We Fools may not all hold the same opinions, but we all believe that considering a diverse range of insights makes us better investors. The Motley Fool has a disclosure policy.