3 Turnaround Stories to Watch in 2017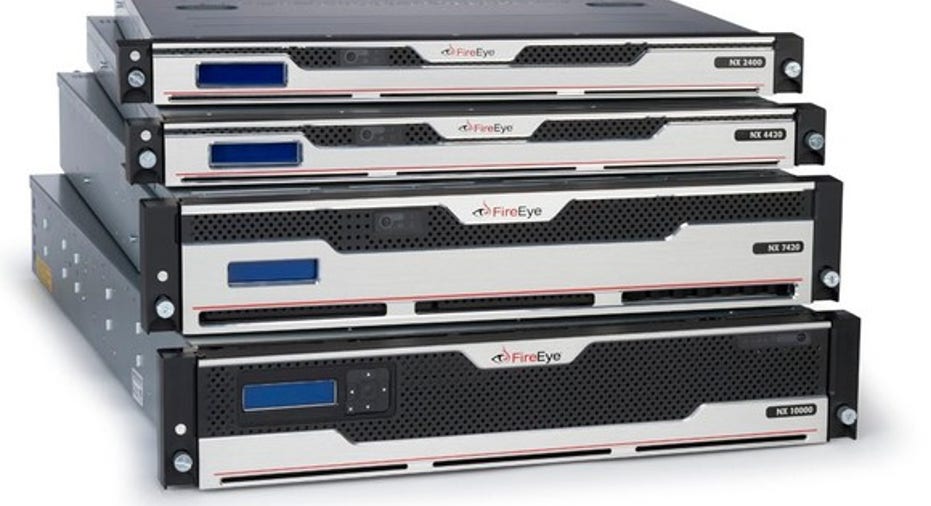 Investing in companies attempting to turn themselves around can result in major gains if things go right. Pessimism can often go too far, beating down the stock price of a company having temporary issues beyond what makes sense. If those temporary issues turn out to be permanent problems, the stock may never recover. But if the situation starts to improve, the stock could soar.
Apparel retailer Gap, Inc. (NYSE: GPS), fitness wearables company Fitbit (NYSE: FIT), and cybersecurity provider FireEye (NASDAQ: FEYE) all had a rough year. Investors should be on the lookout for signs of improvement in 2017.
Falling out of fashion
Image source: Mike Mozart via Flickr.
Shares of Gap are down nearly 40% over the past three years, driven lower by declines in sales and profits. In the trailing-12-month period, Gap produced $15.5 billion in sales and $714 million in net income. That's down from $16.4 billion of revenue in 2014, and $1.26 billion of net income.
Apparel is a tough business, requiring retailers to constantly adapt to changing trends and tastes. The short explanation of Gap's problems is that it failed to adapt. Gap's namesake stores haven't reported a quarter of positive comparable-sales growth since the fourth quarter of 2013. Banana Republic has suffered from double-digit declines in recent quarters, and Old Navy, while the strongest of Gap's brands, has been inconsistent.
"Fast fashion" retailers like H&M, Zara, and Uniqlo are putting pressure on Gap's business model, and there's no easy solution. The company is working to reduce the amount of time it takes to deliver a product to its stores, hoping to keep up with its nimbler competitors. Comparable-sales trends are improving, but they remain negative.
Analysts are expecting Gap to produce $1.94 in adjusted EPS this year, down considerably compared to 2015. That puts the beaten-down stock price at less than 13 times earnings. If Gap can get back to historic levels of profitability in 2017 and beyond, something that's easier said than done, the stock could be in for quite a rebound.
The end of a growth story
Image source: Fitbit.
Fitbit's strategy over the past year or so has been to dramatically boost spending in an effort to bring new products to market and drive growth. Step one was a success; Fitbit's total operating expenses through the first nine months of this year have more than doubled. Step two, not so much; the company expects sales to grow by just 2% to 5% during the holiday quarter.
Shares of Fitbit are now down nearly 85% since peaking soon after the company's IPO last year. Profits have tumbled due to higher costs, and the market is pessimistic on the company's ability to compete withfeature-packed smartwatches.
Fitbit is still profitable, producing just under $100 million of net income on $1.6 billion of sales during the first nine months of this year. But if the smartphone market is any indication, profitably selling gadgets is hard. Fitbit has a well-known brand, but it's just not producing the kind of growth that the company needs to justify its heavy spending.
2017 will be an important year for Fitbit. Another batch of new products will likely be released, and investors will get a better sense of how sustainable Fitbit's business really is. If the company can come up with a hit, driving growth beyond the sluggish rate it expects this holiday season, the stock could reward patient investors handsomely. But that's a big if.
A cybersecurity disaster
Image source: FireEye.
FireEye, a company seemingly well-positioned in the fast-growing cybersecurity market, has been an awful investment. The stock has lost 86% of its value since peaking in early 2014, proving that buying a stock in a hot sector doesn't guarantee great returns.
FireEye's revenue growth has slowed dramatically in recent quarters. The company managed just 12.5% revenue growth during the latest quarter, down from 45% growth during the same quarter last year. Investors were willing to put up with massive losses as long as FireEye was growing at a breakneck pace. But those days are now over.
FireEye announced a significant headcount reduction earlier this year, and it plans to reach non-GAAP profitability by the fourth quarter of 2017 by cutting costs. These aren't the actions investors expect from a growth company. If FireEye can find a way to reinvigorate growth while showing improvements in profitability in 2017, investors may return to the former Wall Street darling and drive up the stock price once again. If it can't, the stock may never fully recover.
10 stocks we like better than FireEye When investing geniuses David and Tom Gardner have a stock tip, it can pay to listen. After all, the newsletter they have run for over a decade, Motley Fool Stock Advisor, has tripled the market.*
David and Tom just revealed what they believe are the 10 best stocks for investors to buy right now... and FireEye wasn't one of them! That's right -- they think these 10 stocks are even better buys.
Click here to learn about these picks!
*Stock Advisor returns as of Nov. 7, 2016
Timothy Green has no position in any stocks mentioned. The Motley Fool owns shares of and recommends FireEye and Fitbit. Try any of our Foolish newsletter services free for 30 days. We Fools may not all hold the same opinions, but we all believe that considering a diverse range of insights makes us better investors. The Motley Fool has a disclosure policy.