3 Top Stocks for Your IRA in May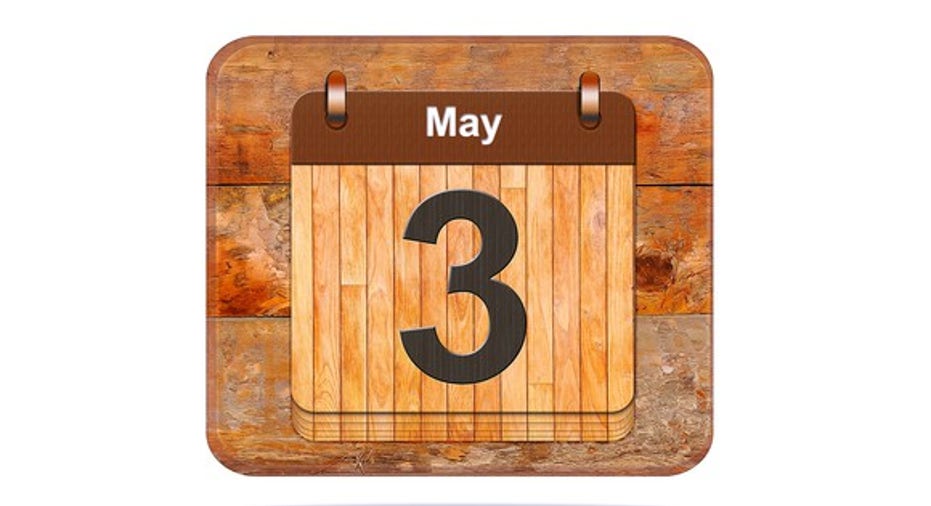 As tax day has already passed for 2017, we all too often forget to make regular contributions to our IRAs. But that'd be a mistake: There are great stocks out there that you can add to your portfolio right now.
The three that I'm offering up today have a few key traits in common: small companies that are founder-led and have growing moats around their businesses. When those three traits combine, the long-term results have the potential to build dynastic wealth. By placing them in your IRA right now, and letting them sit for decades, you expose yourself to that possibility.
Image source: Getty Images
People will always be buying homes -- here's how to benefit
There's little doubt interest rates will go up in the medium term. A few years of historic lows led to bare bones interest rates on mortgages, which -- in turn -- led many people to refinance their homes.
For a long time, low rates were a huge boon to Ellie Mae (NYSE: ELLI), which offers subscribers access to the Encompass platform. Encompass helps streamline the mortgage origination process.
Once a loan professional is accustomed to Encompass, the switching costs become very high. Additionally, because Encompass helps connect loan originators with agents, title companies, appraisers, and others, a network effect has taken hold. Banks know that there are lots of professionals they can find on Encompass, which motivates appraisers, title companies, and others to sign on with Ellie Mae. That, in turn, draws more originators in -- it's a virtuous cycle.
Subscribers have been booming, and helped widen the moat surrounding the company.
Growth at Ellie MaeCreate column charts
But recently, investors have been spooked by a slowdown in refinancing. Indeed, that's probably going to happen. And since Ellie's revenue comes from volume-based pricing, it will hurt the company... in the medium term. But long-term investors are less affected by such cycles, as they can hold through them and benefit when the tide turns.
China's online travel is becoming a winner-take-all game
A few years back, the online travel business in China was brutal. Rival websites would all have the same inventory (hotel rooms, plane tickets, etc.) and, in an attempt to grab market share, would offer the lowest possible prices. While that was great for customers, it was terrible for the companies.
That's begun to change. Starting with the effective merger of Qunar with Ctrip (NASDAQ: CTRP) in 2015, the latter has become the de-facto travel site in the country. Check out the increase in revenue across the company's business lines.
Growth at CtripCreate column charts
Over the most recent quarter, the company showed remarkable improvement in profit margins. That's because it now has the leverage over hotels, airlines, and bus and train companies. While it obviously doesn't want to squeeze out its partners, the partners know that if they want to fill their seats -- or hotel rooms -- then they'd better list on Ctrip.
In a winner-take-all environment like this, the long-term trends are decidedly in Ctrip's favor.
A name-change, a marketing ploy, and a huge opportunity
As summer approaches, many around the country are hoping that the ubiquity of officer-related shootings disappears. One company that can help in that regard is Axon Enterprises (NASDAQ: AAXN), former known as TASER.
While the eponymous stun guns are what the company is best known for, it's a new business line that should have investors interested. The company offers body cameras to police officers nationwide for absolutely no cost. The flip side of that deal is -- after a free one-year trial -- their departments will have to pay a regular subscription to store their data on Axon's Evidence.com cloud system.
The system not only stores all of the data and videos that departments upload, but it is developing artificial intelligence to help cut down on the amount of paperwork needed to document them. The possibilities are impressive, from searchable videos to predictive suggestions.
Without question, once a department is locked into this system, the switching costs are sky-high. Not only would migrating all of that data be expensive, but the possibility of losing all of it could be disastrous. That adds a huge level of safety for investors as body-cameras likely become ubiquitous around the nation.
Rest assured these aren't empty suggestions for your IRA either. I own all three companies, and combined they constitute over 5% of my real-life holdings. All three are worthy of your consideration this May.
10 stocks we like better than Axon EnterpriseWhen investing geniuses David and Tom Gardner have a stock tip, it can pay to listen. After all, the newsletter they have run for over a decade, Motley Fool Stock Advisor, has tripled the market.*
David and Tom just revealed what they believe are the 10 best stocks for investors to buy right now... and Axon Enterprise wasn't one of them! That's right -- they think these 10 stocks are even better buys.
Click here to learn about these picks!
*Stock Advisor returns as of May 1, 2017
Brian Stoffel owns shares of Axon Enterprise, Ctrip.com International, and Ellie Mae. The Motley Fool owns shares of and recommends Axon Enterprise and Ellie Mae. The Motley Fool recommends Ctrip.com International. The Motley Fool has a disclosure policy.