3 Top Stocks Billionaires Love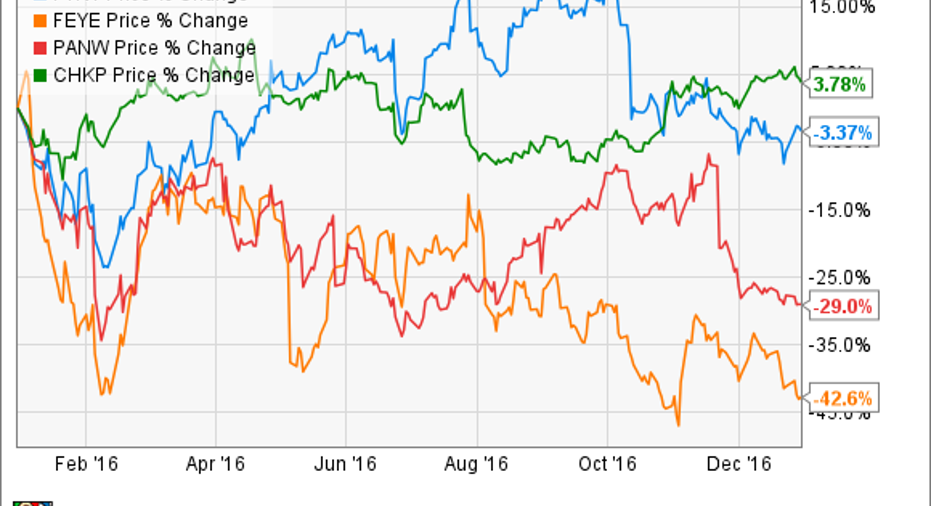 While it's never a good idea to slavishly follow billionaire investors into stocks, monitoring their portfolio positions usually uncovers some interesting ideas. In this vein, let's look at three stocks that the investment vehicles of Ray Dalio, Warren Buffett, and George Soros have recently bought -- namely, IT titanInternational Business Machines Corporation (NYSE: IBM), commercial-vehicle technology company WABCO Holdings Inc. (NYSE: WBC) and cybersecurity software company Fortinet, Inc. (NASDAQ: FTNT).
BMW IS COLLABORATING WITH IBM TO EXPLORE HOW COGNITIVE COMPUTING CAN IMPROVE THE DRIVER EXPERIENCE. IMAGE SOURCE: INTERNATIONAL BUSINESS MACHINES.
Ray Dalio's Bridgewater Associates
Bridgewater's new position in IBM isn't a huge one, at around $17 million at the time it was picked up in the third quarter of 2016, but it's meaningful because it marks a vote of confidence in management's ongoing transformation of Big Blue. Presumably, it's a viewpoint Warren Buffett shares, because Berkshire Hathaway has around 10% of its holdings in the stock.
IBM famously spent much of the last decade transforming itself into a services company from being primarily a hardware manufacturer. However, now it's becoming a software and services-focused company. The key to the transformation is the development of sales in its key growth initiatives.Together, IBM calls theseareas-- big data, analytics, cloud services, and mobile and IT security -- its strategic imperatives.
Progress appears excellent. For example, in its most recent third quarter, IBM's strategic-imperative revenue grew 15% on a constant-currency basis and now represents 40% of total IBM revenue. That's up from 22% at the end of 2013 and 35% from the fiscal year-end of 2015. Analysts see IBM's revenue declining slightly in fiscal 2018, but EPS is forecast to grow again.
Meanwhile, free cash flow generation -- $13 billion in the past 12 months, representing 6.8% of enterprise value -- continues to excel. On a forward P/E of less than 12 times earnings and a nearly 3.4% dividend yield, the stock is attractive enough, but add in Dalio's and Buffett's backing, and it's definitely worth taking a close look at.
IMAGE SOURCE: GETTY IMAGES.
Berkshire Hathaway and WABCO
When Buffett's investment company increases its position in a mid-cap stock -- which usually aren't as well researched or well known aslarge-cap stocks --investors usually take notice.WABCO is one of those companies, priding itself as being "the No.1 global supplier of technologies and services that improve the safety, efficiency, and connectivity of commercial vehicles."
It's an unusual U.S. stock because it's headquartered in Belgium and generates 57% of its sales in Europe, with only 16% from North America. Around 57% of total sales go to the truck and bus market, with Daimler accounting for around 11% of 2015 sales. Other key customers include Volvo (around 8% of 2015 sales), Cummins, BMW, PACCAR, and Fiat.
Indeed, the European exposure is likely to hold the company in good stead because another of its customers, Meritor, is forecasting European heavy- and medium-duty truck production to be flat, compared with a decline for North America in its fiscal year to September. Given that WABCO's European sales have outpaced production by some 3% on average in the past five years, it's reasonable to expect solid growth next year.
In the long term, WABCO is hoping that regulatory and environmental issues will spur future sales of its efficiency, safety, and emission-reduction solutions -- management claims "a truck equipped with all of WABCO's green technologies can improve fuel efficiency by more than 15%." On a forward P/E of more than 17 times earnings, it's not an obviously cheap stock, but long-term prospects look positive.
Soros Fund Management invests in cybersecurity
Nothing to do with paranoia about alleged Russian hacking, but Soros' company took new positions in Fortinet, Palo Alto Networks, and Symantec Corp. in the third quarter. On the whole, 2016 wasn't a great year for the leading players in the industry.
Fortinet was the best-performing within its peer group until a disappointing set of third-quarter earnings saw CEO Ken Xie talking about a "moderated spending environment, extended sales cycles, and sales execution challenges."
That said, analysts still expect nearly 25% revenue growth for Fortinet in 2016, with nearly 17% expected for 2017. Moreover, cybersecurity stocks tend to generate a lot of cash, and on a price-to-free cash flow basis, the stock isn't expensive.
FTNT Price to Free Cash Flow (TTM) data by YCharts.
Moreover, companies such as Fortinet, FireEye, and Palo Alto Networks are often seen as ideal takeover candidates for companies such as Cisco Systems or IBM, as they need to use their cash flow to buy future growth via acquisitions.
All told, these three stocks offer different things to investors. IBM looks like a value play, WABCO offers growth at a reasonable price, and Fortinet is a growth investor's candidate.
10 stocks we like better than IBM When investing geniuses David and Tom Gardner have a stock tip, it can pay to listen. After all, the newsletter they have run for over a decade, Motley Fool Stock Advisor, has tripled the market.*
David and Tom just revealed what they believe are the 10 best stocks for investors to buy right now... and IBM wasn't one of them! That's right -- they think these 10 stocks are even better buys.
Click here to learn about these picks!
*Stock Advisor returns as of January 4, 2017
Lee Samaha has no position in any stocks mentioned. The Motley Fool owns shares of and recommends Berkshire Hathaway (B shares), Cummins, FireEye, and Paccar. The Motley Fool recommends BMW, Cisco Systems, and Palo Alto Networks. The Motley Fool has a disclosure policy.