3 Top Biotech Stocks to Buy Now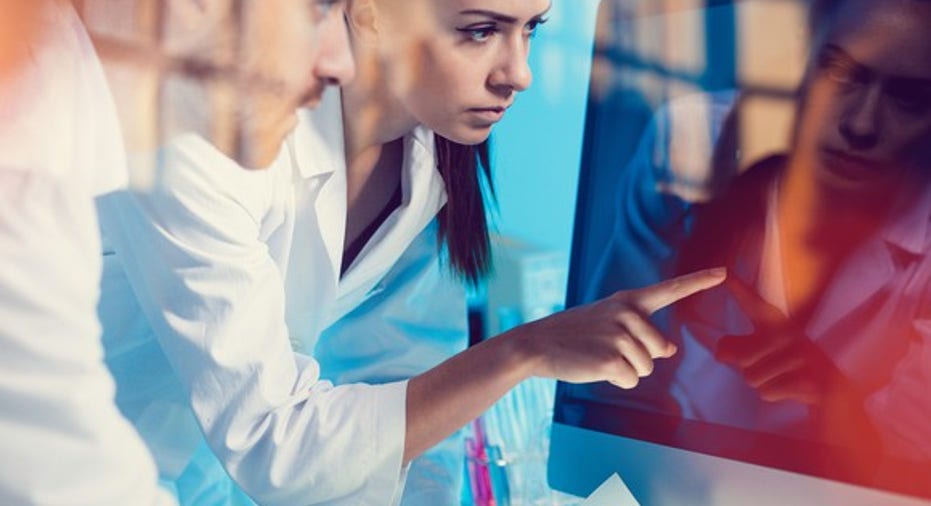 If you had invested $10,000 in three select biotech stocks three years ago, you'd now have nearly $98,000. Which three biotech stocks would have made this accomplishment possible? Celgene (NASDAQ: CELG), Jazz Pharmaceuticals (NASDAQ: JAZZ), and Vertex Pharmaceuticals (NASDAQ: VRTX).
Despite each of these stocks more than tripling in value during the past three years, they're all still great picks for investors. Here's why Celgene, Jazz, and Vertex remain top biotech stocks to buy now.
Image source: Getty Images.
Celgene: Winning on multiple fronts
The hottest thing going for Celgene right now is Otezla. Sales for the psoriasis and psoriatic arthritis drug more than doubled in 2016 to top the $1 billion mark. This success story should continue in 2017 and beyond, especially if Otezla wins approval for additional indicationsankylosing spondylitis,Behcet's disease, and atopic dermatitis.
Celgene's bread and butter, though, is in its blood cancer franchise. Top-selling Revlimid continues to be a strong player in the myelodysplastic syndromes (MDS), multiple myeloma, and mantle cell lymphoma (MCL) markets. Pomalyst is growing sales even faster as a third-line treatment for multiple myeloma.
However, it's Celgene's pipeline that makes this biotech stock one that investors should put high on their lists. Celgene expects to win approval by the end of 2019for three drugs that have the potential to generate annual sales of $2 billion or more -- ozanimod, GED-0301, and luspatercept. The first two could join Otezla in establishing Celgene as a leader in the autoimmune disease market, while luspatercept could expand the company's dominance in MDS and open a new market in treating beta-thalassemia.
Jazz Pharmaceuticals: New products potentially on the way
Although Jazz has several approved products, the company has been highly dependent on just one of them in the past. Narcolepsy drug Xyrem generated nearly three-quarters of Jazz's revenue last year. That could be about to change, though.
Jazz recently completed itsrolling submission of a New Drug Application (NDA) to theU.S. Food and Drug Administration(FDA) for the approval of Vyxeos in treatingacute myeloid leukemia (AML). If the FDA grants Jazz's request for a priority review, a decision could be reached by October. Analysts think that Vyxeos could reach peak annual sales of up to $400 million.
JZP-110 could be Jazz's next sleep-disorder drug on the market if all goes well. The company reported positive results for the experimental drug in two late-stage studies targeting treatment of excessive sleepiness associated with obstructive sleep apnea.The combination of promising candidates like JZP-110 and Vyxeos, along with continued success for Xyrem, has led Wall Street analysts to project that Jazz will grow earnings by an average annual rate of 18% over the next few years.
Vertex Pharmaceuticals: Gaining ground in its primary market
Vertex grew revenue by nearly 65% last year. That impressive growth stemmed mainly from cystic fibrosis (CF) drug Orkambi, which won FDA approval in July 2015. Sales for Vertex's first CF drug, Kalydeco, also increased 11% in 2016.
The company thinks it can grow revenue for Orkambi even more by finalizing reimbursement arrangements with European countries. Vertex also hopes to expand the label for the drug in Europe for treating children ages six to 11. In addition, the company is evaluating Orkambi in a late-stage study for treating CF patients ages two through five.
Perhaps the best opportunity for Vertex, though, is with its combination of tezecaftor (VX-661) and Kalydeco in treating CF. In March, Vertex announced very encouraging results from a couple of phase 3 studies of the combination treatment. The company plans to submit the combo for approval in the U.S. and in Europe in the third quarter of 2017.
Growth at a great price
One thing that investors can like about all three of these biotech stocks is that strong growth can be obtained at a great price.
Celgene stock trades at 14 times expected earnings. With expected annual earnings growth of 22%, that's an even more attractive valuation. Jazz's shares trade at 12 times expected earnings, a nice bargain considering the 18% annual earnings growth projected for the company. Vertex might look expensive with a forward earnings multiple of 38. However, if you factor in the company's expected annual earnings growth of nearly 73%, the price tag for Vertex looks pretty good also.
10 stocks we like better than Vertex PharmaceuticalsWhen investing geniuses David and Tom Gardner have a stock tip, it can pay to listen. After all, the newsletter they have run for over a decade, Motley Fool Stock Advisor, has tripled the market.*
David and Tom just revealed what they believe are the 10 best stocks for investors to buy right now... and Vertex Pharmaceuticals wasn't one of them! That's right -- they think these 10 stocks are even better buys.
Click here to learn about these picks!
*Stock Advisor returns as of April 3, 2017
Keith Speights owns shares of Celgene. The Motley Fool owns shares of and recommends Celgene. The Motley Fool recommends Vertex Pharmaceuticals. The Motley Fool has a disclosure policy.