3 Top Biotech Stocks to Buy in November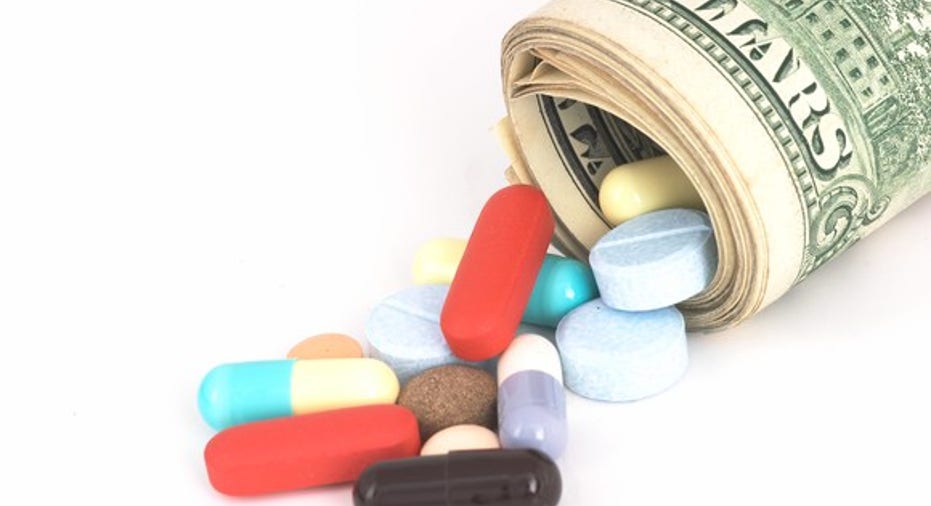 Image source: Getty Images.
Like Rodney Dangerfield, the biotech sector isn't getting a lot of respect these days. The iShares Nasdaq Biotech ETF (NASDAQ: IBB), a popular exchange-traded fund that owns a wide range of biotech stocks, is down 24% year to date, which badly trails the S&P 500's slightly positive return.
This downturn suggests that it is a great time to go bargain-hunting in the sector, so we asked a team of Motley Fool healthcare contributors to each highlight a biotech stock that they believe is a great buyright now.Read on to see why they choose Biogen (NASDAQ: BIIB), Xencor (NASDAQ: XNCR), and bluebird bio (NASDAQ: BLUE).
This large-cap biotech has two speculative catalysts that could drive shares higher soon
George Budwell:Buying biotech stocks with the explicit goal of turning a quick profit on a catalyst-driven event can be a good way to lose a lot of money fast. Biotech catalysts, after all, frequently don't play out in investors' favor.
The large-cap biotech Biogen, though, is somewhat unique in this regard because its two speculative catalysts essentially have little to no downside for the company. Biogen's first possible catalyst is a buyout offer. Although the company has repeatedly been the target of buyout rumors in the past, the forthcoming retirement of long-standing CEO George Scangos -- combined with big pharma's seemingly insatiable appetite for mergers and acquisitions of late -- may finally pave the way for a deal. If so, a buyout could come before year's end, presumably around the time Scangos is expected to formally step down.
The next possible catalyst is the upcoming top-line data readout for Eli Lilly's (NYSE: LLY) Alzheimer's disease drug candidatesolanezumab. According to Lilly's third-quarter results, the data-collection phase of solanezumab's late-stage trial forpatients with mild Alzheimer's disease has officially wrapped up, setting the stage for pivotal data release by December at the latest. Solanezumab works in a similar manner to Biogen's rival drug candidate aducanumab, so a success for Lilly would do wonders to validate this as-yet-unproven drug class.
Why do these catalysts come with little to no risk? The big-picture issue is that Biogen is a solid, revenue-generating biotech with modest near-term growth prospects, a fairly clean balance sheet, and a rather pedestrian valuation within its peer group. In short, the market doesn't appear to be counting on either of these catalysts to maintain the biotech's valuation at current levels. So, in the worst-case scenario -- that is, if neither of these catalysts comes to fruition -- investors would end up owning a piece of a top biotech company that sports a growing footprint in the high-valuemultiple sclerosis drug market, along with some intriguing clinical-stage assets.
Big pharma is betting big on this company's platform
Brian Feroldi:My risk-averse investing style keeps me far away from most clinical-stage biotech stocks, but I must admit that I find Xencor's story to be quite compelling.
What sets Xencor apart from other biotech stocks is its XmAb antibody engineering platform. This technology allows the company to create finely tuned antibody drug candidates that promise better potency and stability than currently available drugs. That's an attractive combination.
While I'm generally wary of clinical-stage biotechs that promise "game-changing" technology, what impresses me about Xencor is that it has already convinced some of the largest healthcare companies in the world to sign on as partners. Novartis recently signed a deal with Xencor that netted it $150 million up front and billions in potential milestone payments. Other collaboration partners includeJohnson & Johnson,Merck,Amgen,Novo Nordisk,Alexion Pharmaceuticals, and more.
Image source: Getty Images.
That's an impressive list of partners, and by 2018 Xencor believes that it will have13 company-owned or partnered antibodies in the clinic. That gives investors multiple shots on goal, so this isn't just a one-drug story.
Before you get too excited, you should know that Xencor's most advanced product candidate is still just in phase 2. That means that the risks are stillsubstantial and that it will be years before any products could hit the market. Still, I think that Xencor's broad pipeline and high-quality list of partners give it a leg up over most other clinical-stage biotechs. If you have a high tolerance for risk and are looking for a company that offers lots of long-term upside, then I think this stock could be worth nibbling on today.
Like a phoenix from the ASHes?
Cory Renauer:Late last year, clinical-stage biotech bluebird bio's stock took a beating after the company presented less-than-perfect results from its lead program, LentiGlobin for treatment of beta thalassemia, which is a form of inherited anemia, presented at the American Society of Hematology (ASH) meeting last December. People with the condition require frequent blood transfusions, and ahead of the meeting it seemed as if a single treatment with LentiGlobin would totally end this necessity.
Unfortunately, it was reported at ASH that a few patients with the most severe form of beta thalassemia still required transfusions. Since then, bluebird bio has tweaked its process in a manner that should increase the amount of functional hemoglobin produced by LentiGlobin treatment. It has also started a late-stage study designed to support an application for treatment of less severe beta thalassemia patients with the new-and-improved version.
This year at ASH it will present more data from patients treated with the old LentiGlobin process. Last year seven of seven patients with less severe beta thalassemia had remained transfusion-free for over seven months.If these same patients remained transfusion-free for another year, it would bolster confidence for the ongoing late-stage trial with the improved version of LentiGlobin in this population.
Beta-thalassemia results aren't the only numbers investors will be looking out for in the weeks ahead. LentiGlobin has also shown potential in sickle-cell anemia, a disease that represents a tremendous burden on healthcare systems around the globe. In the U.S. alone, the genetic disorder shortens the lives ofroughly 100,000 people, and annual spending on transfusions and other treatments can top $200,000 per patient.At ASH last year, bluebird bio shared positive, but limited, results with LentiGlobin in sickle-cell disease.
Positive beta-thalassemia data alone would make bluebird bio's recent market cap of around $1.76 billion seem awfully small. If the company's presentations also lead to further encouragement in sickle-cell disease, it could send the stock soaring.
A secret billion-dollar stock opportunity The world's biggest tech company forgot to show you something, but a few Wall Street analysts and the Fool didn't miss a beat: There's a small company that's powering their brand-new gadgets and the coming revolution in technology. And we think its stock price has nearly unlimited room to run for early in-the-know investors! To be one of them, just click here.
Brian Feroldi owns shares of Alexion Pharmaceuticals. Cory Renauer owns shares of Johnson and Johnson. George Budwell owns shares of iShares NASDAQ Biotechnology Index. The Motley Fool owns shares of and recommends Biogen. The Motley Fool recommends Bluebird Bio, Johnson and Johnson, and Novo Nordisk. Try any of our Foolish newsletter services free for 30 days. We Fools may not all hold the same opinions, but we all believe that considering a diverse range of insights makes us better investors. The Motley Fool has a disclosure policy.