3 Top Big Oil Stocks to Buy Now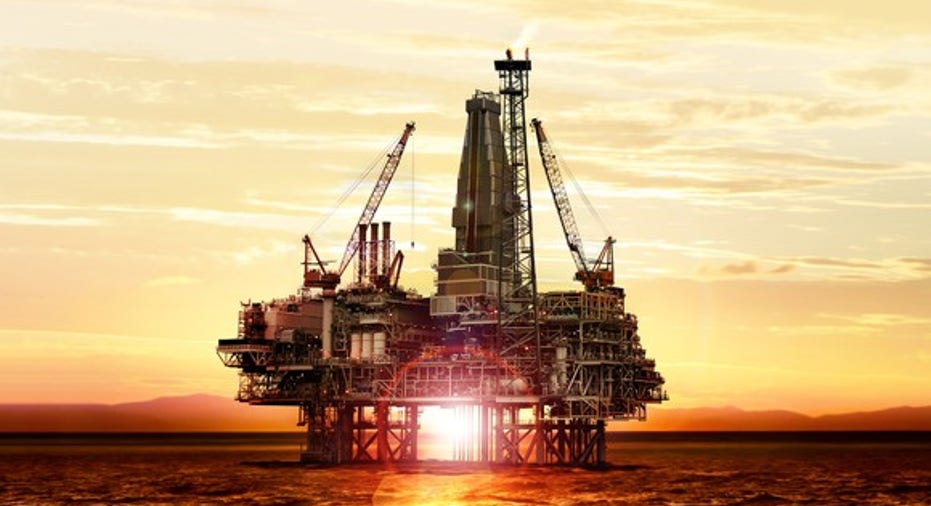 Image source: Getty Images.
While oil prices are low right now, one thing is quite clear: The world still needs a substantial amount of oil. In fact, according to the International Energy Agency, global oil demand is expected to continue growing until 2040. That means prices will need to rise to incentivize producers to meet future demand. Because of that, oil stocks with the highest growth potential are in the best position to capture this upside.
However, for most of the biggest oil stocks, growth will be hard to come by in the coming years because of their sheer size. That is why investors might be better off overlooking traditional big oil stocks like ExxonMobil (NYSE: XOM) and Chevron (NYSE: CVX). Instead, they should focus their attention on nimbler large oil companies Occidental Petroleum (NYSE: OXY), Suncor Energy (NYSE: SU), and ConocoPhillips (NYSE: COP), which offer similar risk profiles as their big oil brethren but with much more upside.
Built like big oil but with more growth
Two things set big oil companies apart from the rest of the industry. Their portfolio is a globally diversified mix of stable oil and gas assets that get integrated with refining and marketing assets to provide some counter-cyclical benefits. While Occidental Petroleum does not own any refining assets, it does own a counter-cyclical chemicals business, as well as midstream assets. Furthermore, it controls a diverse portfolio of assets, including shale, enhanced oil recovery, and conventional oil and gas assets in the Middle East. It clearly has the size, scale, and diversification to be considered big oil.
That said, what makes Occidental Petroleum a more compelling buy is that it combines the safety and security of big oil with outsized growth potential. Thanks in part to its prime position in the oil-rich Permian Basin, Occidental Petroleum believes that it can grow its production by 5% to 8% per year over the long term. To put that into perspective, ExxonMobil and Chevron are forecasting low-single-digit production growth through 2020. Furthermore, Occidental's production growth will come mostly from high-margin shale, which should provide it with ample cash flow to continue boosting shareholder distributions, especially if oil prices rebound.
Canada's big oil stock
Suncor Energy is another company that fits the big oil risk profile but with more growth potential. That is because like ExxonMobil and Chevron, it operates several refineries, which it has integrated into its asset base. Furthermore, it controls diverse oil assets, including being the largest producer in the Canadian oil sands, as well as operating offshore platforms in the Canadian Atlantic and the North Sea.
However, where Suncor stands apart from other large oil companies is in its growth potential. In 2017 it expects to grow production by 13%, thanks to recently increasing its stake in the Syncrude oil sands facility, as well as the expectation that it will complete two major projects by the end of next year. In fact, those two projects put the company in the position to deliver 6% compound annual production growth on a per-share basis through 2019 as they ramp up output. That is a pretty healthy growth rate for a company of its size.
Image source: Suncor Energy Inc.
Flexibility to expand if needed
Once upon a time, ConocoPhillips was considered part of the big oil elite. However, after spinning off its refining, chemicals, and midstream assets into Phillips 66 (NYSE: PSX) a few years back, it no longer qualifies as an integrated oil company. That said, ConocoPhillips still produces a prodigious amount of oil and gas every day through a diverse set of assets around the world, so it is a massive oil company.
Most oil companies of its size lack the flexibility to respond to market conditions because they typically invest in expensive, long-term mega projects. ConocoPhillips, on the other hand, is putting the finishing touches on the bulk of its major projects and is instead turning its attention to short-cycle shale plays going forward. This shift gives the company the ability to ramp its production up in response to rising oil prices. For example, at $50 oil the company can grow output by up to 2% per year. However, it can ramp that rate up to 4% at $60 oil and up to 8% at $70 oil if needed. That is flexibility and growth potential that few companies of its size can match.
Investor takeaway
Most big oil companies are so large that they are unable to grow their production by more than a low-single-digit rate, and they cannot quickly respond to higher oil prices. That limits their upside potential in a rising oil price environment. On the other hand, large oil companies Occidental Petroleum, Suncor Energy, and ConocoPhillips check most of the big oil boxes while offering much more upside because of their robust growth potential. That is why these three are the best big oil stocks to buy, given the outlook that oil prices should head higher in future years.
10 stocks we like better than ConocoPhillips When investing geniuses David and Tom Gardner have a stock tip, it can pay to listen. After all, the newsletter they have run for over a decade, Motley Fool Stock Advisor, has tripled the market.*
David and Tom just revealed what they believe are the 10 best stocks for investors to buy right now... and ConocoPhillips wasn't one of them! That's right -- they think these 10 stocks are even better buys.
Click here to learn about these picks!
*Stock Advisor returns as of November 7, 2016
Matt DiLallo owns shares of ConocoPhillips and Phillips 66. The Motley Fool owns shares of ExxonMobil. The Motley Fool recommends Chevron. Try any of our Foolish newsletter services free for 30 days. We Fools may not all hold the same opinions, but we all believe that considering a diverse range of insights makes us better investors. The Motley Fool has a disclosure policy.