3 Things You'll Like in Sirius XM Radio's Latest Report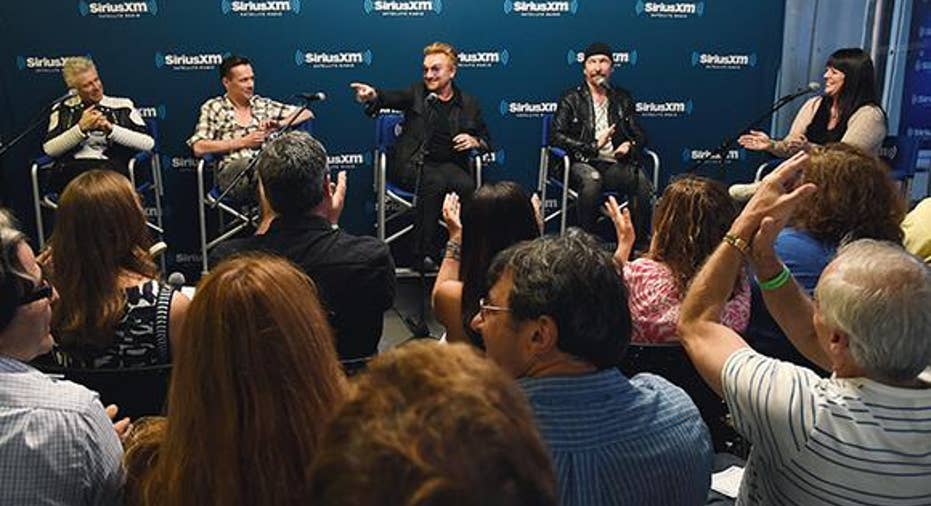 Image source: Sirius XM.
Sirius XM Radio cranked out quarterly results on Thursday morning. Wall Street wasn't impressed, sending the shares down 1.5% on the day. However, if you take a closer look at the report, you may find some pretty encouraging signs.
Let's take a look at some of the things that Mr. Market may have missed in marking down Sirius XM stock following a seemingly blowout report.
1. Revenue growth is acceleratingSirius XM clocked in with revenue of $1.2 billion in revenue. Sirius XM played this up as a record showing, but that's not really a surprise. Sirius XM has posted record revenue in 18 of the past 20 quarters, according toS&P Global Market Intelligencedata.
However, what's worth noting is that the only two times that Sirius XM posted sequential dips were during the first quarter of 2014 and 2015. This isn't a very seasonal business, but there has been a tendency to take a breather during the first quarter. It didn't happen this time, making this the first time in three years that revenue moved higher following the holiday quarter.
Another impressive nugget is that revenue climbed 11.1% since the prior year. That was just ahead of Wall Street forecasts, but it's also Sirius XM's biggest year-over-year top-line gain in eight quarters.
2. Sirius XM is milking more money out of its subscribersIt should be fairly obvious that average revenue per user -- or ARPU -- is moving higher. When Sirius XM's subscriber and self-pay subscriber count grow by 8%, but revenue climbs at an 11% clip, it's proof that the trend is moving in Sirius XM's direction. However, Sirius itself publishes its ARPU metric, and it has gone from $12.26 a month to $12.66 a month during the past year.
Like most media distributors, Sirius XM is inching subscription rates higher. It's also getting better at selling accounts on its other offerings. With subscriber acquisition costs holding steady -- it's gone from $33 per installation to $34 per installation during the past year -- the increase in ARPU is huge given Sirius XM's scalable model.
3. Sirius XM keeps moving the goalpostsSirius XM was targeting just 1.4 million net additions for all of 2016. It stuck to that guidance earlier this month -- when it pre-announced that it had closed out the quarter with a net gain of 465,000 accounts.
On Thursday, it pushed that figure up to 1.6 million. Sirius XM has a funny way of doing this with every passing quarter. It started out last year with guidance calling for 1.4 million net additions, too. It closed out 2015 with 23 million more accounts than it had when the year started. Sirius XM is still doing things the right way, even if the stock reacts by moving the wrong way.
The article 3 Things You'll Like in Sirius XM Radio's Latest Report originally appeared on Fool.com.
Rick Munarriz has no position in any stocks mentioned. The Motley Fool has no position in any of the stocks mentioned. Try any of our Foolish newsletter services free for 30 days. We Fools may not all hold the same opinions, but we all believe that considering a diverse range of insights makes us better investors. The Motley Fool has a disclosure policy.
Copyright 1995 - 2016 The Motley Fool, LLC. All rights reserved. The Motley Fool has a disclosure policy.