3 Things You May Have Missed From InvenSense Inc's Q4 Earnings Call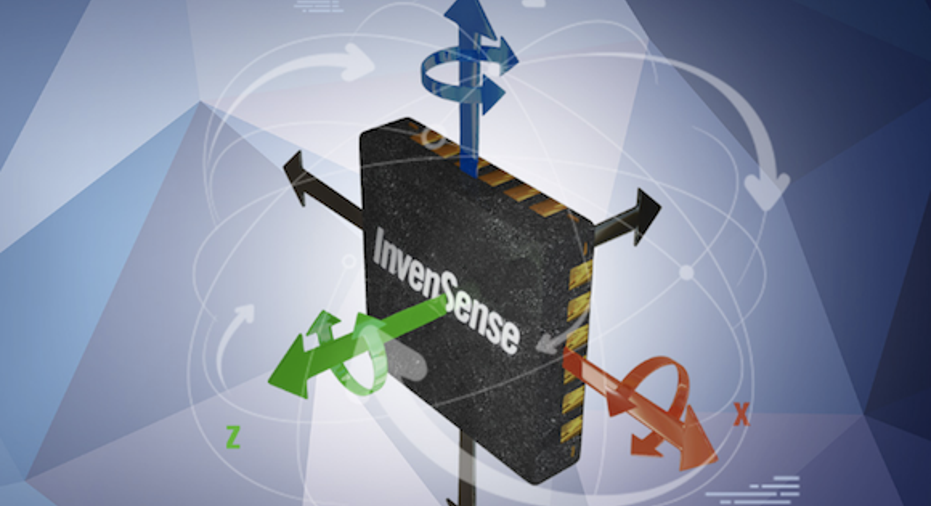 Image source: InvenSense
InvenSense reported its fourth quarter earnings recently, and while the numbers were in line with the company's expectations, there were a few details management dove into during the conference call that investors should know. Specifically, InvenSense said revenue from mobile was falling and that the company is hoping to offset the drop with more Internet of Things (IoT) solutions. It also noted that things could get worse before they get better.
Here are three takeaways from the earnings call.
Mobile is still a problem
InvenSense still gets a lot of its revenue (54%) from smartphones and tablets, though that's down from 65% in the third quarter.
It's not all bad that the percentage dropped, because InvenSense has been too dependent on mobile revenue for quite a while, but the problem is that mobile sales are actually slowing and hurting the average selling price (ASP) of the company's hardware.
As InvenSense President and CEO Behrooz Abdi said on the call, "Competitive dynamics in the mobile industry continue to put pressure on ASPs, particularly in the Android-based market, throughout fiscal 2016. As a result, we made difficult but strategic decisions to focus those opportunities that best matched our business value. We expect to see this dynamic persist in fiscal 2017."
InvenSense makes sensors for Samsung and Apple devices, which account for about 14% and 39% of the company's revenue, respectively. It too has felt the pinch as both of the smartphone makers have experienced their own mobile downturns recently. What's disconcerting for investors is that InvenSense doesn't see any relief to these pricing pressures as the company moves into fiscal 2017.
IoT prospects are growing
InvenSense's management talked up its IoT prospects as a way to offset the declines in mobile, but it appears that will be a slow transition.
Abdi said the company has a number of IoT applications that are "growing rapidly" and that the company is "excited to see this category become a more significant part of our revenue mix." The company is focusing on wearable applications, high-end audio headsets, enterprise audio conferencing, police body cameras, security cameras, smart TV, telematics, and robotics for its IoT pursuits. According to Abdi, "At a fundamental level, we have taken significant steps in our transformation from a mobile concentrated single-product company toward a broad-based multi-sensor solution company."
The IoT and "other buckets" segment accounted for 32% of fourth quarter revenue, up from 21% sequentially. That's solid progress, but this segment will need to expand further even faster to make up for its mobile problems.
There may be rough quarters ahead
On the call,Abdi said, "In conclusion, based on the mobile market trends and recent reports from our peers and customers, we are planning conservatively for FY 2017."
InvenSense is forecasting fiscal first quarter 2017 revenue between $58 million and $62 million -- down from $106.3 million in the year-ago period -- and a loss per share between $0.13 to $0.15, on a GAAP basis.
Thus, a significant turnaround at InvenSense probably won't happen anytime soon. While management sounds optimistic about its IoT prospects, it appears revenue won't be bouncing back in the near future. Investors should therefore be concerned about the company's mobile problems and its slow (although growing) progress with IoT.
The article 3 Things You May Have Missed From InvenSense Inc's Q4 Earnings Call originally appeared on Fool.com.
Chris Neiger has no position in any stocks mentioned. The Motley Fool owns shares of and recommends Apple and InvenSense. The Motley Fool has the following options: long January 2018 $90 calls on Apple and short January 2018 $95 calls on Apple. Try any of our Foolish newsletter services free for 30 days. We Fools may not all hold the same opinions, but we all believe that considering a diverse range of insights makes us better investors. The Motley Fool has a disclosure policy.
Copyright 1995 - 2016 The Motley Fool, LLC. All rights reserved. The Motley Fool has a disclosure policy.