3 Things to Watch in Gilead Sciences, Inc.'s First-Quarter Results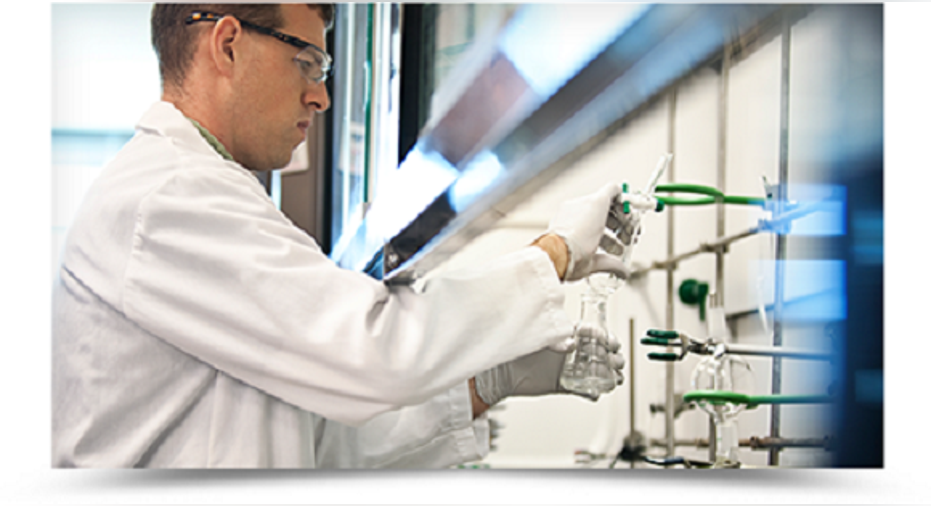 Image source: Gilead Sciences.
After dropping more than 17% at one point, shares of Gilead Sciences are now back to roughly breakeven year to date. Whether the regained momentum will continue or come to a screeching halt depends heavily on what the biotech has to say on April 28. That's when Gilead announces its 2016 first-quarter earnings results. Here are three key things for investors to watch in that announcement.
1.Any hepatitis C franchise hiccupsConcerns about potential problems for Gilead's juggernaut hepatitis C franchise have been overblown so far. Harvoni took the torch from Sovaldi and has carried it well. Combined sales for the two hep C drugs totaled a whopping $19.1 billion last year. However, there are some potential issues that just might have shown up in the first quarter.
Competition from Merck's Zepatier stands out as the most visible challenge that Gilead faces. Don't expect a very big impact for Gilead in the first quarter, though.Merck won FDA approval for its hepatitis C treatment in January.
This isn't Gilead's first competitive threat. AbbVie launched Viekira Pak in early 2015. Even though the rival scored some early points by landing an agreement with a major pharmacy benefits manager, Gilead roared back with its own deals. Harvoni and Sovaldi have easily outpaced Viekira Pak in sales.
However, the threat from Merck could be more serious. Merck priced Zepatier well below Harvoni, Sovaldi, and Viekira Pak.Gilead will definitely try to sway payers based on Harvoni's solid real-world safety and efficacy profile. While both Gilead and AbbVie already discount their drugs significantly from the list prices, the companies could be pushed to lower prices even more to prevent Zepatier from winning market share.
International sales for Harvoni will likely make the difference between a good or bad quarter for Gilead. The biotech should post solid growth in Europe. Pay special attention to sales in other international markets where Harvoni is just getting started.
2.Genvoya vs. StribildI wouldn't expect any big surprises from Gilead's HIV/AIDS mainstays Truvada and Atripla. Odefsey and Descovy gained regulatory approval too late to impact first quarter. There is an HIV battle to keep your eye on, though: Genvoya vs. Stribild.
Gilead won FDA approval for Genvoya on Nov. 5, 2015.Within two weeks after approval, Genvoy gainedpreferred status in the U.S. Department of Health and Human Services treatment guidelines.In less than two months on the market, the drug generated sales of $44 million.
That sounds great, but there's one problem. Most of Genvoya's sales are stemming from switches to the new drug from patients who used Stribild in the past. Gilead estimates that 80% of the Genvoya business in the fourth quarter came from switches. And the company thinks that around 90% of those switches were from Stribild.
If Genvoya grows mainly at Stribild's expense, Gilead doesn't benefit much overall. On the other hand, if the first-quarter results show that Genvoya's sales growth significantly outpaces any negative impact on Stribild, that's potentially good news for the rest of 2016.
3.Cash plansLast year, Gilead added a whopping $14.5 billion to its cash reserves, including cash equivalents and marketable securities. The biotech ended 2015 with a cash stockpile topping $26 billion.
Gilead used some of that cash in the first quarter to buy back more shares. Its board of directors approved an accelerated share repurchase program in February to spend $5 billion on buybacks by the end of April. That amount would come from a previous authorization. The board also approved another share repurchase program of $12 billion.The biotech is also using some of the cash to pay higher dividends. The board approved a 10% dividend increase effective in the second quarter of 2016.
The big question is: What does Gilead plan to do with its cash outside of share buybacks and dividend increases? The big biotech did shell out some money in early April toacquire Nimbus Apollo, a subsidiary ofNimbus Therapeutics. However, that cost Gilead $400 million up front -- practically pocket change for the company.
In his fourth-quarter earnings call comments, Gilead's John Milligan noted that its financial strength enabled it to be "thoughtful and opportunistic in pursuing partnerships or acquisitions." Look for hints of any thoughts and opportunities along those lines in Gilead's first-quarter discussion.
The article 3 Things to Watch in Gilead Sciences, Inc.'s First-Quarter Results originally appeared on Fool.com.
Keith Speights owns shares of Gilead Sciences. The Motley Fool owns shares of and recommends Gilead Sciences. Try any of our Foolish newsletter services free for 30 days. We Fools may not all hold the same opinions, but we all believe that considering a diverse range of insights makes us better investors. The Motley Fool has a disclosure policy.
Copyright 1995 - 2016 The Motley Fool, LLC. All rights reserved. The Motley Fool has a disclosure policy.