3 Things to Look Out for When Cognex Corporation Reports Earnings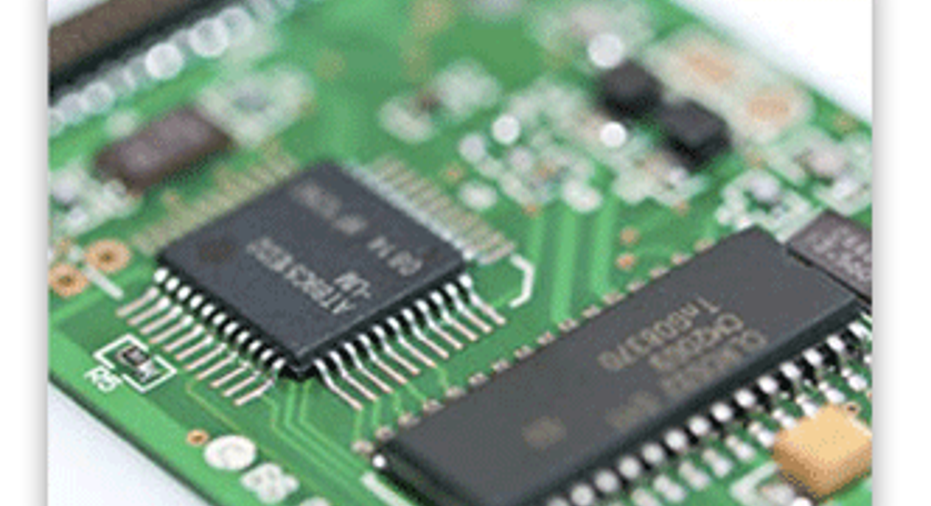 What to expect from 's upcoming first-quarter results on May 2? In a simple world, we would be able to pencil in a series of assumptions based on global manufacturing trends and quickly conclude that Cognex is heading for the kind of OK-ish quarter reported by others inthe industrial sector so far.
But we don't live in a simple investing world. In reality, Cognex has a number of positive and negative stock-specific factors governing its earnings in 2016. Let's take a look at three ofthem.
COGNEX'S AUTOMOTIVE APPLICATIONS LOOK SET FOR A DECENT QUARTER. IMAGE SOURCE: COGNEX CORPORATION.
Cognex's consumer-facing businesses could outperform A number of industrial companies have reported a recurring theme in the past few quarters whereby consumer-facing businesses have outperformed industrial-facing ones. It's a factor with a particular relevance to Cognex.
The automotive sector (largely consumer-facing)traditionally contributes around a quarter of Cognex's revenue, and a key part of its growth prospects come from two other sectors: consumer electronics -- was responsible for 18% of Cognex's revenue in 2015 -- and logistics, as consumer e-commerce deliveries are growing strongly.
The question is whether that will be enough to counter weakness from industrial-facing businesses. The early indications from earnings season are positive. For example, reported 3% growth in the first quarter from its consumer-facing business (including automotive and food equipment), while its industrial-facing businesses went in the other direction, reporting a 3% revenue decline. In fact, the main areas of further weakening in the industrial sector in the quarter are in sectors such as energy, trucking, and mining -- not areas Cognex has significant exposure to.
Positive secular trends could trump cyclical weakness While consumer-facing businesses have done relatively better than industrial-facing ones in the past six months, it would be wrong to conclude that the former are exempt from any cyclical weakness. In fact, the big story with Cognex in 2015 was how anticipated growth in large orders -- particularly from consumer electronics and logistics -- didn't transpire in the second half. Moreover, Cognex saw weak demand from the U.S. industrial sector throughout 2015.
That said, Cognex's machine vision solutions, and particularly product ID, are clearly part of an exciting trend toward the increasing usage of robotics in industrially automated processing.All it will take is the announcement of one or two large orders, and the stock will soar in anticipation of future earnings. Moreover, now that management has reduced expectations for future large orders, any surprise orders could lead to significant upside for the stock.
CONSUMER ELECTRONIC REMAINS A GROWTH AREA FOR COGNEX. IMAGE SOURCE: COGNEX CORPORATION.
What about Apple?Apple is always a tricky subject. The company requires its suppliers to be extremely tight-lipped, and Cognex's management is restricted in what it can and can't tell investors. That's unfortunate, because Apple is Cognex's single biggest customer.
That said, it's no secret that Apple is planning to ramp up capital expenditures from $11.2 billion in 2015 to $15 billion in 2016. The subject came up on Cognex's last earnings call, and although not specifically referencing Apple, Cognex CEO Robert Willett's commentary gave cause for optimism. When discussing why the company has been investing in engineering resources to support large customers in consumer electronics and logistics, he said, "[W]e've gone on investing in those areas and that's driving up some of our engineering expense in the near term, because we do expect to see substantial revenue from those types of opportunities here in the coming quarters."
Looking ahead Following a difficult 2015, where expectations of strong growth dissipated on the back of a weaker economy and timing issues with customers' product development, the market may well be expecting less from Cognex in 2016. If this is true, it means that any upside surprise -- perhaps from future orders from Apple, other consumer electronics customers, or logistics -- could lead to significant upside for the stock.
Outside of any speculation on future orders,Cognex's core automotive sector is doing OK, and the company's secular growth trends remain in place. Will it all be enough to counter ongoing weakness in the general industrial sector? We're about to find out on in early May.
The article 3 Things to Look Out for When Cognex Corporation Reports Earnings originally appeared on Fool.com.
Lee Samaha has no position in any stocks mentioned. The Motley Fool owns shares of and recommends Apple and Cognex. Try any of our Foolish newsletter services free for 30 days. We Fools may not all hold the same opinions, but we all believe that considering a diverse range of insights makes us better investors. The Motley Fool has a disclosure policy.
Copyright 1995 - 2016 The Motley Fool, LLC. All rights reserved. The Motley Fool has a disclosure policy.