3 Things to Look for When Netflix Inc. Reports Fourth-Quarter Earnings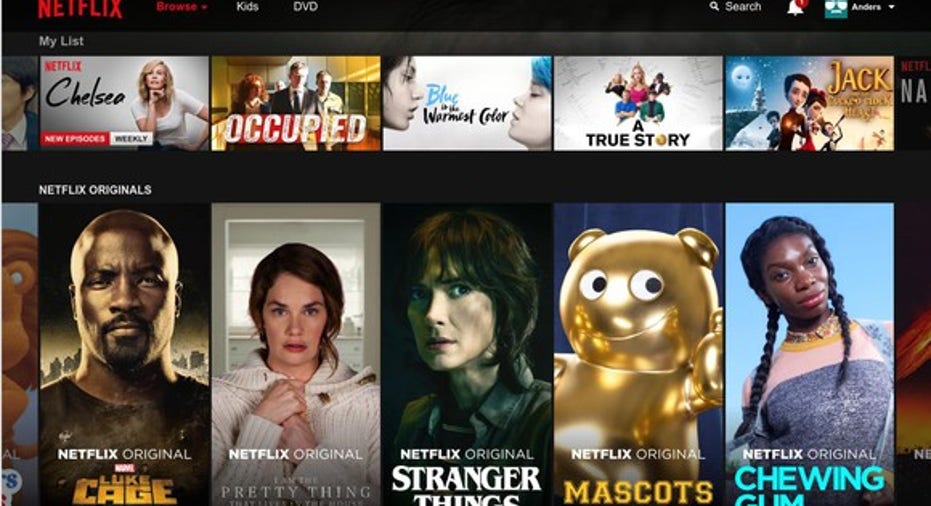 Netflix (NASDAQ: NFLX) will report results for the fourth quarter of fiscal year 2016 after the closing bell on Wednesday.Here's what investors should look for in this quarterly update.
Image source: Netflix.
Netflix by the numbers
Netflix takes great pains to remind shareholders that its official guidance figures are the same numbers that the company uses for internal modeling of the business. The stated goal is accuracy, not impressing analysts or investors. Management owns its guidance misses, often discussing at great depth the reasons behind any incorrect assumptions.
On that note, this is how Netflix expects the fourth quarter to shake out.
Total streaming revenue is seen rising 40% year over year, landing at roughly $2.3 billion. Of these streaming sales, 59% should come from the domestic market, leaving a 41% slice for the international segment. On the other hand, sales abroad are expected to show 67% annual growth, far beyond the U.S. market's 26%.
Including the slowly fading top-line contribution from DVD mailers, the holiday quarter's total sales should total about $2.5 billion.
On the bottom line, the earnings target is painted at $0.13 per share. That would be a 30% improvement over the $0.10 per share reported in the year-ago period, or nearly double if you back out a $0.03 per-share benefit related to tax audits, recorded in the fourth quarter of 2015.
As usual, analyst estimates are hewing close to Netflix's official guidance. In recent quarters, the company has tended to deliver top-line results very close to the original guidance figures, while earnings have often turned out stronger.
Subscriber growth
This is the metric that will drive the market reaction to Netflix's report, above and beyond the distilled financial figures. Subscriber growth is the lifeblood and the muscle of this company, and the holiday quarter comes with big expectations.
The company should add approximately 5.2 million net new subscribers in the fourth quarter -- 1.5 million of them are expected in the domestic market with the remaining 3.7 million additions happening abroad. At the end of the quarter, Netflix is aiming for a worldwide total of 91.9 million subscribers.
Investors and analysts will weigh and measure Netflix's results against these important estimates. The exact mix of successes and setbacks across the domestic and international segments will paint a detailed picture of the company's fortunes -- present and future.
Guidance and profitability
Finally, 2017 is the year during which Netflix has long expected to start reporting significant bottom-line profits. It's high time to get a handle on the magnitude of these ambitions.
CEO Reed Hastings has not offered any full-year guidance at the start of a new fiscal year since 2011when Netflix was a nearly all-American DVD mailing service. Hence, he might sidestep questions about his profit ambitions once again, if those goalposts are being set up in the back half of 2017. So we may not get any hard targets for the new era of lower growth-related costs and higher bottom-line profits.
Any long-term profit guidance at all would be highly appreciated, along with word on plans for long-term profit margins and clarity about how the profits should trickle down to the cash flow statement.
First-quarter guidance will matter too, of course. But the big money is a full-year story, and Netflix needs to start actually telling it one of these days.
10 stocks we like better than Netflix When investing geniuses David and Tom Gardner have a stock tip, it can pay to listen. After all, the newsletter they have run for over a decade, Motley Fool Stock Advisor, has tripled the market.*
David and Tom just revealed what they believe are the 10 best stocks for investors to buy right now... and Netflix wasn't one of them! That's right -- they think these 10 stocks are even better buys.
Click here to learn about these picks!
*Stock Advisor returns as of January 4, 2017
Anders Bylund owns shares of Netflix. The Motley Fool both owns shares of and recommends Netflix. The Motley Fool has a disclosure policy.