3 Things to Look for When FuelCell Energy Reports Q4 Earnings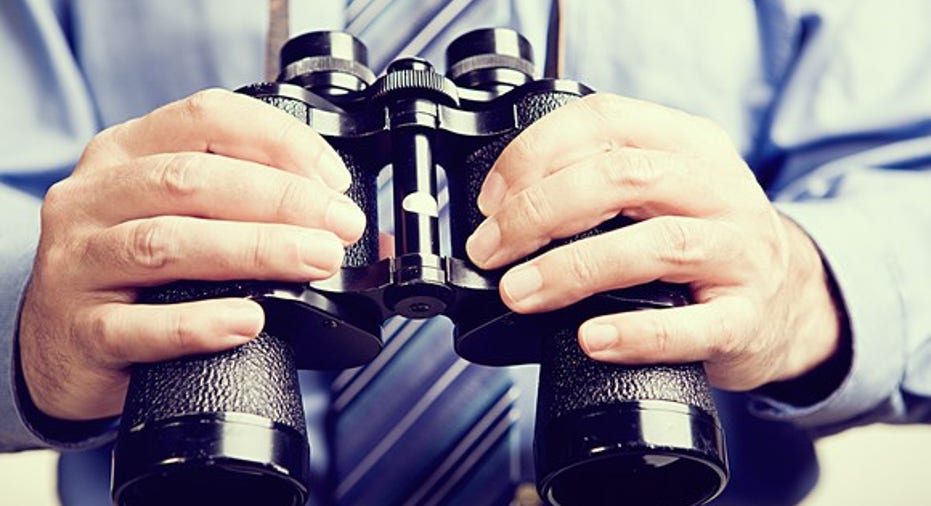 FuelCell Energy (NASDAQ: FCEL), a leader in fuel-cell solutions, is set to release its fourth-quarter earnings on Jan. 12. It's easy to find yourself interested but equally overwhelmed by facts and figures -- in fact, it's not uncommon during earnings season. Let's prepare by focusing on three things we can expect management to address in its report.
Image source: Getty Images.
The electric slide continues
If there's one thing that FuelCell Energy does exceedingly well, it's attempting to impress investors by highlighting the market opportunities from which it stands to benefit: $22 billion in energy supply, $28 billion in energy recovery, and tens of billions in energy storage. However, the company has continuously failed to capitalize on these opportunities. According to Morningstar,FuelCell Energy has reported declining revenue from fiscal 2013, when it reported $188 million, through fiscal 2015, when it reported $163 million.
Undoubtedly, investors should keep a close eye on the company's revenue when it reports earnings. They shouldn't be very surprised, however, when FuelCell Energy reports that its revenue decline has extended another year. In a press release from early December, the company revealed its expectation that fourth-quarter revenue would be in the range of $23 million to $25 million. This would result in annual revenue in the range of $107 million to $109 million, considerably below the $140 million to $170 million it had forecast during its second-quarter earnings presentation.
Bouncing back from Beacon
In a devastating blow, FuelCell Energy learned in late October that an evaluation committee is no longer considering the 63-megawatt Beacon Falls Energy Park in Connecticutas an option in its clean-energy request for proposals.Winning the award for the project would have been a major victory for the company. Management estimated that, over its life, the project could have been worth up to $500 million between equipment and service.
During the earnings presentation, investors should look for announcements of new projects that provide much-needed revenue. The company has bids totaling more than 50 megawatts for various projects, which it has submitted to the state of Connecticut. Additionally, the company is waiting to hear about its bids on 40 MW worth of projects throughout Long Island.
For more insight, investors can consider the company's backlog. Although it's no substitute for revenue, FuelCell Energy's backlog is apparently growing. In the December business update, management reported that the backlog exceeded $400 million -- a small increase over the $392 million it reported at the end of fiscal 2015.
Paring back people power
Lastly, investors should monitor FuelCell Energy's margins. With revenue dwindling, it's all the more important for the company to control costs, squeezing as much value as it can from the revenue it brings in. Consistently expanding its gross margin, the company has reported a gross profit for the past four years, ending fiscal 2015 with a gross profit margin of 7.83%, according to Morningstar. In what is shaping up to be a dismal earnings report, the expansion of FuelCell Energy's gross profit margin would be a silver lining.
Unlike its ability to rein in its cost of goods, the company has failed to control its operational expenses; consequently, it has not reported an operating profit in nearly 20 years. This year is not shaping up to be much better. In fact, it may be significantly worse. From fiscal 2013 to fiscal 2015, FuelCell Energy has reported negative operating margins of 15.9%, 15.2%, and 17.7%, respectively. For the trailing 12 months, however, the company has an operating margin of 31.4%.
Illustrating the extent of FuelCell Energy's operating expense woes, the company announced in the December report that it was reducing its global workforce by approximately 17%. Though this may result in some savings, investors must remember that the company is working to expand its manufacturing capacity at its North American production facility. And unless the facility is almost completely automated, the company will have to grow its workforce again.
The takeaway
To characterize this past year as a disappointment for FuelCell Energy is putting it mildly. The loss of the Beacon Falls Energy Project -- a project that the company expected to win -- shatters much of the optimism that management had been broadcasting at the start of the year. Unlike last year at this time, investors poring through the company's earnings will likely find lackluster revenue, among other things that leave the company in an otherwise precarious financial position.
10 stocks we like better than FuelCell Energy When investing geniuses David and Tom Gardner have a stock tip, it can pay to listen. After all, the newsletter they have run for over a decade, Motley Fool Stock Advisor, has tripled the market.*
David and Tom just revealed what they believe are the 10 best stocks for investors to buy right now... and FuelCell Energy wasn't one of them! That's right -- they think these 10 stocks are even better buys.
Click here to learn about these picks!
*Stock Advisor returns as of January 4, 2017
Scott Levine has no position in any stocks mentioned. The Motley Fool has no position in any of the stocks mentioned. The Motley Fool has a disclosure policy.