3 Things the Individual Investor Can't Predict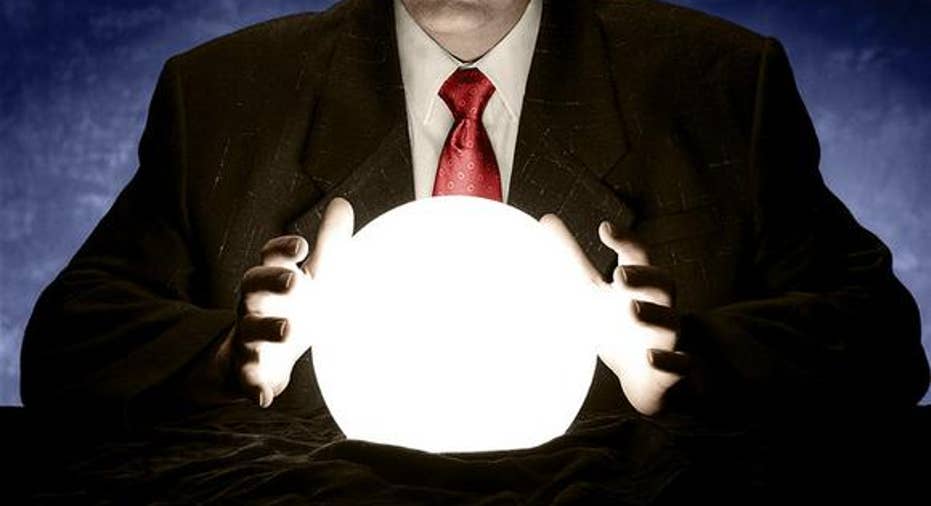 Image source: Flickr user InfoWire.dk.
According to the latest survey conducted by Gallup, roughly 55% of American adults own stock. That's down a bit from the peak of 65% of U.S. adults invested in the stock market as of 2007, right before the credit crisis and housing bubble hit, but it still demonstrates that a majority of Americans understand that the stock market offers them their best possible chance at reaching their retirement goals.
Some people invest out of the sheer necessity (either they're enrolled in a company plan or are compelled to by an advisor, spouse, or friend), while others, like myself, actually enjoy the challenge of investing to better our financial outlooks and secure our retirement. Icons like Warren Buffett, who also seems to enjoy the thrill of finding a cheap stock, have devoted decades to researching, studying, and understanding the stock market's many intricacies.
Three things the individual investor can't predict Yet in spite of this dedication, there are some things that will always elude the understanding of the individual investor. Whether you're a novice investor buying your first stock or a seasoned Wall Street veteran who's been buying stocks for 50, 60, or even 70 years, there are three things the individual investor will never be able to predict with any accuracy.
Image source: Flickr user Jim Makos.
1. Day-to-day stock movementsIndividual investors can grab their rabbit's foot, a four-leaf clover, put on their lucky sweatshirt, and gather all the good luck charms they'd like because there's absolutely no rhyme or reason to predicting or understanding the day-to-day movements in stock prices. Don't get me wrong, there may be a reason behind why the stock market fell or rose 1% on any given day -- but forecasting that move ahead of time offers you no better chance of being right than flipping a coin.
2. Why recessions occurBy a similar token, investors can't, with any regularity, predict when a recession will occur. Listening to financial news outlets prior to the Great Recession, I can't recall hearing much of anything about concerns tied to subprime lending. The chances of an analyst or individual investor accurately predicting the reason for or timing of a stock market correction, bear market, or U.S. economic recession on a consistent basis is extremely low.
3. The catalysts that spark a bull marketLastly, individual investors will never be able to predict with any consistency what catalysts will spark the U.S. economy out of a recession. The same can be said of individual stocks. You'll often find a bounty of opinions on what could lead to a turnaround in a struggling stock, but rarely will you find instances of someone being correct time and again when it comes to calling market or individual stock bottoms. We know this to be true because there isn't a single iconic investor out there that's never lost money on a trade.
What you don't know can help youOn one hand, you might be disappointed to discover that no matter how much effort you put into understanding the stock market, you'll be no closer to predicting stock movements or accurately understanding which catalyst could cause the next major bump or drop in the stock market. But this lack of understanding is actually a blessing in disguise because this is a rare instance where not knowing something can actually help you be a better investor.
Warren Buffett.
The lesson to be learned is simple: investors can't predict short-term stock movements or time the market. This gives the individual investor every reason needed to abandon the idea of trying to time their market purchases and instead encourages a strategy of consistent investments, dollar-cost averaging, and long-term holding.
When you buy for the long term and invest with some regularity you remove (as much as possible) the element of emotion from your investment strategy. This helps minimize instances where you sell out of a struggling stock with a healthy long-term outlook, or worse yet, sell a stock far too early because you're up a few percentage points without giving any credence to the gains you might see by holding over the long run. Buying and holding allows time and compounding to work in your favor, and it also gives you the benefit of a substantially lower tax rate when you do take profits.
Perhaps Warren Buffett says it best:
Stop being a predictor and start being an investor!
The article 3 Things the Individual Investor Can't Predict originally appeared on Fool.com.
Sean Williamshas no material interest in any companies mentioned in this article. You can follow him on CAPS under the screen nameTMFUltraLong, track every pick he makes under the screen nameTrackUltraLong, and check him out on Twitter, where he goes by the handle@TMFUltraLong.The Motley Fool has no position in any of the stocks mentioned. Try any of our Foolish newsletter servicesfree for 30 days. We Fools may not all hold the same opinions, but we all believe thatconsidering a diverse range of insightsmakes us better investors. The Motley Fool has adisclosure policy.
Copyright 1995 - 2015 The Motley Fool, LLC. All rights reserved. The Motley Fool has a disclosure policy.