3 Things That Netflix and Amazon Got Right in 2015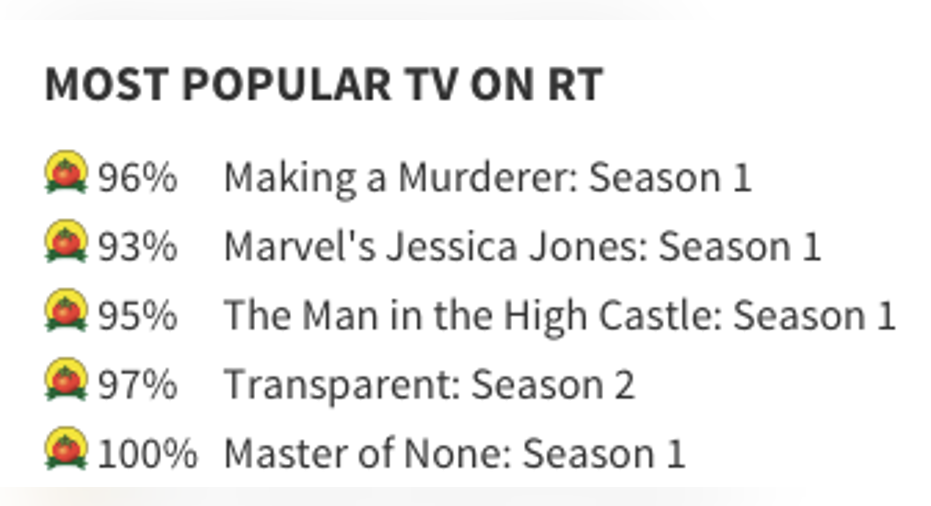 Barring a last-minute collapse, this will be another year thatAmazon.comand Netflixlived up to the hype. The two consumer-facing tech stocks have more than doubled in 2015, serving up beefy returns as the meat in the middle of the FANG sandwich.
Amazon and Netflix investors weren't lucky. They were smart. They bet on companies revolutionizing the way we shop and consume entertainment, and those wagers clearly paid off. Let's take a look at five of the things that both dot-com darlings got right this year.
1. They continue to totally dominate their primary marketsThere's always hungry competition out there, but no one is getting close to Netflix in premium video streaming or Amazon in online shopping.
Broadband services provider Sandvine reported earlier this month that Netflix is accounts for 37.1% of the downstream traffic during primetime, but from 36.5% a year earlier. Its nearest rival -- YouTube -- is at less than 18% or less than half of Netflix's chunk of the market.
A thicker slice of the shrinking pie wouldn't be great, but that's not what we're seeing here. Sandvine's latest report shows that streaming video now accounts for 70% of North American downstream traffic during peak evening hours on fixed access networks. It was eating up less than 35% of that traffic just five years ago.
The story at Amazon is perhaps even more impressive. Internet researcher Slice Intelligence claims that the leading online retailer was commanding 39.3% of all e-commerce spending from Nov. 1 through Dec. 6, up from a less than 38% piece of the market a year earlier. Again, no one else is even close. No one is closing the gap. Amazon and Netflix dominate their market, and they are widening their leads.
2. Both companies are rocking fans and critics alike on the streaming video frontLife is too short for bad television, so I've grown to trust critic reviews aggregator RottenTomatoes.com over the years. It helps point me to new movies and TV shows if the percentage of critics recommending them is high. It helps me save me time on the other end if the shows are duds.
Take a look at the five "most popular" TV shows were on Rotten Tomatoes as of last night.
Data source: Rotten Tomatoes.
All five of these shows are the exclusive domain of either Netflix or Amazon. It's a pretty solid variety of sitcoms, serialized crime dramas, superhero action, and alternative reality. More importantly, check out the ratings. Each of the shows has at least 93% of the critics recommending them.
Amazon and Netflix aren't just lucking into hot shows. They're using proprietary customer data to make smarter decisions than the networks and even the beloved premium movie channels. Earlier this month we had the Golden Globes announce their nominations for their upcoming annual awards. For the first time ever, Netflix score more nods than HBO. The tide is turning, and Netflix and Amazon are riding the only wave that matters.
3. Rockin' the indexFinally, there are only two stocks in the S&P 500 that have more than doubled this year. You know them. Netflix is up 138% in 2015 through yesterday's close. Amazon isn't too far behind with its 114% surge.
This isn't a fluke. Netflix as also the S&P 500's best performer in 2013. Some analysts and talking heads may be telling folks that it's time to rotate out of Netflix and Amazon, but they were probably also saying the same thing two years ago. Until we start seeing cracks in either model, you don't want to bet against Amazon or Netflix.
The article 3 Things That Netflix and Amazon Got Right in 2015 originally appeared on Fool.com.
Rick Munarriz owns shares of Netflix. The Motley Fool owns shares of and recommends Amazon.com and Netflix. Try any of our Foolish newsletter services free for 30 days. We Fools may not all hold the same opinions, but we all believe that considering a diverse range of insights makes us better investors. The Motley Fool has a disclosure policy.
Copyright 1995 - 2015 The Motley Fool, LLC. All rights reserved. The Motley Fool has a disclosure policy.