3 Things Snap, Inc. Stock Has to Do to Snap Back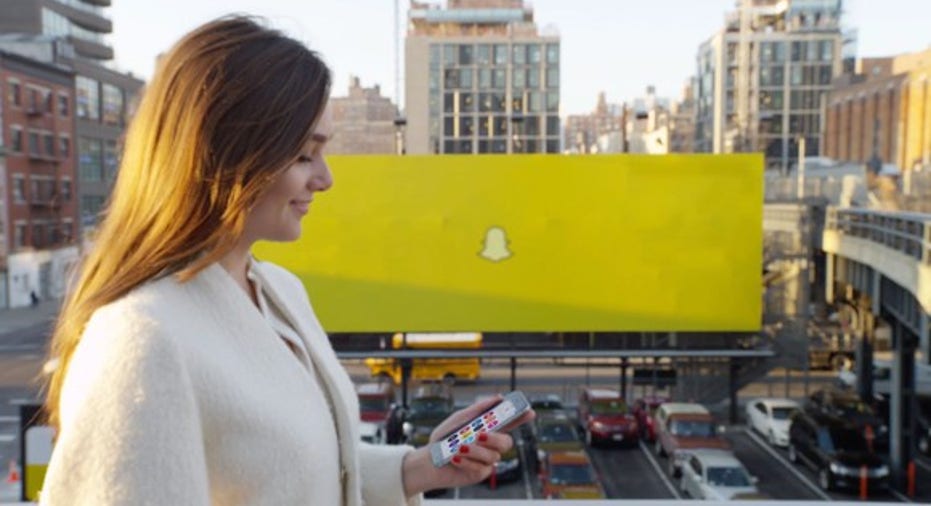 Investors hoping forSnap, Inc.(NYSE: SNAP)to come up big in its first financial report as a public company are smarting. Shares of Snapchat's parent company opened 22% lower on Thursday after falling short of Wall Street expectations for the tech debutante's first quarter.
There's no shortage of bears when it comes to Snap. There were more than 36 million shares of the recent IPO sold short as of mid-April. However, the stock was showing signs of momentum heading into Wednesday afternoon's report. The stock had moved higher for three weeks in a row, soaring nearly 15% in that time. Those gains were more than done away with by Thursday morning, but this isn't the end for Snap stock. Let's go over a few things that can still go right.
Image source: Snap, Inc.
1. Facebook did it first
When investors compare Snap to Facebook (NASDAQ: FB), it's usually not in a favorable light. Facebook is profitable and so much larger, and now even Facebook's Instagram has more active users than Snapchat. However, let's not forget that some of the same rookie mistakes that Snap is making, Facebook also made.
A few have singled out the arrogance displayed by Snap during Wednesday's earnings call, but Facebook was also arrogant early in its public life. Those who are calling Snap's IPO a failure because it's falling back down near its $17 IPO price from early March may want to consider that Facebook's stock shed more than half of its value at one point, months after going public at $38.
The hurdle to clear when you disappoint in your first quarter as a public company is high. I'm not trying to suggest that a poorly received quarter will benefit Snap or inject humility into its DNA. However, when it comes to social media, Facebook proves that bouncing back after the market spits you out is possible.
2. Monetization needs to accelerate
Snap is growing faster than Facebook did in its first quarter as a public company. Facebook's first report after going public was pretty anticlimactic. Revenue grew 32% in Facebook's second quarter of 2012, essentially in line with the 32% year-over-year increase in daily active users. Snap is faring considerably better in terms of percentage growth -- as revenue soared 286% on a 36% uptick in daily active users -- but it's also earlier in its growth and monetization cycle than Facebook was five years ago.
The key for Snap to succeed as an investment rests on its ability to keep milking more ad revenue out of its users, something that is particularly important for Snap since it has big hosting expenses to cover given the meaty nature of its media. Facebook's monthly active user base has only doubled over the past five years, but its revenue has popped sevenfold. Snap is still a neophyte when it comes to monetizing its traffic, but it needs to make sure revenue continues to outpace its usage.
3. The path to profitability needs to be clearer
Facebook was profitable on an adjusted basis in its first quarter as a public company. Snap isn't close to getting out of the red on any basis. Facebook was a lot bigger when it went public, generating nearly eight times the revenue of Snap, but Snap's steep quarterly hole in Wednesday's report is daunting.
There were plenty of unique and, in some cases, one-time factors weighing on Snap's income statement. G&A costs are out of control. R&D should never eat up five times your revenue, even if you're rolling out cool app tweaks and slick hardware. Snap will need to show cost controls that a publicly traded businesses is expected to live up to quarter after quarter.
10 stocks we like better than Snap Inc.When investing geniuses David and Tom Gardner have a stock tip, it can pay to listen. After all, the newsletter they have run for over a decade, Motley Fool Stock Advisor, has tripled the market.*
David and Tom just revealed what they believe are the 10 best stocks for investors to buy right now...and Snap Inc. wasn't one of them! That's right -- they think these 10 stocks are even better buys.
Click here to learn about these picks!
*Stock Advisor returns as of May 1, 2017.
Rick Munarriz has no position in any stocks mentioned. The Motley Fool owns shares of and recommends Facebook. The Motley Fool has a disclosure policy.