3 Things Investors Must Know About Alphabet Inc.'s Android N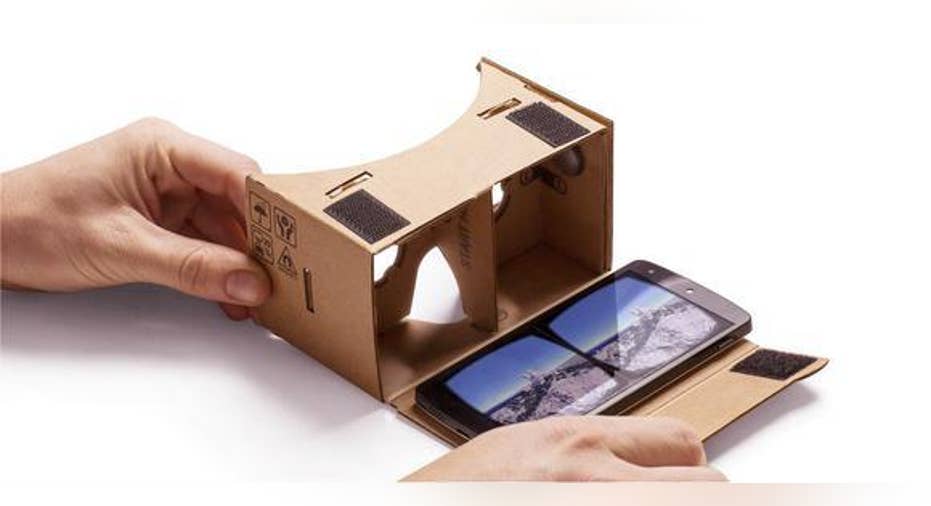 Alphabet 's Google recently launched the second developer preview for Android N, the newest version of its mobile operating system. The changes in the OS, which will be officially launched later this year, reveal a lot about Google's mobile strategy and how it will widen its moat against rivals like Microsoft and Facebook . Let's discuss the three key changes which could matter the most to tech investors.
Image source: Pixabay.
1. It's more like WindowsAndroid N will let developerscreate apps which work in split-screen environments on phones and tablets. It also offers a desktop-style "freeform" mode which enables apps to be freely moved around in individual windows with mouse support. Both features make Android look and feel more like Windows, and were clearly added with bigger productivity tablets and 2-in-1 devices in mind.
Google is doing this because Microsoft's Surface and its 2-in-1 followers dominate a rapidly growing niche between the sluggish tablet and laptop markets. Research firm IDC estimates that the global market share of all Windows tablets (slate and 2-in-1s) could more than double from 8.4% in 2015 to 17.5% in 2019.
Google launched the Pixel C 2-in-1 Android device last year to tap into that growth, but it faredpoorly against Microsoft's Surface 3 in most reviews. Apple launched the iPad Pro for the same reason, but the jury's still out on whether or not it can compete as a productivity device. By adding split-screens and multi-window displays to Android N, Google likely hopes that it can throttle Microsoft's growth in 2-in-1s and gain a foothold in the enterprise market. It also complements its long-rumored planto merge Chrome OS and Android into a single operating system.
Google's Pixel C. Image source: Google.
2. Android's "3D Touch"Android N also adds support for pressure-sensitive screens, similar to Apple's "3D Touch" feature in the iPhone 6s. The OS already features special app and menu launching options which react based onhow hard a user touches the screen. This means that the next generation of Android devices and apps should tap into that feature, and we could see more cross-platform iOS and Android apps with "3D Touch."
This could be good news for Analog Devices , which supplies Apple with the microcontroller that controls the 3D Touch display. Orders from Apple helped Analog's consumer electronics unit post triple-digit year-over-year sales growth in the last two quarters of 2015, however thosegains have started fading this year due to slowing orders of iPhones. But if Android OEMs also buy microcontrollers from Analog to add pressure-sensitive screens, sales could soar again.
3. Focusing on virtual realityGoogle has already ventured into virtual reality with Cardboard apps and 360-degree YouTube videos, and Android N will add eventighter support for VR apps. The preview contains references to "VR Listener" and "VR Helper" apps, which will likely automatically optimize a smartphone when it is being used in a VR headset. The OS also includes a permissions warning stating that an app can run while "using applications in virtual reality mode" -- indicating that Google expects more VR apps to reach the Play Store.
Google Cardboard. Image source: Google.
Expanding that ecosystem can help Google widen its moat against Facebook, which already runs its own VR app store, Oculus Home, for its Oculus Rift headset. Google likely considers Oculus Home as a major threat in the fledgling VR market, so simplifying VR app development for Android might help the Play Store successfully evolve from a mobile storefront to a VR one. Google is also reportedly developing an upgraded plastic Cardboard headset for phones and a stand-alone VR headset which doesn't require a phone, PC, or console.
Big mobile changes aheadAndroid N's new features reveal that Google is defending its turf against its most formidable foes. The OS is becoming more like Windows to counter the popularity of the Surface, it's supporting pressure-sensitive screens to keep up with Apple, and it's gaining more VR features to hold Facebook at bay. Those are all smart moves, but the future of Android N will ultimately depend on how well Google's OEM partners can implement all these features in their new devices.
The article 3 Things Investors Must Know About Alphabet Inc.'s Android N originally appeared on Fool.com.
Suzanne Frey, an executive at Alphabet, is a member of The Motley Fools board of directors. Leo Sun has no position in any stocks mentioned. The Motley Fool owns shares of and recommends Alphabet (A shares), Alphabet (C shares), Apple, and Facebook. The Motley Fool owns shares of Microsoft. Try any of our Foolish newsletter services free for 30 days. We Fools may not all hold the same opinions, but we all believe that considering a diverse range of insights makes us better investors. The Motley Fool has a disclosure policy.
Copyright 1995 - 2016 The Motley Fool, LLC. All rights reserved. The Motley Fool has a disclosure policy.