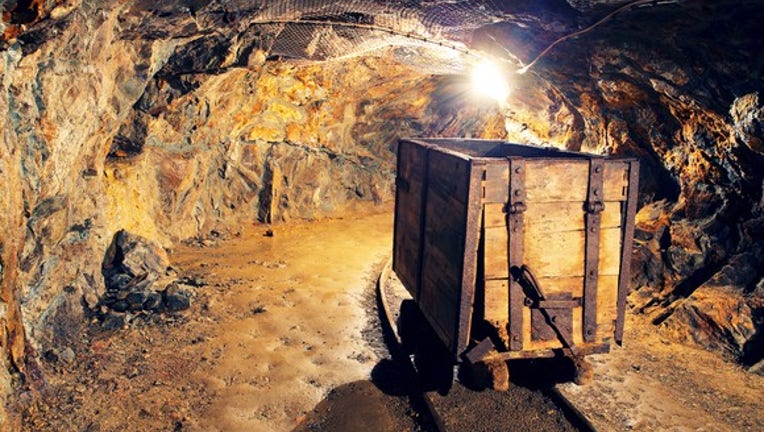 Image source: Getty Images.
Barrick Gold (NYSE: ABX) is in the midst of a major transformation. The gold miner is moving away from a focus on growing gold production to become a company that grows value. As part of that shift, the company set three strategic goals to pursue over the next five years. With three-quartersof this year in the books, here's what President Kelvin Dushnisky had to say about its progress during the company's recent quarterly conference call.
Building new partnerships
Barrick Gold's first strategic goal is:
The company took an interesting step toward that goal in the third quarter with Dushnisky noting that it announced a "strategic collaboration with Cisco (NASDAQ: CSCO)... for the digital reinvention of our business." He saidthat the first step of this collaboration would be "a flagship digital operation at Cortez." This partnership will entail embedding digital technology throughout the mine so that the company, for example, can get real-time operational data to enhance decision making. In addition to that, the company plans to automate equipment to increase productivity, which when combined with predictive algorithms can improve precision and speed.
Barrick will also work with Cisco to transform its entire mining business in the future, with a focus on bringing digital technology to all of its mines. This partnership will help the company unlock value, which will grow its free cash flow per share while at the same time reducing its environmental impact, allowing it to be more transparent with its local partners. In essence, this is the first step of many as the company works to not only take its business into the 21stcentury, but build new partnerships to create value for all stakeholders.
Improving margins
Barrick's second goal is:
The company needs to take a series of smaller steps to become gold-price agnostic. For 2016, that meant setting a target "to be free cash flow breakeven at a gold price of $1,000 per ounce after paying a dividend," according to Dushnisky. However, on the call, he noted that the company was "on track to achieve that goal with free cash flow breakeven of less than $1,000 per ounce" as of the end of the quarter. Because it was ahead of schedule, the company took full advantage of higher gold prices during the third quarter and generated $674 million in free cash flow, which allowed it to repay nearly $500 million of debt.
Image source: Getty Images.
Strengthening the portfolio
Barrick's final goal is:
To meet that aim in the near term, Dushnisky noted that the company "further strengthened our capital allocation process, and we continue to maintain a 15% hurdle rate for new investments using a $1,200 an ounce gold price." This high bar means Barrick will only invest in its best opportunities going forward. It also suggests that the company will spend less capital since it will no longer sanction projects that don't meet the higher hurdle rate, which will allow it to generate more free cash flow. That gives the company more flexibility to push toward its philosophical goal of being debt free while also returning more capital to shareholders.
Investor takeaway
Barrick Gold's management team is transitioning the company to a new way of thinking. That means using technology to reduce costs, which will improve its margins and cash flow. Furthermore, the company no longer wants to be the biggest gold company by volume but instead become the most profitable producer. Barrick believes that this aim will enable it to create value for all stakeholders in the years to come.
10 stocks we like better than Barrick Gold When investing geniuses David and Tom Gardner have a stock tip, it can pay to listen. After all, the newsletter they have run for over a decade, Motley Fool Stock Advisor, has tripled the market.*
David and Tom just revealed what they believe are the ten best stocks for investors to buy right now... and Barrick Gold wasn't one of them! That's right -- they think these 10 stocks are even better buys.
Click here to learn about these picks!
*Stock Advisor returns as of November 7, 2016
Matt DiLallo has no position in any stocks mentioned. The Motley Fool recommends Cisco Systems. Try any of our Foolish newsletter services free for 30 days. We Fools may not all hold the same opinions, but we all believe that considering a diverse range of insights makes us better investors. The Motley Fool has a disclosure policy.