3 Terrible Stocks for Retirees...and 1 Better Option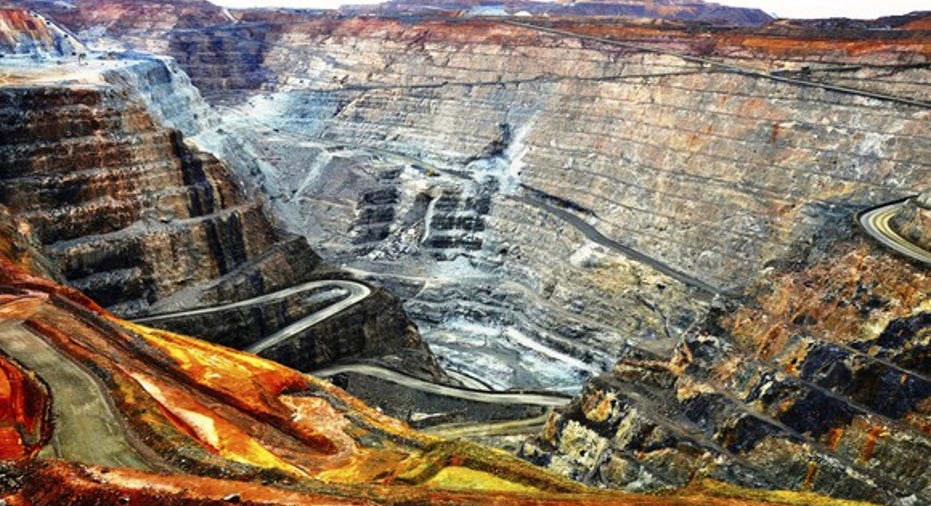 Image source: Getty Images
Retirement is a point in life when you get to sit back and enjoy the fruits of your labor. While some people truly enjoy watching their investments like a hawk, many people prefer to spend their extra leisure time on anything but stocks. However, if you own Barrick Gold , Newmont Mining , or Gold Corp , volatile price swings will probably be top of mind. There's a better option.
The gold hedge
So, why would you want to own Barrick, Newmont, or Gold Corp? The answer is pretty simple: All three are precious metals miners. That's a key asset class for a diversified portfolio because precious metals tend to zig when broader markets zag. But that big picture asset allocation story is easy to say, not necessarily easy to live through.
Right now, though, precious metals miners look like a golden ticket, and you might be tempted to jump in, even with just a small stake. For example, since the middle of January, when commodity prices started to move higher, Barrick shares are up a massive 150% or so, Newmont nearly 100%, and Gold Corp roughly 70%. That type of performance makes it easy to think that adding a little precious metals exposure to your portfolio would be a good idea.
We have to look at the larger picture, though. For example, despite the impressive year-to-date gains, all three of these miners are still down since the start of 2011 -- and in a big way. The best of the bunch, Newmont, remains down a little more than 40%.
Some of the pain was of their own making, too. For example, Newmont and Barrick were spending on growth projects and willing to support more expensive mines as the price of precious metals rose. However, when gold prices started to fall, that spending suddenly looked ill-timed and left the companies with expensive operations and growth projects that didn't pan out. To give you an idea of the self inflicted pain, Barrick took $3.1 billion worth of asset impairment charges last year. And Newmont's all-in-sustaining costs, a measure of how much it costs to pull an ounce of gold from the ground, were $1,150 per ounce in 2012, much higher than the $830 per ounce it was able to achieve in the first quarter, after working for years to trim the bloat left behind from the salad days.
You can't avoid it
When it comes to precious metals, you can't completely avoid price volatility. But you can try to minimize its impact on you and your portfolio. Which is where Royal Gold comes into play. Royal Gold is a royalty and streaming company, which means it gives miners cash up front for the right to buy gold and silver at reduced rates in the future. This ensures Royal Gold's costs are low so it can live through even the worst of times.
And continue to reward investors, Royal Gold has increased its dividend each year for the past decade and a half. That's right through the commodity downturn and is a record Barrick, Newmont, and Gold Corp can't even begin to match. While the 1.4% yield isn't exactly much to write home about, it will give you something to hold on to during the turbulent times.
But wait, there's more! Because of Royal Gold's unique business model, it's more like a specialty finance company than a miner, so its shares haven't historically been as volatile as those of miners. For example, since the start of 2011, Royal Gold's shares are actually up 20% or so. That was a lot better than the trio above, which each lost more than two-thirds of their value (Barrick was down around 90% from 2011 at one point!). The reason this has been possible is that Royal Gold's streaming contracts basically lock in low prices for gold and silver, something that has definitely led to a rewarding situation for investors, as the chart below shows--with Royal Gold even besting the S&P 500 over the past two decades.
RGLD Total Return Price data by YCharts
Diversity and less volatility
So, if you are retired or nearing retirement and are looking at the gold and precious metals space, don't jump in just yet. Step back and look at some different options, like Royal Gold. Gold plays an important role in a portfolio, but you don't have to invest directly in gold or in a miner. A direct investment can add more volatility to your portfolio than you may think, especially when this year, all the volatility has been to the upside -- which tends to make investors forget about the downside.
Royal Gold won't remove all the risk, but because it does things a little differently, it can help you shift the risk equation down a notch. And that can help you sleep better at night and enjoy the dancing, fishing, and cruises a little bit more.
The article 3 Terrible Stocks for Retirees...and 1 Better Option originally appeared on Fool.com.
Reuben Brewer has no position in any stocks mentioned. The Motley Fool has no position in any of the stocks mentioned. Try any of our Foolish newsletter services free for 30 days. We Fools may not all hold the same opinions, but we all believe that considering a diverse range of insights makes us better investors. The Motley Fool has a disclosure policy.
Copyright 1995 - 2016 The Motley Fool, LLC. All rights reserved. The Motley Fool has a disclosure policy.