3 Tech Stocks That Hedge Funds Own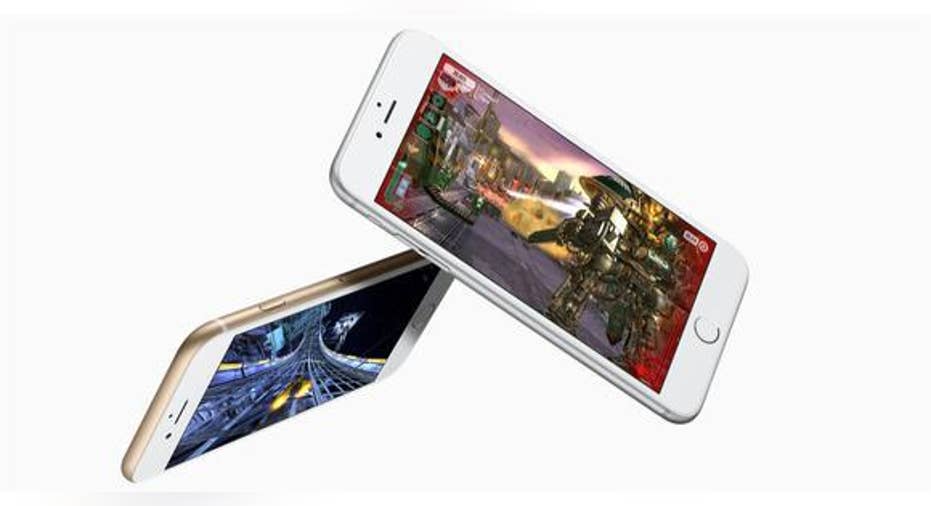 Last year, hedge funds posted their worst annual returns since 2011, according to investment research firm Eurekaedge. The firm's Eurekaedge Hedge Fund Index, which tracks top hedge funds, rose just 1.6% in 2015, compared with a 4.6% gain in 2014. Data from LCH Investments shows that while the top 20 hedge fund managers made a combined $15 billion net of fees for their investors during the year, the others lost a combined $99 billion.
Image source: Pixabay.
Despite that lackluster performance, many investors still might be curious about what stocks these funds loaded up on. According to data from Factset, three well-known tech stocks topped that list at the end of 2015 -- Apple , Microsoft , and Amazon.com .
AppleApple was the top tech stock and second-most-owned stock overall among hedge funds in this data. Twenty-four of the top 50 hedge funds owned Apple, accounting for 2% of the company's outstanding shares and 1.5% of their combined portfolios.
However, shares of Apple fell nearly 4% throughout 2015, underperforming both the S&P 500's 0.7% decline and the Nasdaq's 8.6% gain. Constant concerns about the iPhone, its biggest source of revenue, weighed down the stock. Initial sales of the iPhone 6s in September failed to impress investors, the Apple Watch didn't generate enough meaningful revenue, and the iPad Pro indicated that Apple was clumsily following Microsoft's lead in enterprise.
Apple's iPhone revenue fell 18% annually during its second quarter, while iPad and Mac sales respectively fell 19% and 9%. With all three hardware businesses in decline, Apple is banking heavily on the iPhone 7, reportedly due out later this year, to generate favorable year-over-year comparisons to the iPhone 6s. If it can't, 2016 could be an even worse year for Apple.
Image source: Apple.
MicrosoftMicrosoft was the second-most-owned tech stock and fourth favorite hedge fund stock overall. Twenty-four of the top 50 funds owned Microsoft, accounting for 2.1% of the company's outstanding shares and 1.2% of their combined portfolios.
Unlike Apple, Microsoft outperformed both the S&P and Nasdaq, with an 18.7% gain in 2015. Much of that rally was supported by Microsoft's aggressive push into the cloud under CEO Satya Nadella. In its most recent quarter, Microsoft reported that its commercialized cloud revenue had an annual run rateof over $10 billion -- up from $6.3 billion in the prior-year quarter and halfway to Nadella's target of hitting $20 billionby mid-2018.
However, Microsoft's transition to Windows 10, which included giving away the OS as a free upgrade, has been tough on margins. Currency headwinds are also turning quarterly sales growth into declines. But looking ahead, Microsoft might fare better this year as the PC market bottoms out, new initiatives such as Continuum kick in, its cloud platforms expand, and the dollar weakens.
Amazon.comAmazon was the third-most-favorite tech stock among hedge funds in this data and the fifth-most-owned stock overall. Twenty-one of the top 50 funds owned Amazon, accounting for 2.9% of the company's outstanding shares and 1.1% of their overall holdings.
Amazon outperformed Apple, Microsoft, the S&P, and the Nasdaq by a wide margin last year, with a whopping 119% gain. Those gains can mainly be attributed to the rapid growth of Amazon Web Services (AWS), the largest cloud platform in the world. Since AWS is a higher-margin business than Amazon's core marketplace business, it has made profitability -- which was once elusive and inconsistent for the retailer -- a sustainable reality. Last quarter, AWS operating income soared 211% to $604 million and accounted for 56% of Amazon's consolidated operating profits -- not bad for a business that generated just 9% of overall sales.
Big investors still love Amazon. During the recent Sohn Investment Conference, Chamath Palihapitiya, the CEO and founder of VC firm Social Capital LP, boldly claimed that Amazon's value could rise tenfold to become a $3 trillion company within the next decade by disrupting the IT market in the same way it did withretail.
But don't just follow the big boysIt's interesting to see what the world's top money managers buy for their portfolios, but investors shouldn't blindly follow their lead. Instead, they should do their own homework before buying.
That way, investors would understand that Apple's valuation is low, but its long-term outlook is murky; that Microsoft's cloud growth is solid, but its margins are under pressure; and that Amazon's growth is great, but its valuations remain very high. Only after weighing pros and cons should investors decide whether to pull the trigger on these popular stocks.
The article 3 Tech Stocks That Hedge Funds Own originally appeared on Fool.com.
Leo Sun owns shares of Amazon.com. The Motley Fool owns shares of and recommends Amazon.com and Apple. The Motley Fool owns shares of Microsoft. Try any of our Foolish newsletter services free for 30 days. We Fools may not all hold the same opinions, but we all believe that considering a diverse range of insights makes us better investors. The Motley Fool has a disclosure policy.
Copyright 1995 - 2016 The Motley Fool, LLC. All rights reserved. The Motley Fool has a disclosure policy.