3 Tech Stocks Projected to Grow Profits the Most in 2017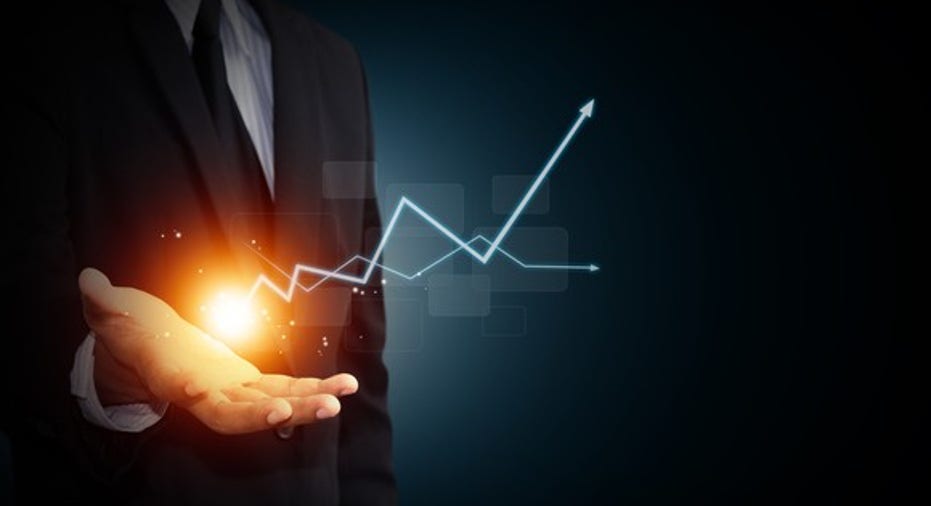 When it comes to high-growth tech stocks, analysts often focus on revenue growth before earnings growth. That's because many high growth companies are investing heavily in R&D or sales and marketing to keep growing, and analysts assume that those costs will decline as their businesses mature.
Image source: Getty Images.
However, investors should still keep a close eye on the bottom line, since companies can generate billions in revenue and still fail to be profitable. Let's take a closer look at three tech companies that are expected to grow their earnings the most in fiscal 2017 -- Baozun (NASDAQ: BZUN), Xcerra (NASDAQ: XCRA), and Weibo (NASDAQ: WB).
Baozun
Baozun is a Chinese e-commerce solutions company. Its end-to-end e-commerce business provides IT services, store operations, digital marketing, customer services, warehousing, and fulfillment services for its brand partners. The company went public in May 2015 at $10 per share, but was cut in half amid the panic selling of Chinese stocks later that year. The stock has since rebounded to about $14.
Baozun's revenue rose 22% annually last quarter, but that represented its slowest growth rate since its IPO. But its growth hasn't hit a brick wall yet -- analysts expect itsrevenue to rise 34% in fiscal 2016 and 30% in 2017.
On the bottom line, Baozun's non-GAAP earnings are expected to rise 220% for 2016 and another 158% in 2017 -- thanks to a recent share offering, better cost controls, and the continued growth of China's e-commerce market. Baozun's P/E of 129 initially looks pricey, but it trades at just 20 times forward earnings.
Xcerra
Xcerra is an American provider of test equipment and related services for semiconductor and electronics manufacturers. Its revenue rose2% annually last quarter, which isn't impressive until we consider that growth broke its streak of six consecutive declines.
Xcerra attributed that growth to robust demand for its Diamondx testing product and flat panel display driver ICs offsetting weaker demand for RF power amplifier testing. It expects its year-over-year growth to continue on a recovery in the RF market and across the overall electronic manufacturing services industry. Analysts expect Xcerra's revenue to improve 7% this year.
Xcerra generated non-GAAP earnings of just $0.03 per share in 2016, due to the aforementioned top line declines. But looking ahead, analysts expect itsearnings to surge a whopping 600% to $0.21 in fiscal 2017, and another 148% to $0.52 in 2018. Those projected growth rates make its trailing P/E of 37 and forward P/E of 15 look pretty cheap.
Weibo
Microblogging site Weibo is commonly referred to as the "Twitter (NYSE: TWTR) of China," but it's growing at a much faster rate than its American counterpart. Last quarter, Weibo's monthly active users(MAUs) rose 34% annually to 297 million, and its revenue rose 42% to $176.9 million. By comparison, Twitter's MAUs rose just 3% annually to 317 million last quarter, andits revenue improved just 8%.
Weibo's mobile app. Image source: Google Play.
Weibo is also profitable by both GAAP and non-GAAP metrics, while Twitter is only profitable on a non-GAAP basis. Weibo's GAAP net income surged 122% last quarter, and its non-GAAP net income rose 147%. Weibo attributes that growth to its strong ad revenue growth among small and medium sized businesses, and the popularity of its new live streaming platform which lets viewers buy virtual gifts (from Weibo) for their favorite broadcasters.
Analysts expect Weibo's revenue torise 36% in fiscal 2016 and another 44% in 2017. Its non-GAAP earnings are expected to rise 138% this fiscal year and 66% in 2017. Weibo's trailing P/E of 121 and forward P/E of 37 indicate that some of that growth is already priced in, but it remains a much better microblogging play than Twitter.
The key takeaway
Baozun, Xcerra, and Weibo could all post tremendous earnings growth in 2017, but each stock faces unique risks. A slowdown in the Chinese economy or a trade showdown with the Trump Administration could hurt Baozun and Weibo, and unexpected weakness in the semiconductor or EMS industries could cause Xcerra to give up its gains. Therefore, investors should do their due diligence before chasing Wall Street's bullish forecasts on these three stocks.
10 stocks we like better than Xcerra When investing geniuses David and Tom Gardner have a stock tip, it can pay to listen. After all, the newsletter they have run for over a decade, Motley Fool Stock Advisor, has tripled the market.*
David and Tom just revealed what they believe are the 10 best stocks for investors to buy right now... and Xcerra wasn't one of them! That's right -- they think these 10 stocks are even better buys.
Click here to learn about these picks!
*Stock Advisor returns as of January 4, 2017
Leo Sun has no position in any stocks mentioned. The Motley Fool owns shares of and recommends Twitter. The Motley Fool recommends Weibo. The Motley Fool has a disclosure policy.