3 Takeaways From Vail Resorts Inc.'s Earnings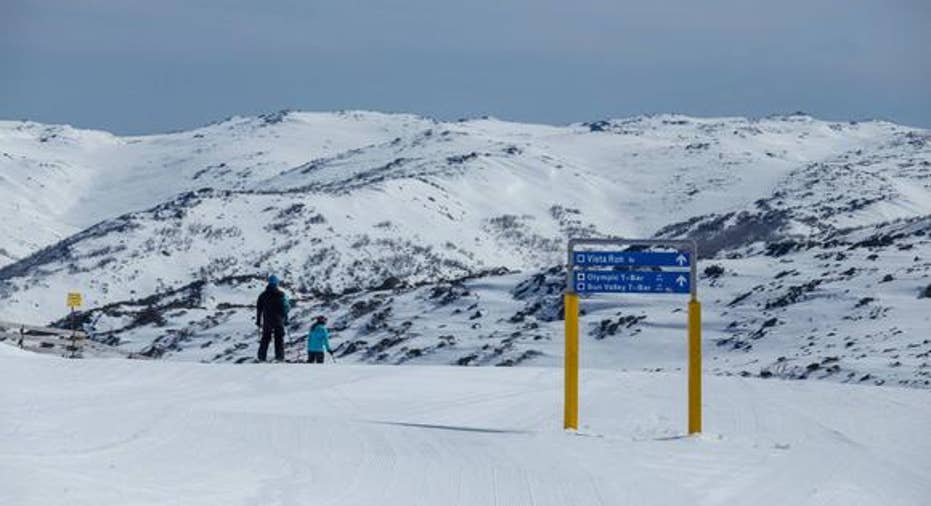 Vail Resorts beat second-quarter guidance and raised expectations for the rest of 2016 when it reported quarterly results on March 10. Acquisitions, facility upgrades, an expanding global season pass program, and strong financials should allow it to continue to thump expectations and enrich shareholders for years to come.
Source: Vail Resorts.
Investing for the futureVail has made considerable investments over the past few years, and 2016 will be no exception. The company made one large acquisition each of the past three years. The most recent, Wilmot Mountain in Wisconsin, requires spending $13 million in 2016 to "dramatically enhance the guest experience at Wilmot," management said, terming these "one-time transformational investments." This is on top of the company's $100 million 2016 capital plan.
Wilmot, the company's third urban location because of its proximity to Chicago, could be an extremely valuable property. Vail's other two urban resorts are Afton Alps in Hastings, Minn., and Mt. Brighton in Brighton, Mich. It's a great sign that Vail has the financial and operational wherewithal to make necessary improvements at Wilmot now rather than making superficial improvements over the next handful of years. New lifts, a base area transformation, ski schools, and state-of-the-art snowmaking will help make the mountain a premier Midwest ski destination.
The $100 million capital plan reflects both the pragmatism and opportunism of the company. Vail operates 13 locations, each of which requires maintenance on lifts, facilities, and the mountains themselves. It's important not to neglect existing properties to grow the overall portfolio. Sixty percent of the annual capital spend is going toward maintenance. New locations are great, but the company was built at Vail and Beaver Creek, and keeping those mountains top-flight is paramount.
The remaining 40% will go toward "high-impact, high-ROI discretionary investments."These include faster lifts, a 500-seat restaurant at Breckenridge to address an underserved location, and revamped websites to create a better mobileexperience. The breakdown in thecapital plan shows me that management has what it takes to incorporate newproperties and improve existing ones without cutting corners along the way.
Scale is helpingVail Resorts has long benefited from one type of durable competitive advantage, or moat. There are many great places to ski in the world, but for many U.S. residents, it's hard to beat the geographic proximity of Colorado, Utah, or Lake Tahoe. Vail is developing a second moat, which might become as powerful as the first. The network effect is seen when the value of a service improves as more people use it. A good example iseBay. Buyers will shop where they have the widest selection of goods and sellers want their goods to be available to the broadest swath of buyers. As more buyers come to the site, more sellers list items for sale, which draws more buyers. Once this cycle begins, it's difficult for a competitor to break in.
For Vail, the effect is there but a bit attenuated. Customers who bought a season pass years ago contributed to the company's overall finances. With this excess capital, Vail has expanded its portfolio of mountains, and with it the value of a season pass that's good at multiple locations. The more passes that are sold, the more acquisitions can be made, and the more valuable those passes become.
Perisher Resort, Australia. Image source: Vail Resorts.
Right now, for $809 per adult or $419 per child, an Epic Passholder can ski an unlimited amount at 12 locations. This one pass includes Colorado, Utah, Lake Tahoe, Minnesota, Michigan, and Wisconsin, along with 2017 access at a 13th location in Australia. Vail isn't done acquiring new locations, and it's easy to see how mountains in Canada, Japan, and elsewhere would further bolster this competitive advantage.
Finances are sound, and shareholders are rewardedVail resorts is on sound financial footing, and shareholders are being rewarded. Management is predicting net income between$132 million and$152 million for FY 2016. The company increased its net debt by 8.5% YOY to $650 million, while growing EBITDA 21.2% YOY for the second quarter.
The wonderful, non-replicable assets Vail owns lead to predictable and growing cash flows. With this in mind, the board felt comfortable authorizing a 30% increase to the quarterly dividend, putting it at $0.81 per share. The raise puts the yield around 2.5%. Although the payout ratio is now over 80%, there's still plenty of room for future dividend growth as net income rises.
Vail is a wonderful company that continues to grow revenue and EPS through acquisition and reinvestment. Over the past five years, shareholders have been rewarded with a share price that has far outpaced the S&P 500, and now we have a 2.5% dividend yield to boot. I expect continued outperformance and annual dividend increases as the company's investments bear fruit. It has a multi-decade growth runway ahead of it, so those who aren't shareholders yet haven't missed the boat.
The article 3 Takeaways From Vail Resorts Inc.'s Earnings originally appeared on Fool.com.
James Sullivan owns shares of Vail Resorts. The Motley Fool owns shares of and recommends eBay. The Motley Fool recommends Vail Resorts. Try any of our Foolish newsletter services free for 30 days. We Fools may not all hold the same opinions, but we all believe that considering a diverse range of insights makes us better investors. The Motley Fool has a disclosure policy.
Copyright 1995 - 2016 The Motley Fool, LLC. All rights reserved. The Motley Fool has a disclosure policy.