3 Takeaways From American Water Works' Q1 Earnings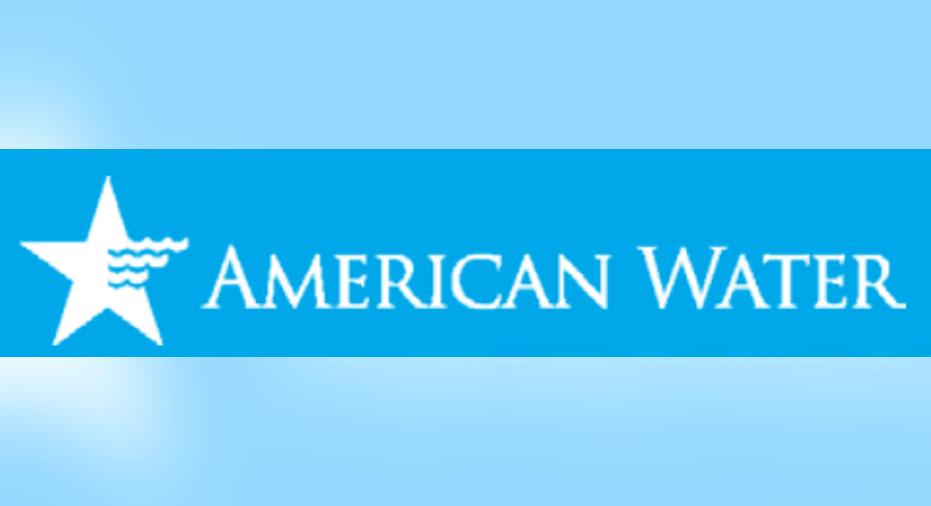 American Water Works reported its Q1 results this week. The largest publicly traded water utility, American Water derives most of its operating revenue -- 87% of total operating revenue in fiscal 2015 -- from its regulated businesses segment. This situation affords management great clarity in forecasting future results, and as expected, it reported revenue and earnings growth.
There's more to the story than just this part, though. Let's take a closer look at some of the other highlights from the quarter.Water, water everywhereGrowing through acquisition is a key component of the company's long-term growth strategy, and it's something the company executes on exceedingly well. Consequently, it comes as no surprise that the company completed multiple transactions during the quarter. Of the 14 pending acquisitions that the company began the quarter with, it closed on seven. With a total cost of about $22 million, the transactions will yield 7,000 new water and wastewater customers in six different states for its regulated businesses segment.Most notably, American Water announced an acquisition agreement with the Scranton Sewer Authority, which provides wastewater services to approximately 31,000 customers in the Pennsylvania city. Expected to close by Sept. 30, the transaction is valued at $195 million.In addition to the deal with Scranton, the company finished the quarter with six other pending transactions. Located across three states, the pending transactions represent approximately 3,000 new customers -- with the added benefit of mitigating risk by diversifying its operations geographically.
A drain on the quarterThough the regulated businesses segment accounts for the vast majority of American Water's business, the company is still dedicated to growing its market-based business segment. Ofthe $197 million the company spent on acquisitions in fiscal 2015, the most was spent in the market-based businesses segment -- $133 million for Keystone Clearwater.
Image source: American Water Works corporate website.
Providing water and related services to natural gas exploration and production companies, Keystone operates in the Appalachian Basin and had 46 customers as of Dec. 31.
Like so many other companies, American Water Works suffered from volatility in the energy sector. In Q1, Keystone reporteda net loss of $1 million, or $0.01 per share. Management expects little improvement for the rest of the year, reporting that Keystone began austerity measures in March and would be earnings neutral for fiscal 2016. This comes as a surprise.During the company's Investor Day last December, management estimated that Keystone would be accretive to earnings in fiscal 2016.Unwilling to forecast Keystone's performance in fiscal 2017, management suggested that the long-term expectations for the business remain unchanged. Looking out five years, Linda Sullivan, executive vice president and CFO, statedthat management continues "to see that the market expectations are about the same as they were in December over the long term, and so we continue to believe in about 1% growth from the Keystone at this time."
Smoother sailingAmerican Water Works' long-term growth strategy isn't solely incumbent upon expanding its footprint; the company is also reliant on streamlining its operations, which, according to management, has the additional benefit of mitigating rate increases for customers.
Image source: American Water Works corporate website.
Management assesses the success of this endeavor through its operations and maintenance (O&M) efficiency ratio. Approximating the operating margin, the ratio is a non-GAAP metric, which compares its O&M expense against its operating revenue.Management has set its O&M efficiency ratio for 2020 at 34%, and it's well on its way to achieving it. Steadfastly improving from 44.2% in fiscal 2010 to 35.9% in fiscal 2015, the company reported that as of March 31, its O&M efficiency ratio for the trailing 12 months was 35.6%. This represents improvement over not only fiscal 2015 but also the same period last year -- as of March 31, 2015, the ratio for the trailing 12 months equaled 36.3%.During the past quarter, the company demonstrated the ability to reduce expenses in a variety of ways. For example, by using geographic information systems, the company improved its hydrant and valve inspection program in Illinois. By reducing overlapping routes, the company shaved 5,500 miles off its annual travel distance -- reducing travel time and fuel costs. Foolish final wordsIt was another positive quarter for American Water Works. The company reported diluted EPS of $0.046 and confirmed its EPS guidance -- $2.75 to $2.85 -- for fiscal 2016. Though Keystone's lagging performance comes as an unwelcome surprise, it should not significantly affect earnings in the short term. Moving forward, I'd keep an eye on its performance. Though natural gas activity will eventually pick up, it may take longer than management expects, in which case it would begin to affect the bottom line -- possibly compromising the company's long-term forecast.
The article 3 Takeaways From American Water Works' Q1 Earnings originally appeared on Fool.com.
Scott Levineenjoys water and has no position in any stocks mentioned. The Motley Fool has no position in any of the stocks mentioned. Try any of our Foolish newsletter services free for 30 days. We Fools may not all hold the same opinions, but we all believe that considering a diverse range of insights makes us better investors. The Motley Fool has a disclosure policy.
Copyright 1995 - 2016 The Motley Fool, LLC. All rights reserved. The Motley Fool has a disclosure policy.