3 Stocks With a Lot to Prove in December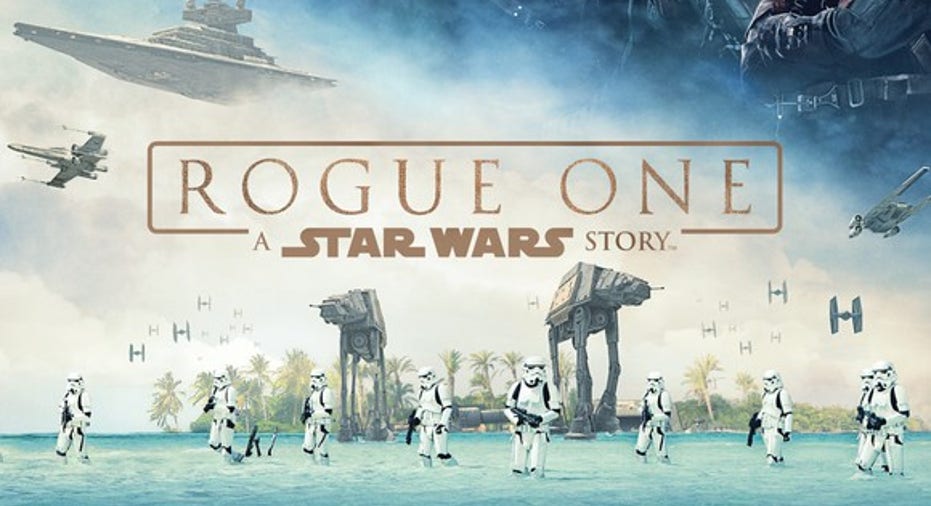 Image source: Disney.
It's a new month, but the market may be saving the best for last. Companies including Costco (NASDAQ: COST), Disney (NYSE: DIS), and Netflix (NASDAQ: NFLX) have a lot riding on events that will play out in the coming weeks.
Let's go over the reasons these Wall Street attention magnets could be in for a busy December.
Dec. 7
Costco reports quarterly results after Wednesday's market close. The leading warehouse-club operator used to be one of the market's more reliable performers, but investors have been tested this year. The stock is trading nearly 6% lower in 2016, and it has failed to live up to analyst profit targets in two of the past four quarters.
Growth has also slowed dramatically at Costco. It reports monthly sales updates, so we already know that revenue for the 12-week quarter rose a mere 3% to $27.5 billion. Analysts are holding out for 10% growth in earnings per share.Same-store sales rose a mere 1% for its U.S. stores during the quarter, and that's true even if you back out the gasoline sales that were weighing on comps when prices were plummeting.
Costco remains a bellwether of consumer spending and small-business activity. Its financial report on Wednesday will have an impact beyond its shareholders.
Dec. 9
Netflix knows that the key to subscriber attraction and retention is a steady flow of exclusive content, and that's not going away just because it's the sleepy holiday season. White Rabbit Project, a series staring the build team from MythBusters, will make its debut exclusively on Netflix next week. The show's Grant Imahara, Tory Belleci, and Kari Byron expect to investigate topics including jailbreaks and war weaponry.
That's not the only show kicking off that day that will probably draw a crowd at Netflix. The second season of Fuller House will also begin its engagement on the streaming-video giant. Netflix shares have been fashionable since the company's blowout third quarter, but that kind of momentum requires a steady diet of original hits.
Dec. 16
Disney's movie studio has been cranking out hit after hit lately, but there's still a lot riding on the release of Rogue One: A Star Wars Storylater this month. Disney forked over a little more than $4 billion for Lucasfilm, and while that move clearly paid off last December with Star Wars: The Force Awakens, there is a concern over what Lucasfilm can do beyond the final two installments of the nine-film series. Rogue One: A Star Wars Story is the first spin-off.
We'll get the eighth film in the original series and a Han Solo movie in the next couple of years, but this is Disney's gutsy gamble of spinning off an obscure story that has only a passing reference in the original films. Disney is already the home to most of the top-grossing films over the past two years, but if Rogue One is a smash hit, it will make the company an even bigger force at the multiplex.
Find out why Walt Disney is one of the 10 best stocks to buy now
Motley Fool co-founders Tom and David Gardner have spent more than a decade beating the market. (In fact, the newsletter they run, Motley Fool Stock Advisor, has tripled the market!*)
Tom and David just revealed their ten top stock picks for investors to buy right now. Walt Disney is on the list -- but there are nine others you may be overlooking.
Click here to get access to the full list!
*Stock Advisor returns as of November 7, 2016
Rick Munarriz owns shares of Netflix and Walt Disney. The Motley Fool owns shares of and recommends Costco Wholesale, Netflix, and Walt Disney. Try any of our Foolish newsletter services free for 30 days. We Fools may not all hold the same opinions, but we all believe that considering a diverse range of insights makes us better investors. The Motley Fool has a disclosure policy.