3 Stocks to Watch in January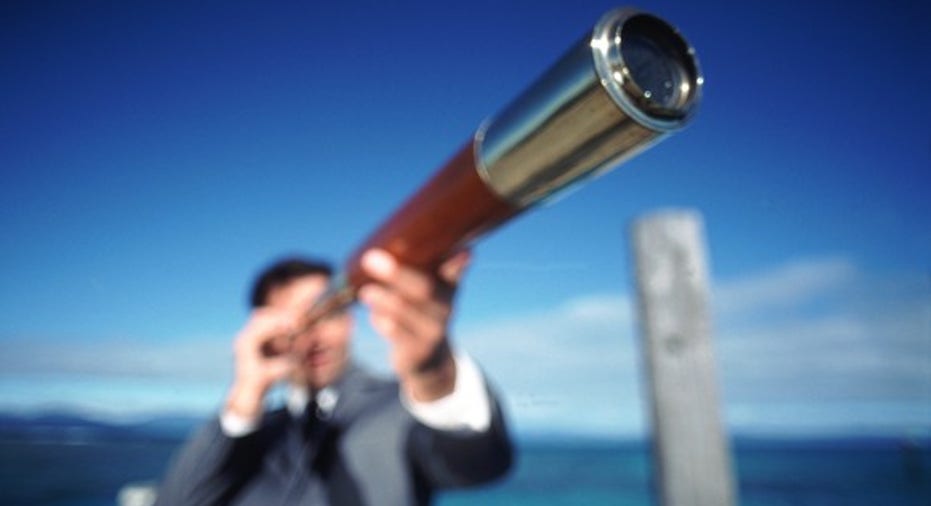 Image source: Getty Images.
With the holiday season in the rearview mirror, it's time for investors to turn their attention back to the stock market. The first earnings season of the new year is coming up, and plenty of major companies will be reporting results in January. Netflix (NASDAQ: NFLX) will need to prove to investors that it can keep growing its subscriber base while improving the bottom line. Intel (NASDAQ: INTC) will need to show that it can grow despite a weak PC market and competition from all directions. And Under Armour (NYSE: UA) (NYSE: UAA) will need to justify an increased pace of investments.
Netflix
After reporting disappointing second-quarter results, which featured the subscriber base growing far slower than anticipated, Netflix turned up the heat during the third quarter. The company added 3.57 million subscribers globally, more than doubling its second-quarter total, leading to its first quarter with revenue over $2 billion. Another 5.2 million subscribers are expected to join during the fourth quarter, which will push the total global member base to nearly 92 million.
Stranger Things was a surprise hit for Netflix in 2016. Image source: Netflix.
Profits have taken a back seat as Netflix has spent heavily on international expansion and new content. The company plans to release more than 1,000 hours of original programming in 2017, up from 600 hours last year. All told, content spending will reach $6 billion this year, with Netflix aiming to both retain its existing members and lure new customers will a broad array of exclusive programming.
The international business remains unprofitable, and Netflix's ability to return to pre-expansion levels of profitability while simultaneously spending so much on content is still a big unknown. One major problem: Competition from Amazon is heating up, with Prime Video expected to be expanded into more than 200 countries. Netflix will need to impress investors with its results and outlook when it reports its fourth-quarter results on Jan. 18. Otherwise, the stock could dive much like it did after the company shocked investors with weak numbers earlier this year.
Intel
Despite a weak market for PCs, Intel has managed to grow its revenue through the first nine months of 2016. The client computing segment, which contains chips that go into PCs, tablets, and phones, suffered an 11% decline in unit volume, but a 12% increase in average selling price drove total revenue slightly higher. The data center segment grew faster, producing 7.7% growth and driving the bulk of Intel's revenue increase.
Image source: Intel.
Intel will report its fourth-quarter results after the market close on Jan. 26. More important than Intel's results, though, will be the company's outlook. 2017 will bring new challenges, including a brand new line of CPUs from Advanced Micro Devices that will aim to challenge Intel in the PC and server markets. IBM's OpenPOWER initiative remains a threat to Intel's dominance in the data center, and Qualcomm's recently announced Centriq line of ARM server chips could finally bring ARM into the data center in a significant way.
The data center segment is already not growing as fast as it once did, and any success by AMD, IBM, or Qualcomm this year could slow things down even more. It doesn't look like Intel's fourth-quarter results will bring any major surprises, but expect the company to field some questions about these threats during its earnings conference call later this month.
Under Armour
Shares of apparel and footwear company Under Armour took a dive in late October after it slashed its outlook for earnings. After previously setting a goal of producing $800 million of operating income by 2018, Under Armour now expects its margins to weaken as it pushes deeper into international markets and footwear. CEO Kevin Plank framed this guidance cut as a positive for long-term investors: "The growth is still there, and it requires significant investment. It is time for us to invest."
Image source: Under Armour.
With Under Armour stock trading at 55 times trailing-12-month earnings, revenue growth is the name of the game. The lofty valuation can't be justified with today's profits. Instead, investors are betting that Under Armour will continue to grow sales at a double-digit pace, eventually growing into a much larger company on par with Nike. Sacrificing profits in order to keep revenue growing as fast as possible makes sense given the opportunity.
All eyes will be on Under Armour's revenue growth when the company reports its fourth-quarter results. The company has yet to confirm the exact date, but late January is likely given the timing of last year's report. Investors will ultimately accept the lower earnings guidance if the company can deliver faster growth. If it fails, expect the stock to be in for a rough ride in 2017.
10 stocks we like better than Netflix When investing geniuses David and Tom Gardner have a stock tip, it can pay to listen. After all, the newsletter they have run for over a decade, Motley Fool Stock Advisor, has tripled the market.*
David and Tom just revealed what they believe are the 10 best stocks for investors to buy right now... and Netflix wasn't one of them! That's right -- they think these 10 stocks are even better buys.
Click here to learn about these picks!
*Stock Advisor returns as of Nov. 7, 2016
Timothy Green owns shares of IBM. The Motley Fool owns shares of and recommends Amazon.com, Netflix, Nike, Qualcomm, Under Armour (A Shares), and Under Armour (C Shares). The Motley Fool recommends Intel. The Motley Fool has a disclosure policy.