3 Stocks to Avoid at All Costs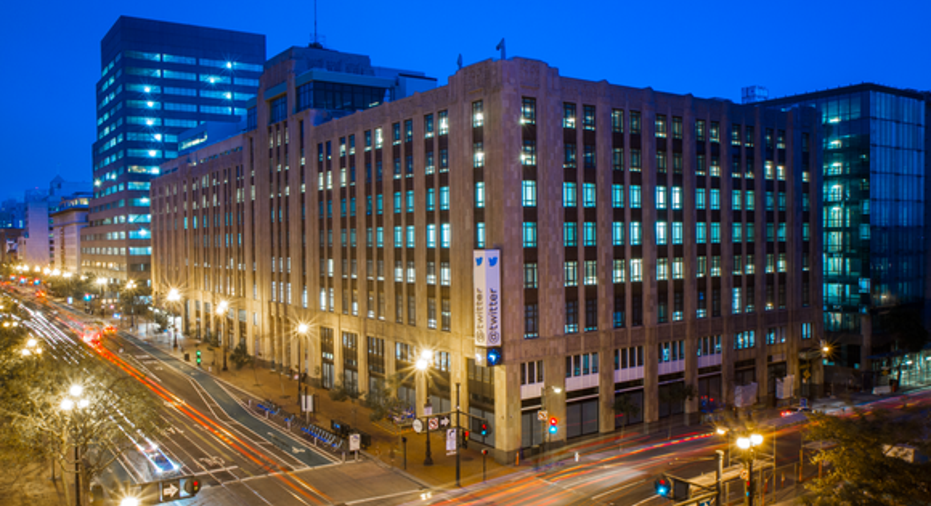 Image Source: Twitter.
At the right price, almost any stock offers a compelling trade-off between risk and reward. Even a mediocre company trading at a beaten-down price can make for a great investment. At the wrong price, though, these mediocre companies should be avoided like the plague. There's no surer way to doom yourself to poor returns than overpaying for an overrated stock.
Which stocks should you stay away from? Three of our Foolish contributors have some ideas.
Tim Green: I'll be blunt --Twitter is a train wreck. I called the stock a disaster waiting to happen about a year ago, when the stock price was near $50 per share, and the company was valued at about $33 billion. Fast forward to today, and the stock has fallen to $17 per share with a market capitalization of just $12 billion.
Despite the steep decline in the stock price, Twitter is still a stock that's best avoided. Besides revenue growth, I see no reason to pay $12 billion for a wildly unprofitable social network with a stagnating user base. In 2015, Twitter posted a net loss of $521 million on $2.2 billion of revenue. Free cash flow was positive, and so was Twitter's favorite metric, the ridiculousadjusted EBITDA, but only because of the staggering amount of stock-based compensation the company doles out.
At the end of 2015, Twitter's diluted average share count was 8.4% higher than it was a year prior. What's more, it was recently reported that the company was handing out additional stock and cash bonuses to employees in order to keep them on board, further raising the share count.Shareholders should be furious.
Can Twitter be turned around? Maybe. But I wouldn't bet on it.
Neha Chamaria: It may be tempting to invest in cyclical stocks during a downturn in anticipation of substantial returns when the economy recovers, but Manitowoc Company is one that I'd avoid. Before I tell you why, you may recall that Manitowoc split its cranes and foodservice businesses last month, and it's the cranes company -- which has retained the parent company's name -- that I'm discussing here.
Manitowoc's revenue could be highly volatile as a stand-alone cranes company: It dropped 19% last year after lower oil prices hit demand for off-highway cranes. I fear another drop in 2016, given that the company announced a fresh round of layoffs last month. Manitowoc's lack of diversity, unlike peers like Caterpillar Inc., whichmanufacture a wide range of construction equipment, makes things tougher, especially since replacement demand for cranes is muted given their long lives that could exceed 20 years. That partly explains why Caterpillar's construction-industries segment generated 12% in operating margin last year when Manitowoc's cranes business could just manage about 3% margins.
With key end markets deteriorating, and no growth catalysts in sight, it isn't clear how the stand-alone cranes company will grow its margins. Before the split, foodservice, now Manitowoc Foodservice , always turned in higher profits: Its operating margin was around 15% in 2015.
Management clearly has a daunting task at hand to justify its rationale behind splitting the company. Manitowoc Foodservice may still be able to make a mark in the industry, but Manitowoc Company is certainly a stock to avoid for now.
Andres Cardenal:GoPro stock has fallen off a cliff. Shares of the action-camera leader are down by 80% from their high last year. At these prices, investors may consider GoPro a buying opportunity; however, both sales and earnings are clearly moving in the wrong direction, and I would definitely stay away from the stock unless management proves that it has a viable strategy to turn the business around.
GoPro's action cameras are proving to be mostly a niche product, and demand is slowing down. The enthusiasm from early adopters seems to be fading away, and there's not much the company can do to accelerate growth in times when almost everyone is carrying a decent camera incorporated into smartphones. The size of the market opportunity is limited, and competition from lower-cost industry players is on the rise. This is putting additional pressure on product prices and profit margins over the middle term.
The decline in revenue was downright alarming last quarter: Total sales fell 31.1% year over year in the fourth quarter of 2015. Making things worse, gross profit margin declined from 47.9% of sales in the fourth quarter of 2014 to a much thinner 29.4%.
GoPro is also losing money at the operating level. The company reported an operating loss of $41.3 million. It looks like the situation could continue deteriorating before things get better -- if, that is, they ever do.
The article 3 Stocks to Avoid at All Costs originally appeared on Fool.com.
Andrs Cardenal has no position in any stocks mentioned. Neha Chamaria has no position in any stocks mentioned. Timothy Green has no position in any stocks mentioned. The Motley Fool owns shares of and recommends GoPro and Twitter. Try any of our Foolish newsletter services free for 30 days. We Fools may not all hold the same opinions, but we all believe that considering a diverse range of insights makes us better investors. The Motley Fool has a disclosure policy.
Copyright 1995 - 2016 The Motley Fool, LLC. All rights reserved. The Motley Fool has a disclosure policy.