3 Stocks That Growth Investors Should Love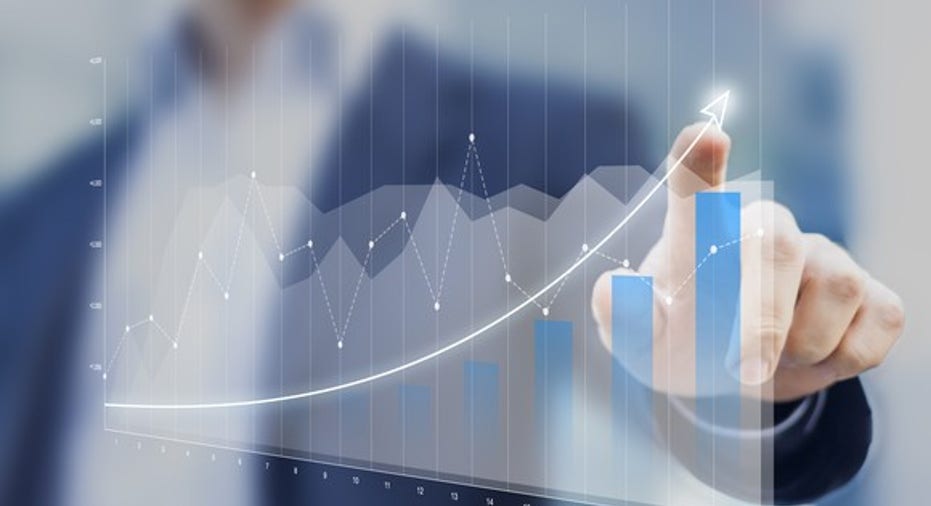 If you're a growth investor, you love revenue growth. You love earnings growth. And, most of all, you love share price growth.
There are three stocks that should check off all of these boxes in the days ahead: Celgene (NASDAQ: CELG), Ionis Pharmaceuticals (NASDAQ: IONS), and Vertex Pharmaceuticals (NASDAQ: VRTX). Here's why growth investors should love these biotech stocks.
Image source: Getty Images.
Celgene: Blockbusters past, present, and future
Celgene rose to become one of the biggest biotechs on the planet thanks to the tremendous success of its first blockbuster drug, Revlimid. Last year, the blood cancer drug raked in sales of nearly $7 billion -- a 20% increase over the 2015 revenue total.
Revlimid remains Celgene's top-selling product by far, but it was joined in 2016 by two other drugs that reached the magical $1 billion sales mark. Pomalyst, which is approved as a third-line treatment for multiple myeoloma, made $1.3 billion last year. Autoimmune disease drug Otezla generated revenue of just over $1 billion in 2016, more than double what it made in the previous year.
While all three of these drugs will contribute to Celgene's future growth, the biotech's pipeline could add quite a few more blockbusters in the coming years. Three candidates stand out as having especially significant potential -- autoimmune disease drugs ozanimod and GED-0301 plus blood cancer drug luspatercept. Celgene thinks that each of these drugs could be approved by 2019 and reach peak annual sales of more than $2 billion.
These past, present, and future blockbusters should enable Celgene to grow revenue by 17% per year on average through 2020. The company also expects average annual earnings growth of 22%. Celgene's shares trade at only 14 times estimated earnings. The biotech's stock should have plenty of room to go higher.
Ionis Pharmaceuticals: Big partners and a big pipeline
Ionis currently has two approved products.Kynamro, which treats genetic disorder homozygous familial hypercholesterolemia, is marketed by Kastle Therapeutics. Spinal muscular atrophy (SMA) drug Spinrazawon U.S. regulatory approval in December and is marketed by Biogen (NASDAQ: BIIB).
Spinraza is clearly more important for Ionis' growth. Some analysts expect the drug to reach peak annual sales of $2.5 billion. However, Biogen will keep most of that money. Ionis will receive tiered royalties up to the double-digit percentages. The company has also received close to $320 million from Biogen in license fees and milestone payments.
Wall Street analysts project that Ionis will grow earnings by an average annual rate of 41% over the next five years. Spinraza will be key, but so will the biotech's deep pipeline. Ionis has four candidates in late-stage development plus another 15 in mid-stage clinical studies.
Volanesorsen could be the next success story for Ionis. The biotech is working to submit the familial chylomicronemia syndrome drug for approval. Ionis also hopes to submitfamilial amyloid polyneuropathy drugIONIS-TTRRx for approval by the end of the year with partner GlaxoSmithKline if all goes well with a late-stage study.
Vertex Pharmaceuticals: Dominating the cystic fibrosis market
Vertex experienced a horrible year in 2016. The stock fell 40% despite growing revenue and earnings. Investors weren't happy with lower-than-expected compliance rates and higher-than-expected discontinuation rates for cystic fibrosis (CF) drug Orkambi.
There's a much better picture for Vertex now, though. The biotech's share price has soared over 50% so far in 2017. One key reason for the turnaround is that Vertex announced great results from two late-stage studies of a combination of experimental CF drugtezacaftor (formerly known as VX-661) and Kalydeco, which is already approved for treating CF patients with certain gene mutations. Vertex plans to submit the combo for regulatory approval in the third quarter of 2017.
So far, Vertex doesn't have any real competition for its drugs. The biotech removed one potential rival by buying experimental CF drug CTP-656 from Concert Pharmaceuticals in March. Another potential competitor, Corbus Pharmaceuticals, announced phase 2 results for experimental CF druganabasum earlier this month that disappointed investors.
With Kalydeco and Orkambi gaining traction and the promise of approval of the tezecaftor/Kalydeco combo next year, Vertex seems poised for tremendous growth. Analysts think the biotech can grow earnings by more than 70% annually over the next few years.
10 stocks we like better than Vertex PharmaceuticalsWhen investing geniuses David and Tom Gardner have a stock tip, it can pay to listen. After all, the newsletter they have run for over a decade, Motley Fool Stock Advisor, has tripled the market.*
David and Tom just revealed what they believe are the 10 best stocks for investors to buy right now... and Vertex Pharmaceuticals wasn't one of them! That's right -- they think these 10 stocks are even better buys.
Click here to learn about these picks!
*Stock Advisor returns as of April 3, 2017
Keith Speights owns shares of Celgene. The Motley Fool owns shares of and recommends Biogen, Celgene, and Ionis Pharmaceuticals. The Motley Fool recommends Vertex Pharmaceuticals. The Motley Fool has a disclosure policy.