3 Stocks That Are Overvalued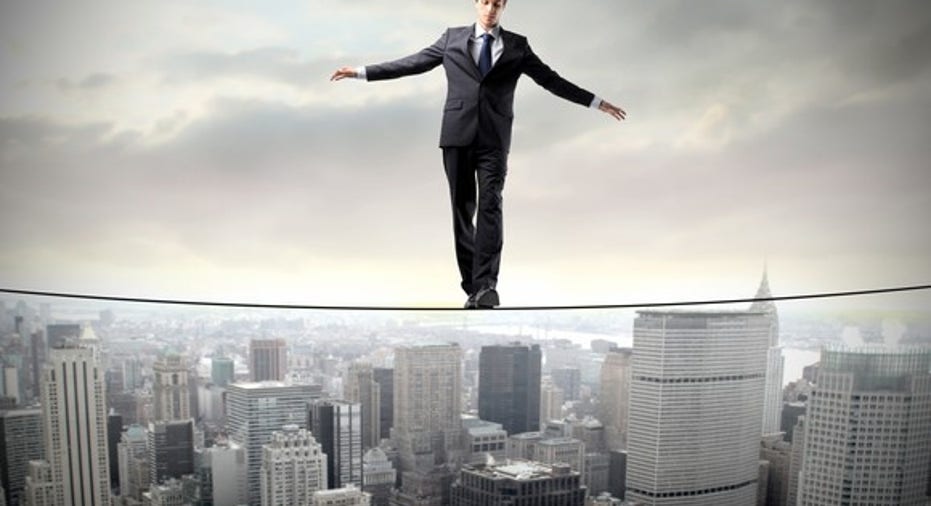 Casey's General Stores(NASDAQ: CASY),Zoe's Kitchen(NYSE: ZOES), and Intrexon Corp.(NYSE: XON) are very different businesses in very different industries, but they do share one thing in common: All three appear to be overvalued to our Motley Fool contributors. Could their shares be about to head lower?
No longer bargain-bin priced
Brian Stoffel(Casey's General Stores): Having graduated from a rural Iowa college, I'm well aware of just how important Casey's General Stores are in Middle America. Their ubiquity -- and, importantly, their excellent pizza -- were lifesavers. The company's stock was also a great holding in recent years: From the nadir of the Great Recession to July 2016, the stock returned over 600%!
IMAGE SOURCE: GETTY IMAGES.
That growth was due primarily to the company's efforts to make its prepared foods more tempting. Over the past decade, Casey's went from a gas station and convenience store to a very nice location to get grocery essentials and dinner if you were in a time crunch.
Recently, however, I've come to see the stock as simply overpriced. Because of increases in wages and other operating expenses, earnings fell 40% year-over-year last quarter. Currently, the stock trades for 23 times earnings -- which, to me, is marginally expensive.
While same-store sales growth in groceries and prepared foods came in at healthy 3.5% and 5.4% clips, respectively, both of those growth rates are about half of the company's stated goals. Additionally, a huge part of the company's stock price assumes that its expansion efforts will fare exceptionally well.
Being a native Wisconsinite -- and with my state being singled out as a growth driver in the years ahead -- I have extra reason to give pause. Kwik Trip is a privately held and vertically integrated convenience store that has won countless rewards in Wisconsin. While I enjoy my Casey's pizza, I think investors need to realize that the company will have a tough fight to gain market share in Wisconsin. I believe the same may be true asCasey's goes up against other home-grown favorites in its attempts to expand its geographic footprint.
A fast-casual chain with a rich valuation
Keith Noonan(Zoe's Kitchen):With shares of fast-casual restaurant chain Zoe's Kitchen trading at 52-week lows, it might be tempting to buy on the dip, but I think that investors without high risk tolerance should avoid the stock. Zoe's trades at roughly 428 times forward earnings estimates -- and with sales growth beginning to slow, earnings heading in the wrong direction, and a questionable trajectory for the company's expansion, its valuation still looks too rich.
The fast-casual space has become highly competitive, with a slew of new entrants, often catering to niche tastes, which is making it more difficult for long-term winners to emerge. Same-store sales across the fast-casual industry fell 1.1% last quarter, while the broader restaurant industry saw same-store sales decline 0.7%. The influx of competitors to a famously difficult space makes it harder to get on board with stocks that are priced for huge growth.
Zoe's Kitchen has locations in just 20 states, and it aims to double its store count to 400 locations by 2020. However, it's unclear how its Greek-influenced menu will be received in new markets. The company does have the benefit of being one of the few chains serving up pitas, hummus, and other Mediterranean-style fare. However, it still faces lots of competition in the general health-conscious fast-food category -- and more entrants are likely to follow.
Fiscal 2016 saw same-store sales increase 4% year over year -- not bad, but nothing to cheer about -- and the company anticipates that comps will only grow between 1% and 2% this year. That's troubling in the context of the stock's growth-dependent price, and combined with declining customer traffic in the last quarter, it has me filing Zoe's Kitchen in the "overvalued" category.
More questions than answers
Todd Campbell (Intrexon): Intrexon has already lost a lot of its value over the past 18 months, but I can't help but think that shares remain too pricey.
Excitement about Intrexon's potential ability to help Ziopharm Oncology (NASDAQ: ZIOP) develop a chimeric antigen receptor T-cell (CAR-T) therapy for cancer sent shares soaring to as high as $65 in 2015. Shares have also caught tailwinds based on the company's work in genetically engineering mosquitoes to help control the spread of mosquito-borne viruses, including Zika.
So far, however, the company's expenses continue to significantly outstrip revenue, and as a result, the company's valuation is tied solely to its potential to capitalize on its R&D efforts. In 2016, revenue improved 10% to $190.9 million, yet the company's net loss was $186.6 million. Importantly, although revenue grew, it did so because it recognized deferred revenue from prior collaboration deals, not because product sales increased. For the full year, product sales declined $4.9 million.
Ziopharm's CAR-T program may eventually pan out and provide more revenue to Intrexon, but a lot can (and often does) go wrong in clinical trials, so caution is warranted. Especially since competitors, includingKite Pharma, could have first-generation CAR-T therapies on the market next year, and they're working on next-generation CAR-T's that could crimp the peak sales potential of Ziopharm's and Intrexon's collaboration. It's also unclear what the total revenue opportunity will ultimately be for Intrexon's mosquito program.
Overall, there are too many question marks associated with this company for me to justify its nearly $2.5 billion market cap, and for that reason, I'm focusing on other investment ideas.
10 stocks we like better than IntrexonWhen investing geniuses David and Tom Gardner have a stock tip, it can pay to listen. After all, the newsletter they have run for over a decade, Motley Fool Stock Advisor, has tripled the market.*
David and Tom just revealed what they believe are the 10 best stocks for investors to buy right now... and Intrexon wasn't one of them! That's right -- they think these 10 stocks are even better buys.
Click here to learn about these picks!
*Stock Advisor returns as of February 6, 2017
Brian Stoffel has no position in any stocks mentioned. Keith Noonan has no position in any stocks mentioned. Todd Campbell has no position in any stocks mentioned. His clients may have positions in the companies mentioned.The Motley Fool owns shares of and recommends Casey's General Stores and Zoe's Kitchen. The Motley Fool has a disclosure policy.